STILL LOOKING FOR THE PERFECT PIECE OF LAND? WE'VE GOT YOU COVERED.
While building a custom home can be a lengthy yet exciting process, we know that finding the perfect lot to build on can be one of the trickiest parts. That's why our experienced real estate agents are constantly scouting and purchasing plots of land in the areas around Arizona, including but not limited to Scottsdale, the West Valley, Sedona, and Rio Verde. If we don't have what you are looking for, we can find it.
Our goal is to make your homebuilding experience as efficient and stress-free as possible, including finding the lot in your ideal location to match your lifestyle.
You can choose from lots we have already purchased and work with our development team to bring your vision to life or we can work together to come up with parameters — location, lot size, etc. — and our land acquisition and real estate team can assist in finding the ideal lot.
We have attained the status of the largest single-lot, custom home builder in the state of Arizona by working with all types of clients, including clients just like you who need help finding the best spot for your homes.
We provide expertly designed and engineered plans, and for those that want a more custom home, the capability to do it!
WE'RE THE ONE-STOP-SHOP TO BUILDING YOUR DREAM HOME
"You've found that perfect lot, so let Morgan Taylor Homes build you that perfect house. Unlike most builders we have a dedicated team for every step of your homebuilding journey. From land development, architects, and designers, you'll have guidance and expertise from all sides. Once you pick your plan, let our team handle the rest.
We believe in transparency and honor it with our all-in and upfront pricing. With our fast and free-estimates, you'll know what it costs to build your dream home, without any surprises throughout the process.
Learn more about why we're different and the builder for you here.
You've got the land, now what?
By visiting our website you are already on your way to building your dream home! Your first step should be to contact a Morgan Taylor Homes representative at (480) 626-1555 or [email protected] where they will put you in touch with one of our knowledgable and caring sales agents.
Our sales agents will then get the necessary information from you at your free estimate appointment, over the phone, or by e-mail. You can read more about our process here.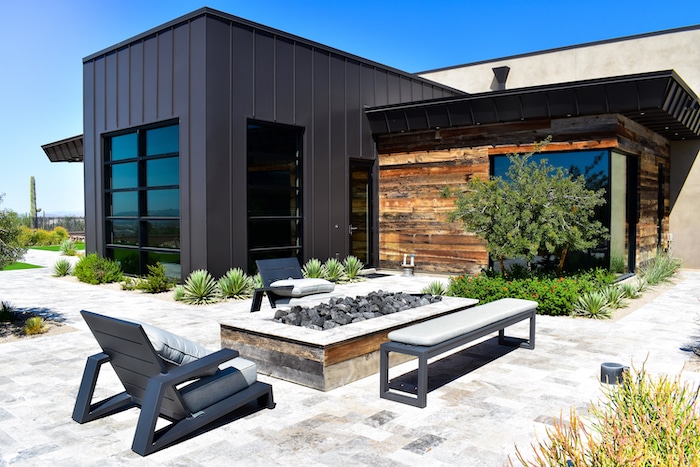 PERSONALIZE YOUR HOME TO YOUR EXACT VISION
We can customize and modify our floor plans, but we can customize the rest of your home too! Our beautiful North Scottsdale design studio has everything you could want to envision in your new home. Our designers are experts in the field and can help you execute your vision within your budget.
You can learn more about our design studio and options here.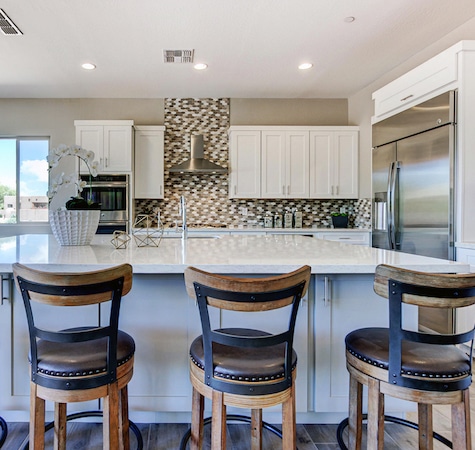 If we designed or built it, then we stand behind it. Our clients never have to worry about the quality or long-term integrity of their dream home when working with us. We have a trusted builder warranty, so you can rest easy after move-in.
If you're interested in building your dream home on one of our lots, contact us today.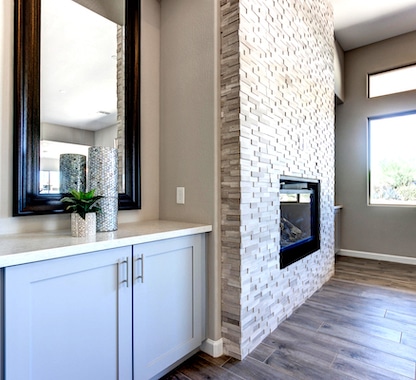 Building homes with excellent craftsmanship,
flexibility, and incredible value since 2007.
LET'S CRAFT YOUR NEW
HOME TOGETHER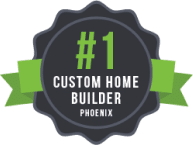 THE PHOENIX-AREA'S #1 CUSTOM HOMEBUILDER
BY THE PHOENIX BUSINESS JOURNAL
Learn Why Our Customers Love ❤️ Our Homes

We were feeling a bit cramped in our outdated Phoenix home and decided to make a big move to North Scottsdale. After viewing numerous resale homes, we couldn't find anything that fit our needs, so we decided to build new. After exploring several builders, we decided on Morgan Taylor. They gave us our all-in price almost immediately and we were able to pick all our own finishes. Our home turned out incredible and we absolutely love it!
Cassandra T

Built us an amazing house at a reasonable cost.
Jim P

Very good workmanship from all the contractors.
Art H

Morgan Taylor built my last two homes - I love their designs and working with their team! They've grown to offer a lot more customizations since building my first home back in 2015/2016, and they're always open to discussing my ideas and walking me through the entire building process (as well as explaining why different customizations I suggest may or may not be a good idea!) Always professionals, always beautiful designs.
Lauren W

We could not be happier with our new home in Rio Verde. We have bought quite a few homes and Morgan Taylor Homes has by far been the best experience we've had. The attention to detail and construction quality is second to none. The entire process has been a pleasure and we definitely recommend anyone looking for quality construction in AZ to consider Morgan Taylor Homes.
David M

Everyone was so nice and considerate
Bob L

Morgan Taylor built a new home for us. Not only was the quality top notch, the value was amazing. Everyone was very easy to deal with and extremely flexible. The options and custom changes were planned properly and executed well.
Jim P

As a realtor representing buyers who purchased
a Morgan Taylor custom home recently, we were all extremely impressed with the care, efficiency & professionalism with which the superintendent & his team oriented the buyers to their new home...everyone representing this home builder went above & beyond to assure my buyers that purchasing this home would be a pleasurable experience from start to finish...I definitely can recommend Morgan Taylor Homes!
Carol D | Coldwell Banker Real Estate

Very nice experience with Morgan Taylor Team.
Fred L