WORKING TOGETHER TO BRING
YOUR VISION TO PERFECTION
Some people come to us, ready to purchase one of the many floor plan options that we have designed.
Others have a vision that they need help bringing to life. 
At Morgan Taylor, we don't build the same handful of turn-key homes over and over again; we facilitate our creative team and your dream to converge into a beautiful reality.
Our designers work alongside you and your family to bring your vision into a beautiful design. Then our detailed construction team turns into your perfect dream home. 
While we serve a diverse array of clients, we have developed an effective process that works for all of them: 
Browse our current inventory of homes, or let us find you the perfect lot to build your new home.
Morgan Taylor Homes builds a house that starts with one of our several stock floor plans, combined with your ideas and boundless customization options. We can build on your land or help find you the perfect home site to fit your home and lifestyle.
Our Sales agents can explain and advise on the best financing options. Meanwhile, you'll finalize decisions the lot, model, elevation and structural selections, etc.
Pick your finishes as our design center guides you through personalizing your new home.
Our pre-construction team will finalize grading, architectural plans and permitting. Then we are ready to break ground.
You will meet the project superintendent who will oversee every aspect for the building of your new home. We will provide three milestone events for your review: framing, drywall, and final acceptance.
Close on your home and we hand over the keys to your new home! We provide a 1 year home warranty for extra peace of mind.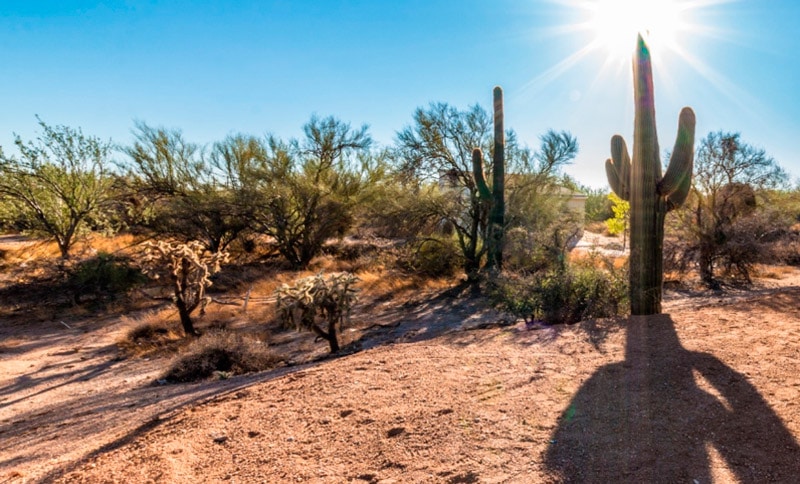 Many of our clients come to us with their plot of land and ask us to design and build the perfect home to occupy it. Our design process doesn't change whether we are using your lot, one of ours, or one that we find together. 
Our designers are great listeners who can help convert your vision into reality! 
Our designers have developed a variety of luxurious, high-quality floor plans for customers with all sorts of needs. From a cozy family home to a massive estate, we have many floor plans to choose from. 
For those who prefer customization, our team can work with you to design your dream home.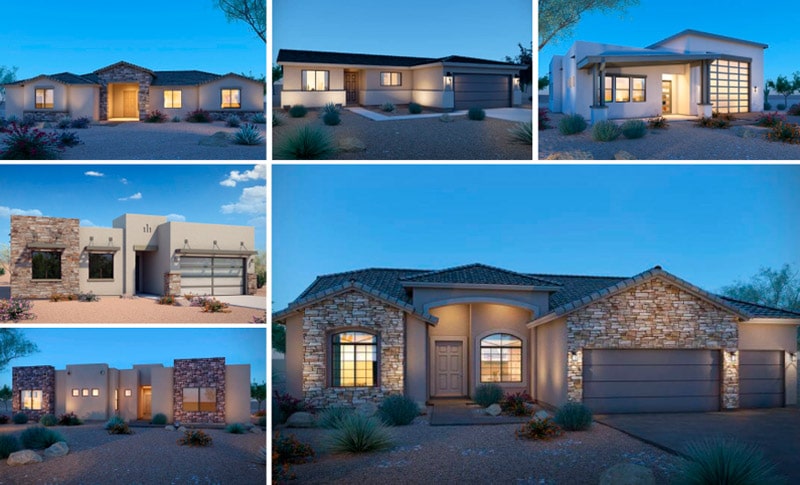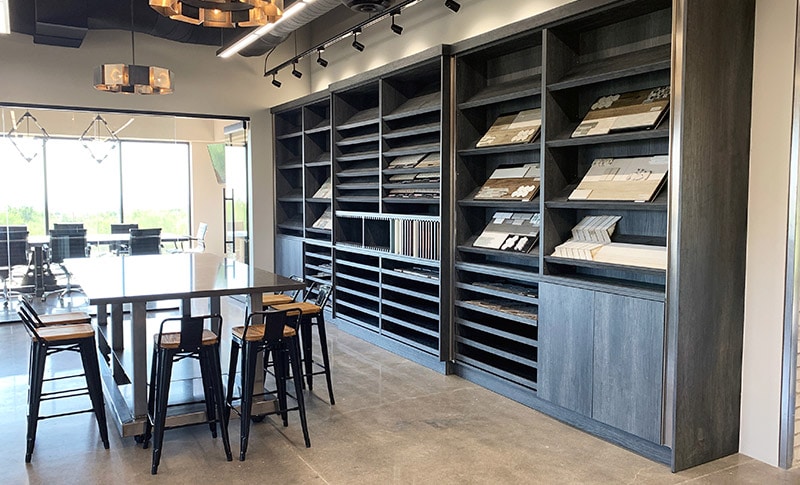 We know that many of our customers want to brainstorm and design their own homes. That's why we have a top-notch design studio where our designers can work directly with you to create the home of your dreams. 
Our designers are great listeners who can convert the dream in your head into a beautiful, luxurious reality. You can choose to start from scratch or customize one of our pre-designed floor plans. 
If you are looking for a large, luxurious home away from the confines of the city with extra space and a garage or your first home where you can raise your family, we have the perfect house already made for you.
We are thrilled to work with you.
With creative, experienced designers on our team, we aim to create gorgeous, high-quality homes from our diverse selection of floor plans. We offer many customization options for those who have a dream they want to bring to life. 
From the size of the house to the appliances to the colors to the materials used, you will have hundreds of choices to make. 
To see some of the diverse, beautiful options that we offer — including the exterior, interior, appliances, plumbing, and more
Our team at Morgan Taylor has worked hard to design and build dream homes for our clients in Arizona. We have earned the distinction as the number one custom home builder in Arizona because of our design process. Whatever your dream is, we can make it a reality together! 
LET'S CRAFT YOUR NEW
HOME
TOGETHER