Black Mountain Vista in Cave Creek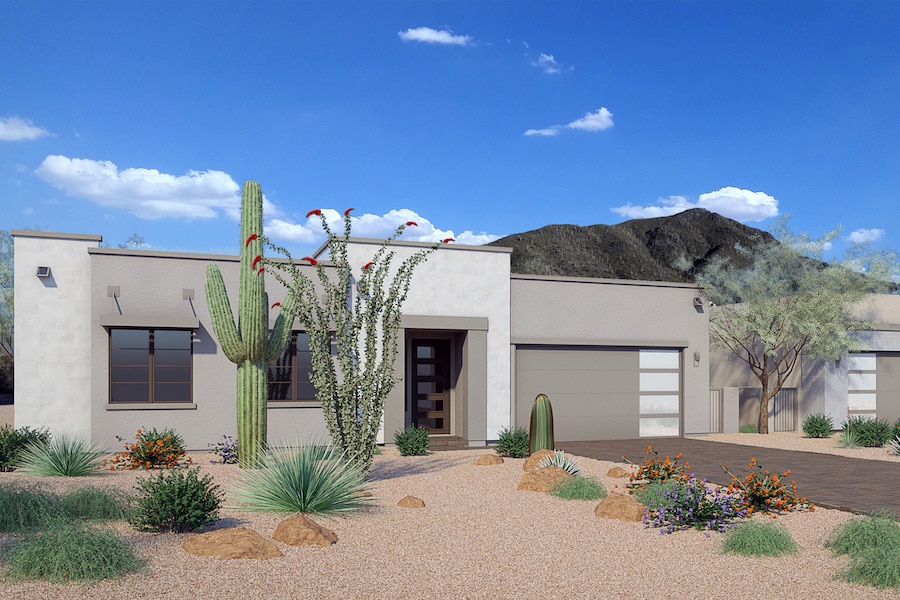 Morgan Taylor Homes is excited to bring a new project to Cave Creek, AZ. Consisting of duplexes from 1,636 sq. ft to 2,044 ft. these single-story homes are a reflection of the spirit of Cave Creek, different yet practical. 
The Black Mountain Vista Project is centrally located just off of Cave Creek Road, in-between East Surrey Drive and East Cholla Road. The location is truly unbeatable, with close proximity to some of Cave Creek's best attractions, dining, and shopping. You will also be close to some of Arizona's best hiking and outdoor trails. You'll find yourself at the center of everything you could ever need! The Phoenix Metropolitan area and it's amenities are just a short drive away as well.
These duplexes are atypical than most in that they do not share a wall, but are located on the same grounds to receive the duplex title. They are designed with a hybrid of modern and southwestern flair in mind. You will have the opportunity to lease or buy into the Black Mountain Vista Project. If you are interested in purchasing the pricing starts at: $890,000.* Construction has already begun and more photos and information are coming soon!
*Pricing is always subject to change at Morgan Taylor Home's discretion.
Most of the good things in life happen in your home. Game nights, family dinners, restful Sundays, holiday gatherings, and more. So it's crucial to ensure that you love the space in which you live. Building a custom home is the best way to accomplish this goal. But this can seem out of reach if …