When is the Best Time to Buy a House in Arizona?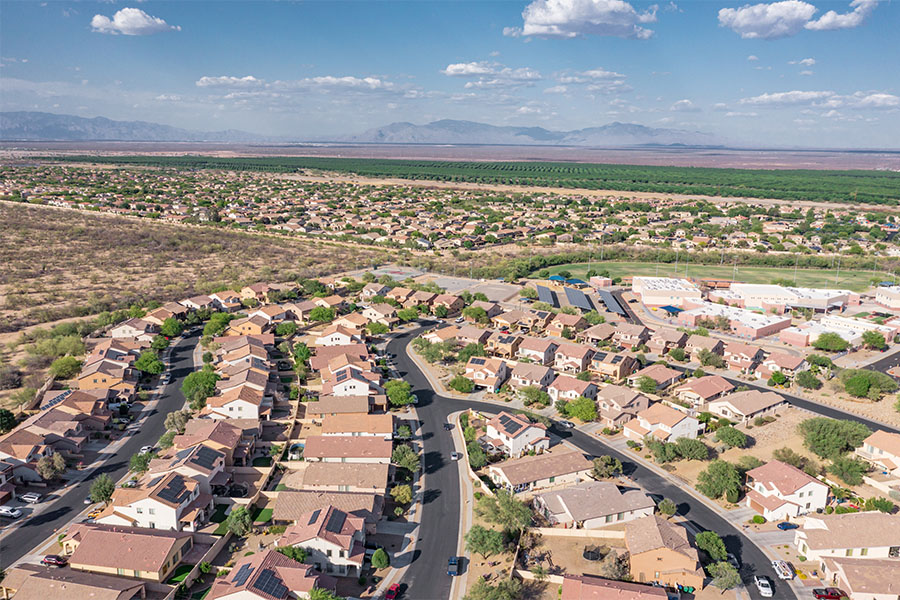 Buying a house is always a big decision, and for many, it will be the biggest purchase they ever make. So buying a home is not a decision you want to make on a whim or take lightly. Smart buyers will do research about home buying when they begin their search, and even wiser buyers will do so well before the search begins to ensure that they take every advantage they can get.
Buying a home at the right time is one of those advantages. You would think that houses are available all throughout the year. And you are correct. But some seasons are better for buyers than others. For instance, some seasons have more availability in the real estate market, while other seasons have lower listing prices. And still, sometimes the season of year doesn't matter as much as the economic season and market conditions.
Therefore, there is no specific calendar date or time of year that is best to buy a home in Arizona. The best time to buy a home in Arizona depends on your priorities as a home buyer. Below are some key points to consider about the unique housing market in Arizona.
Arizona's Unique Housing Market
Arizona is well-known for being a place for "snowbirds" to fly south for the winter when Northern states are just too chilly for the bones. The mild winter weather in parts of Arizona is perfect for those who live in states where winters are dreary and cold because the climate stays primarily dry, and temperatures typically never dip too low. Therefore, many retired residents will choose to live in Arizona in the winter and then head North for the summer.
Conversely, Arizona summers are sometimes described as harsh. Though humidity remains low, temperatures can climb up to 102 degrees. Therefore in many places, populations decline when snowbirds go back up north for the summer.
Buying in the Winter
Arizona's mild winter makes buying a home in the winter a popular choice in Arizona. Real estate agents know that there will be an influx in the Arizona population in the winter and will therefore encourage homeowners to wait to list their homes until this time. This means that there is more variety of homes available in December, January, and February than at any other time of the year in Arizona. In this season, you will have more options to choose from.
If you have particular ideas about the type of home you would like to buy, then the likelihood of those specific homes being available for purchase are higher in the winter. Or perhaps, you are unsure of what you like and would like to see a lot of various options before deciding. In that case, then winter is the best time for you also to buy a home because there will be more homes available to tour and walkthrough, which will give you a better idea of your likes and dislikes.
The downside to buying a home in the winter in Arizona is that everyone in real estate knows this little tip. Just as home sellers wait for the winter to list their homes, home buyers flood the market during this season as well. And even though there are many average homes on the market in the winter months, there never seem to be enough, making it a seller's market. A seller's market means there are more buyers than homes available and, therefore, more competition and possibly higher mortgage rates. So as you can see, though there are benefits to buying in the winter, there are also drawbacks.
Buying in the Summer
Though summertime in most markets is the most popular season for home buying due to children being on summer break, Arizona in the summer is hot, hot, hot! Touring homes in the heat is not always the most pleasant experience, so many people choose not to. But that can be good news for you if you are buying on a budget or would like to get a good deal on your home. If home price, not variety or style, is your priority when it comes to home buying, then summer is your season.
Often, in summer, in the warm parts of Arizona, snowbirds are out of town, and families are in vacation mode. Therefore there is less competition. Homes listed at the top asking price will often take lower offers if they have not seen much action, and oftentimes you can purchase a single-family home for lower than the annual average. This time of year lends the highest chance of getting a lower mortgage rate as well.
When is the Best Time to Build a House in Arizona?
At Morgan Taylor Homes, we can help you at any time of the year. We carry an inventory of beautiful homes that are ready for move-in all through the year at various price points. Our team can help you narrow down your options and walk you through finding the best home for you and your family.
Or perhaps, you have specific ideas in mind for what you want for your home and would rather custom design and build it from the ground up? We can help with that as well. We have available lots that are ready for building and a team of professionals who are able to assist you in finding the perfect plot of land if we do not have the exact one you want. Our team is ready to help you in the design studio and will help walk you through every step of the home-building process.
Whether it is summer, winter, spring, or fall, we are ready to help you. Please give us a call!
Most of the good things in life happen in your home. Game nights, family dinners, restful Sundays, holiday gatherings, and more. So it's crucial to ensure that you love the space in which you live. Building a custom home is the best way to accomplish this goal. But this can seem out of reach if …