What is an Accessory Dwelling Unit?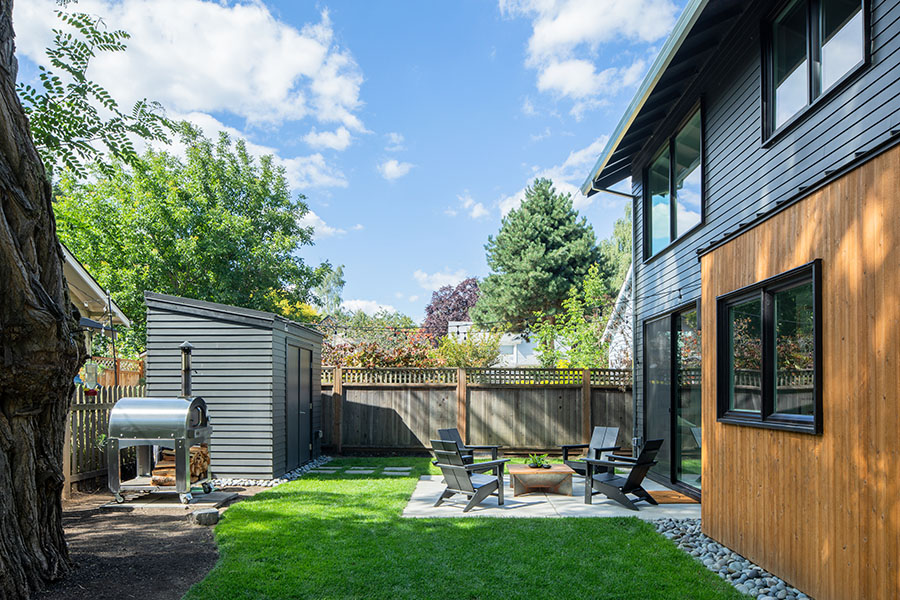 Are you in the process of building a home on your own lot and hearing the term "Accessory Dwelling Unit (ADU)" being thrown around? Or perhaps, you're in the process of trying to figure out how to best care for your aging parents and are weighing your housing options, and an "Accessory Dwelling Unit" has been posed as an option? In any case, this formal phrase is just the official terminology for an independent housing unit that shares a property lot with a primary dwelling.
You have probably heard of an ADU before but are more familiar with the terms "guest house," "mother-in-law suite," "granny flat," "carriage house," or, especially in Arizona, "casita."
This type of dwelling can take many shapes and can be used in many ways to benefit homeowners and family members.
Why would I need an ADU?
Building an Accessory Dwelling Unit is an excellent option for property owners who need more living space. Whether using it for additional personal space or additional income, ADUs are a versatile way to increase the square footage of your home without having to renovate your primary building or move to a different location.
Accessory structures are characterized as secondary houses that include a living area, kitchen, and a separate entrance. Therefore, they are an affordable housing option for aging parents who need to downsize, young adult children who are not ready to purchase their own home, or as a unit for rental income.
Who can own an ADU?
Accessory Dwelling Units are not considered to be an individual property. Therefore, you cannot sell or purchase an ADU on its own. This building may be a stand-alone unit, but it is categorized as an extension of the primary unit or single-family home and, therefore, can only be sold and purchased with the primary home. Therefore, there can only be one homeowner.
Though, the homeowner can make their own decisions on who may live in the unit. In many cases, the homeowner is permitted to rent out the unit. Though, there may be restrictions, as each neighborhood and HOA has its own rules about rental properties. But these restrictions are separate from the state code regulations concerning ADUs.
Restrictions on ADUs
Arizona has strict laws about the qualifications of Accessory Dwelling Units. Each region has its own rules about whether ADUs are permitted on a property and what size it may be. In most cases, though, if your property is large enough to support an ADU, you can get a permit to build one.
For instance, in Tucson, an ADU's maximum size is 10% of the lot size and cannot exceed 1,000 square feet. Additionally, the maximum height is 12 ft., or it can be the same height as the primary structure if it is a two-story building. There are also specifications for parking requirements, dimensional standards, and what types of materials can be used.
Because of these requirements, it is wise to familiarize yourself with local zoning laws before drawing up plans if you desire to build an ADU on your property.
Types of ADUs
In recent years, many Arizonans have decided to turn to ADUs as a solution for many different housing needs. There are many different types of ADUs.
Guest House
For those who entertain guests or have family and friends come to visit throughout the year, having a separate guest house is an excellent investment. This way, guests have their own space to retreat to at the end of the night and can stay for longer periods without feeling like they are intruding. When not in use for guests, these units can also be used as a pool house or storage area.
In-Law Suite
If you have aging parents who do not wish to live in a care facility but who need to live close to relatives, building an In-Law suite can be the perfect solution. This allows them to remain independent without the concern that they will be left alone for long periods of time or unable to receive quick help if needed.
Rental Property
Building an ADU to be used as a rental property is an excellent way to produce extra income. You can choose to offer your unit as a long-term leased rental to single adults or students living on a budget. Or, the rise in popularity of vacation rentals such as Airbnb and VRBO affords you the opportunity to earn income from renting out your space without having to give it up full-time if you'd like to use it for your own guests and friends from time to time.
Building an ADU
Are you interested in building an Accessory Dwelling Unit with your custom home? At Morgan Taylor Homes, we specialize in bringing your custom home ideas to life. Whether dreaming of a backyard cottage escape, a minimal tiny house, or a relaxing casita, our team can make it happen.
We can walk you through every step of the process of finding a property, designing your home and ADU, selecting the interior design elements, and signing closing paperwork to receive the keys.
Call us today to discuss all of your questions about Accessory Dwelling Units.
Most of the good things in life happen in your home. Game nights, family dinners, restful Sundays, holiday gatherings, and more. So it's crucial to ensure that you love the space in which you live. Building a custom home is the best way to accomplish this goal. But this can seem out of reach if …