How Much Does It Cost to Build an ADU?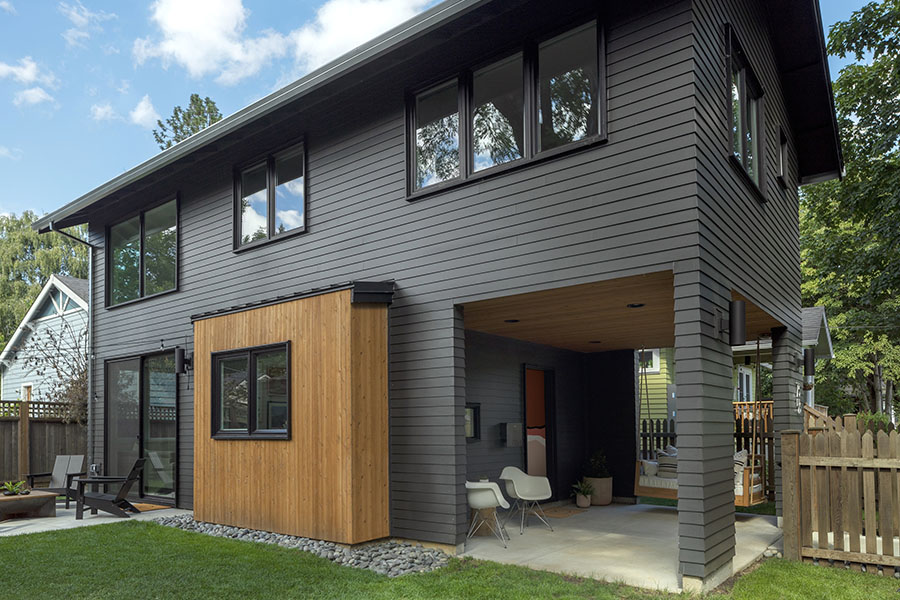 Do any of these scenarios apply to you? You have an aging parent that you would like to keep nearby, your adult children need their own space but aren't ready to move out on their own, or perhaps you enjoy having friends and family come to visit throughout the year. In any of these cases, the common theme is that you need more space. But you don't need more space in your existing home; you need a second living space. Therefore, a great solution for you is adding an ADU to your property.
Accessory Dwelling Units are defined as secondary dwellings built on a single piece of property. These units are an extension of a single-family home and cannot be sold on their own. Building an ADU can benefit your lifestyle and can be a good investment. But before you are ready to take on an ADU project, it is wise to find out the factors that contribute to the total cost of building an ADU.
Cost Factors for Building an ADU
Predicting how much an ADU costs depends on a variety of factors. Therefore, it is impossible to give an up-front estimate without knowing your specific circumstances. In general, ADUs can cost anywhere from $30-300 thousand dollars. As you can see, this is a considerable gap. Below is a breakdown of factors that can affect your costs.
Type
The type of ADU you desire to build significantly impacts the cost of the build. Detached ADUs require leveling and foundation work. This cost can be quite expensive depending on the condition of the land, the size of the space, and the cost of materials. If you must clear an area and lay a foundation for a separate dwelling, you should essentially expect to pay the cost of a new small home.
Attached ADUs can be less expensive if you are converting a space that already exists, such as a garage, driveway, or shed. Transforming a space that already has a stable foundation for an attached ADU will save you in excavation, labor, and concrete costs.
Construction
Construction costs are where the majority of your expenses lie. This may include the cost of obtaining permits, machinery for excavation, the cost of labor for building, and the cost of all materials for the structure. The cost for these depends on your location, market demand, and the amount of work you need to be completed. You should expect this to draw the most significant portion of your budget.
Size
You would think that the size of your build makes the biggest cost difference, but in most cases, additional square feet do not dramatically increase the cost. The bulk of your cost comes from the site work and labor, and these factors do not depend on the size of your build. You may be able to save on material costs if you choose to build a 400 sq. foot space as opposed to an 800 square foot space, but many families choose to build the max amount of space possible since they will have to pay the overhead costs no matter the size.
Systems
One cost many homeowners do not anticipate when building an ADU is the additional cost to the internal systems of the home. For instance, if you have an older home, the electrical panel may need an upgrade to be able to power the additional space and added appliances. Similarly, you will need to install new plumbing, a water heater, and an air conditioning unit. These costs can be extensive but are necessary for the function of your ADU.
Finishes
Once construction is complete, you must design and finish the space. This will include decisions such as paint choices, cabinetry, crown molding, faucets, knobs, light fixtures, and more. Your intention for the space will determine many of these choices. For instance, if the space is designated as additional space for you and your family members to enjoy, you may want to splurge on design costs and select features that you enjoy. But if you intend to use the space as a rental, you may want to make choices that are less expensive and more durable.
You will also need to furnish the space with appliances and furniture. A defining attribute of an ADU is that the space is fully functioning on its own, therefore, you will need to outfit a kitchen, bathroom, living, and sleeping space for the build to qualify as an accessory dwelling unit.
Pricing Your ADU
Have you decided that building an ADU on your property is a smart decision for your family? Or perhaps you are ready to build an entirely new home for yourself and would like to ensure that it includes an ADU. At Morgan Taylor Homes, we can bring your ideas to life.
Our team specializes in finding perfect locations and building beautiful homes that meet all of your needs and desires. When you select Morgan Taylor Homes, you select a team that can build your reality from start to finish. From finding and preparing the land, to designing your interior, to meeting on closing day to hand you the keys, our experts will help you every step of the way.
Call us today to discuss your ADU specifications and needs. We look forward to working with you.
Most of the good things in life happen in your home. Game nights, family dinners, restful Sundays, holiday gatherings, and more. So it's crucial to ensure that you love the space in which you live. Building a custom home is the best way to accomplish this goal. But this can seem out of reach if …