How to Build a Custom Home on a Budget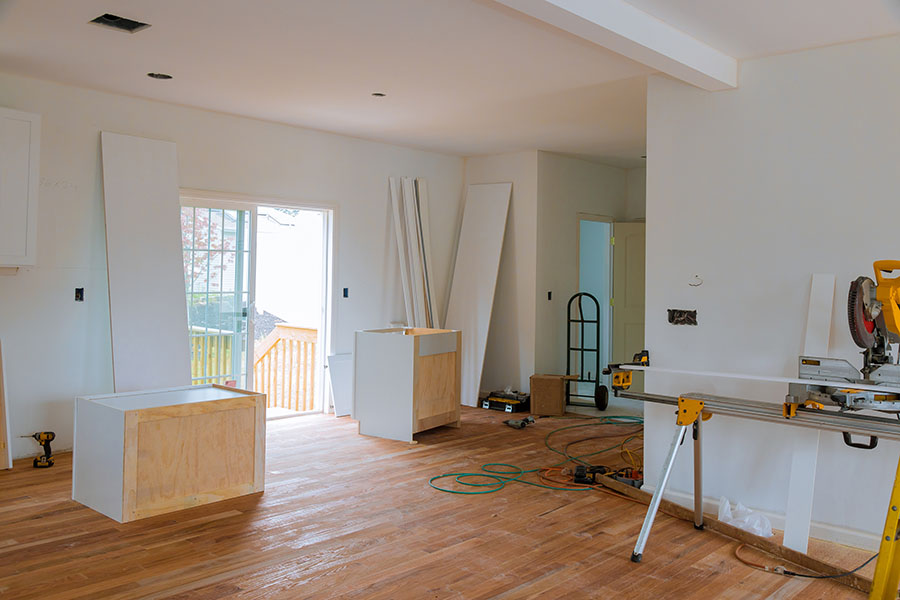 Most of the good things in life happen in your home. Game nights, family dinners, restful Sundays, holiday gatherings, and more. So it's crucial to ensure that you love the space in which you live. Building a custom home is the best way to accomplish this goal. But this can seem out of reach if you have a tight budget for housing costs.
Because of a tight budget, many believe that the custom home-building process is unattainable for them. But this is not true. "Custom" does not mean expensive, it merely means made particularly for you, or in the case of building your home, made particularly by you. Therefore, building a custom home does not have to cost a lot as long as you plan accordingly.
Regardless of how high building costs rise, there are a few steps you can take to ensure that you budget wisely and stick to the budget. Here are a few suggestions for areas where you can save some money while building your dream home.
Hire Wisely
The team you hire to build your home matters. Don't just hire the first contractor you speak with. It is wise to get several quotes or look through several portfolios and ask about budget pricing and how well they can stick to a budget.
Additionally, every professional you work with will have a flat fee and then options for packages, add-ons, and upgrades, if you work with a company that can take on more than one area of the project, that can save you from having to pay multiple flat fees.
For instance, look for a home builder who can help you find land, clear and prepare the land, and carry out the construction. It is also a bonus if they have ready-to-customize floor plans and a design team on hand. This way, you only have to organize through one team, and work will flow much smoother and quicker.
Shop Local
Construction costs are famous for fluctuating with the market, therefore, it is necessary to find a builder who is upfront about their construction process and who knows how to find the lowest prices for materials. In many cases, local lumber yards or mom-and-pop tile shops may be able to give you a deal or discount when buying in bulk that chain stores are not willing to do. Even if a deal seems small in comparison, the total cost of savings can add up and end in significant savings.
Find a Prepared Site
Do you already own a plot of land? If not, this is one area where you can potentially save a lot on your home-building project. One of the most expensive portions of buying a home is clearing and preparing land by removing debris, thick brush, and trees and by leveling the ground. If you can find a home that is near ready for building because it does not need much clearing or leveling, then you can save significantly on costs.
Additionally, finding a piece of land that is already connected to water and electricity is highly cost-effective. This will save you from having to drill a well, complete an install to connect to municipal water or pay to set up power lines. All these costs can add up significantly.
Prioritize
Once you know who you will build with and where you will build comes the design of the build. This includes the floor plan and the finishes. You can set a strict budget and stick to it by prioritizing what is most important to you and your family. It is best to write down the aspects of your home that are must-haves and then wants. From there, you can decide which wants are simply not necessary or can wait for later.
For instance, building costs increase as square feet increase, therefore, the size of the home makes a difference in how much you will pay. Thus if you have a smaller family that does not need an extra bedroom or game room space, you can save by reducing the square footage. Additionally, you can choose between which finishes you need now or later, like opting for upgraded flooring now and splurging for prefab cabinets at a later time.
Building on a Budget with Morgan Taylor Homes
At Morgan Taylor Homes, our team is experienced in working with families from various different budgets. We specialize in building various square-foot custom homes in all different price ranges. Whether you'd like to build one of our floor plans or build your own, we can help explain the different price points and help you plan accordingly.
Don't wait forever to build your custom home. Call us today to start planning.
Most of the good things in life happen in your home. Game nights, family dinners, restful Sundays, holiday gatherings, and more. So it's crucial to ensure that you love the space in which you live. Building a custom home is the best way to accomplish this goal. But this can seem out of reach if …