Floor Plan Friday- The Geronimo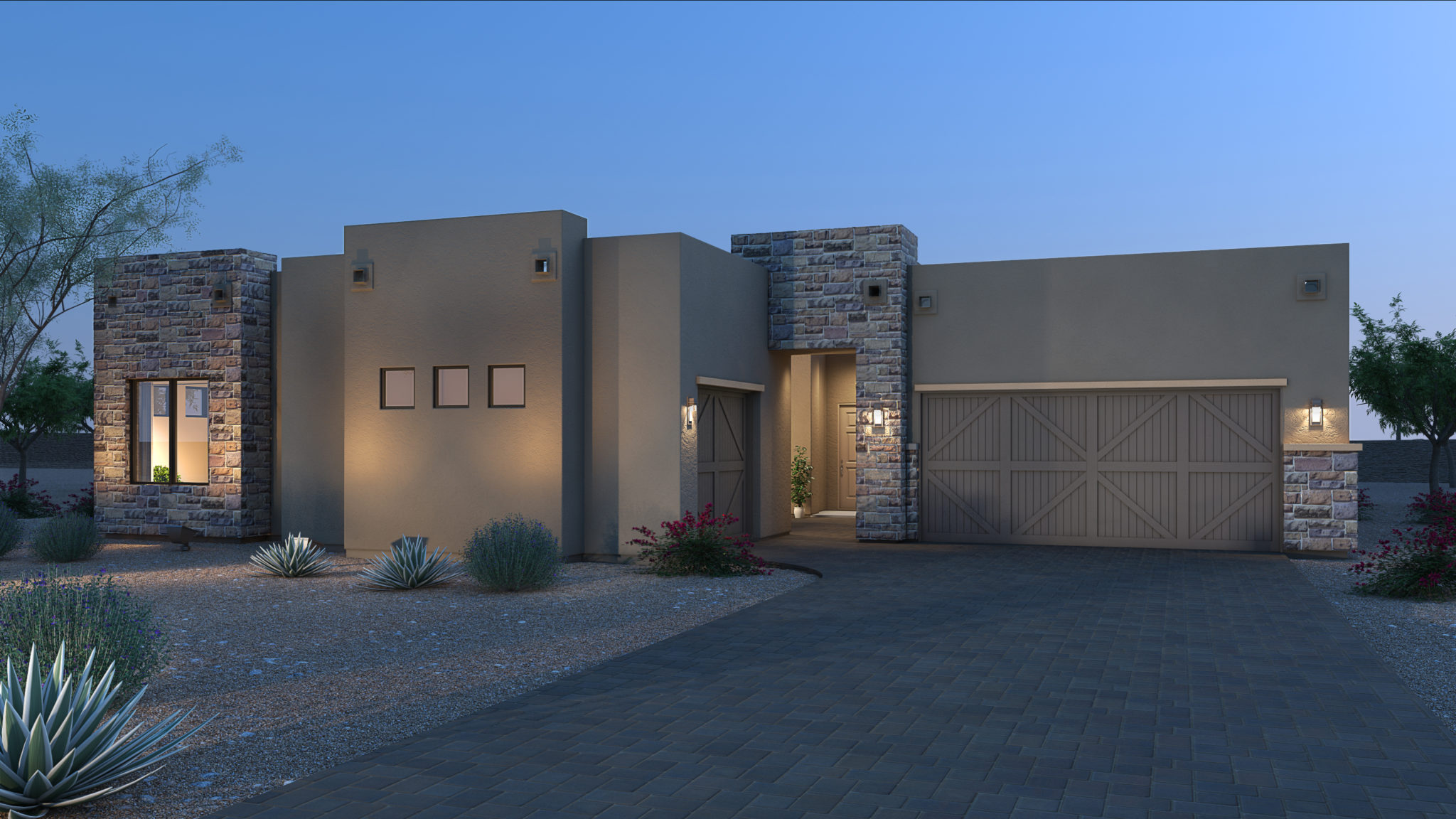 The Geronimo is one of the largest and most popular of our standard floor plans, particularly in the Scottsdale and Peoria areas of the valley. This 3,176 sq. ft. home can accommodate 3-5 bedrooms and 2.5-3.5 bathrooms. So whether you have a full family or just love extra space you can truly tailor this floor plan to fit your lifestyle.
You would be remiss to ignore the stunning curb appeal of the Geronimo plan! The home comes standard with select exterior stonework, giving it a luxurious first impression. The entrance features an elegant courtyard with multiple interior access points.
However, the best part of the exterior is that you can personalize it to suit your taste and lifestyle! You can choose between a contemporary flat roof design or a more traditional pitched roof look. There is also the option to add a casita and a 3 car garage. You can even upgrade your garage doors and other features to put the finishing touches on your perfect home!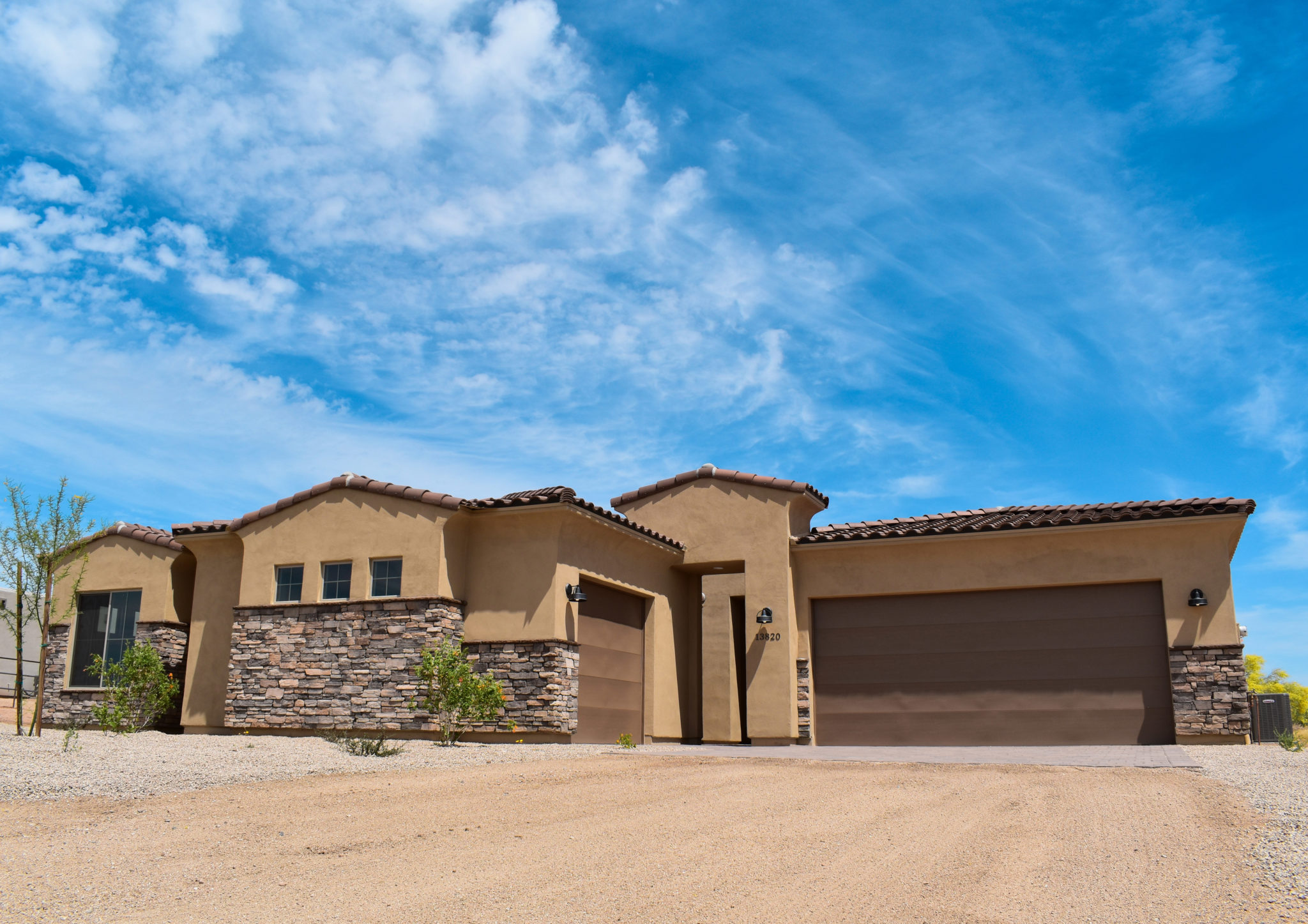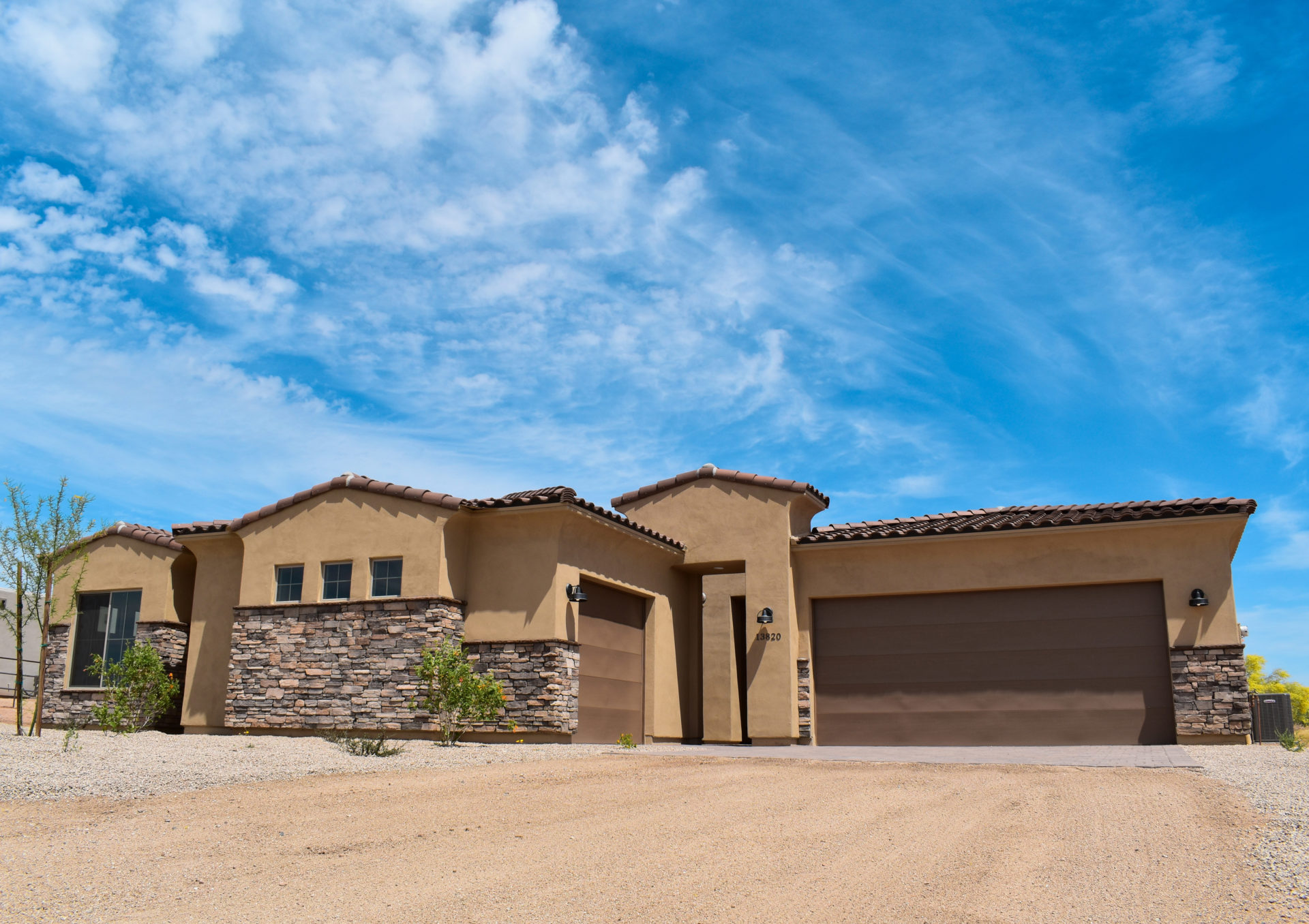 On the inside of the home you can see that we put the square footage of The Geronimo to good use! For example, we've given the home a large laundry room, pantry, and extensive storage options to make your life more comfortable. Select where you want tile or carpet throughout the home, add a fireplace, or a casita and you'll find the versatility that homeowners love about this plan.
They say the kitchen is the heart of the home, and The Geronimo plan is no different in that regard! The gourmet kitchen features stainless steel GE appliances and Delta faucets, so you can be rest assured your new home will have stunning, premium fixtures. It also comes standard with designer shaker-style cabinets and granite countertops, ensuring your home will be luxurious down to the last detail. If you love entertaining, the kitchen has an extra-large island that overlooks the living room so you can cook and be part of the party at the same time!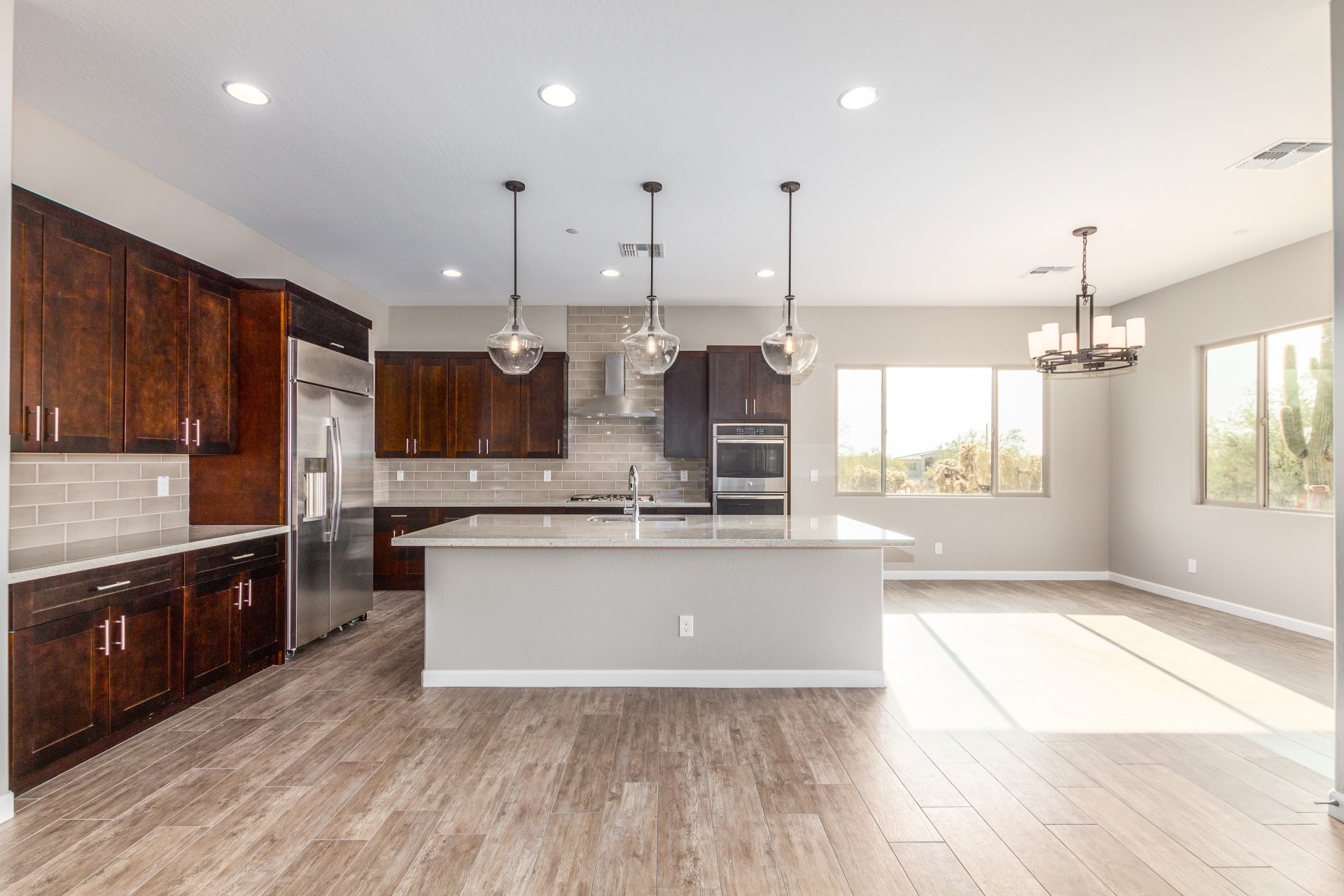 Your home is supposed to be an oasis from the everyday hustle and bustle. Which is why you can also expect a true master suite in The Geronimo. Relax and unwind with a master en-suite that features a tiled shower and a luxurious, freestanding jacuzzi tub. You'll never have to elbow your partner again when getting ready in the morning with split, dual vanities. The large walk-in closet will also give you enough storage space to keep an expansive wardrobe and more!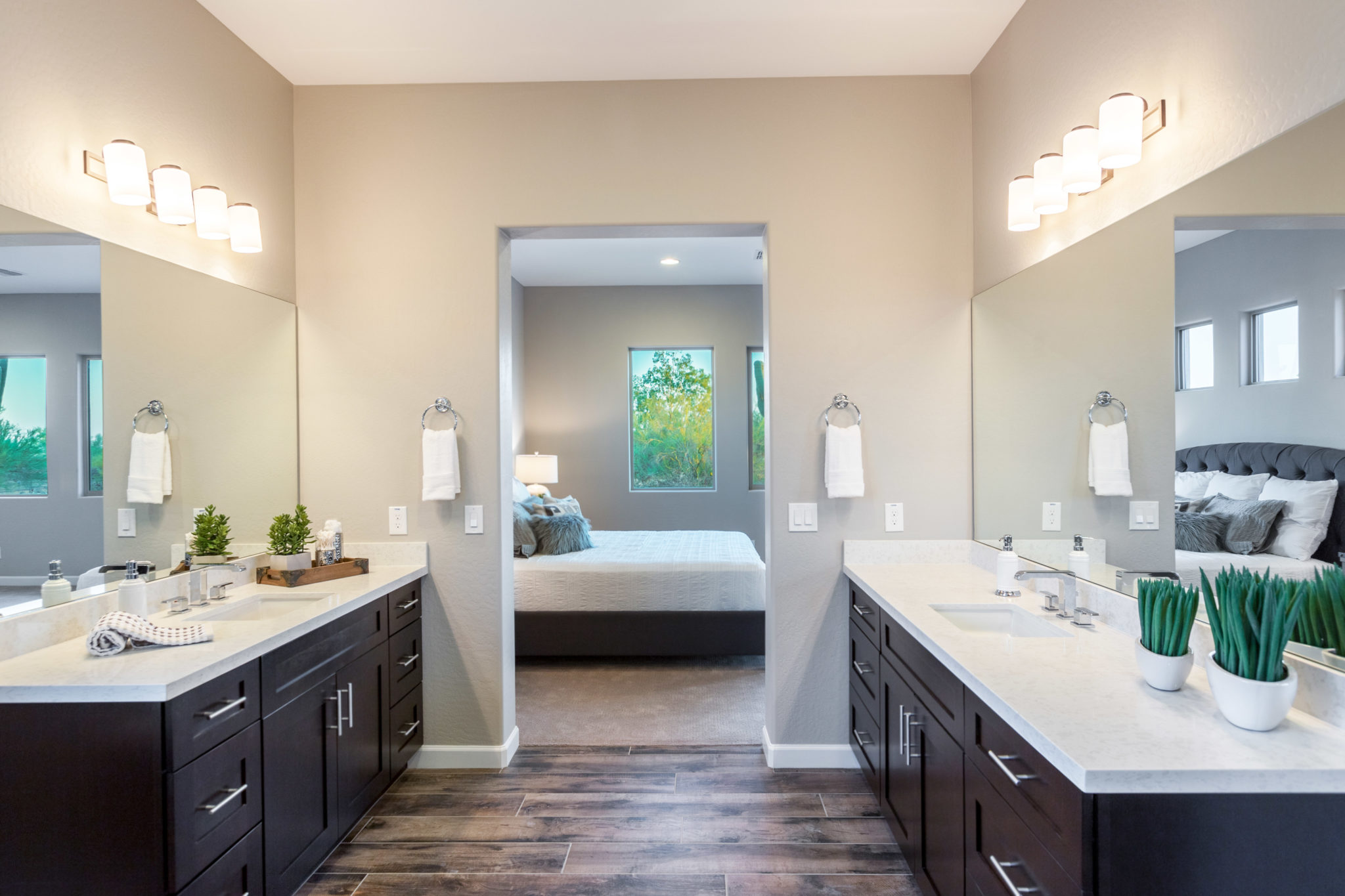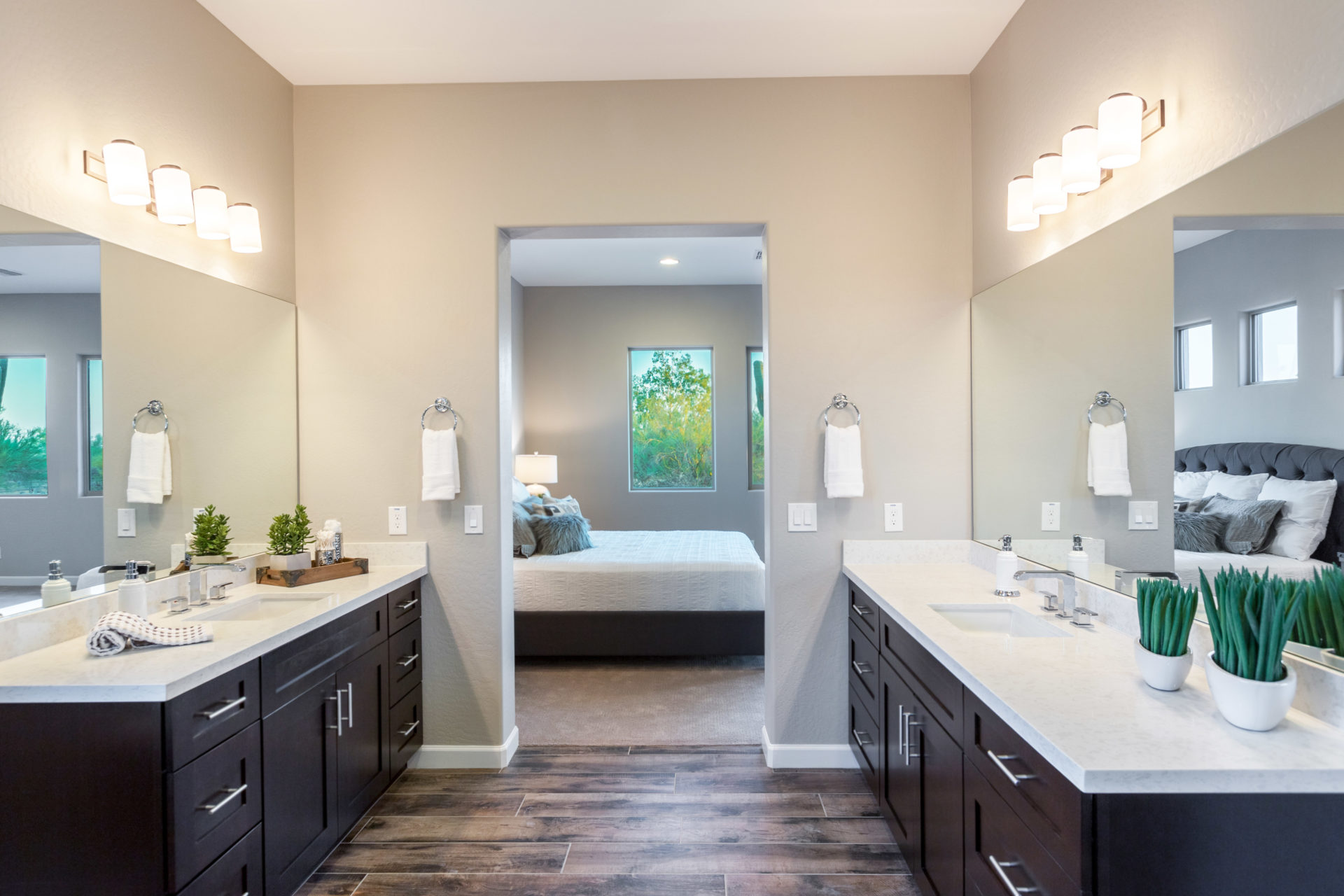 The Geronimo plan makes coming home an enjoyable and exciting experience… If you've fallen in love with it as much as we have, give us a call, register below, or look for availability here: https://www.morgantaylorhomes.com/find-your-home/
Please note: If you are building your home from the ground up you will be able to select the exterior finishes of your home, such as the flooring, cabinets, countertops, and much more! If you have your eye on a spec home, trust that our design professionals have selected beautiful finishes to satisfy every taste.
For more information on The Geronimo click here:
https://www.morgantaylorhomes.com/floor-plans/the-geronimo/
For information of the rest of our floor plans click here:
Most of the good things in life happen in your home. Game nights, family dinners, restful Sundays, holiday gatherings, and more. So it's crucial to ensure that you love the space in which you live. Building a custom home is the best way to accomplish this goal. But this can seem out of reach if …