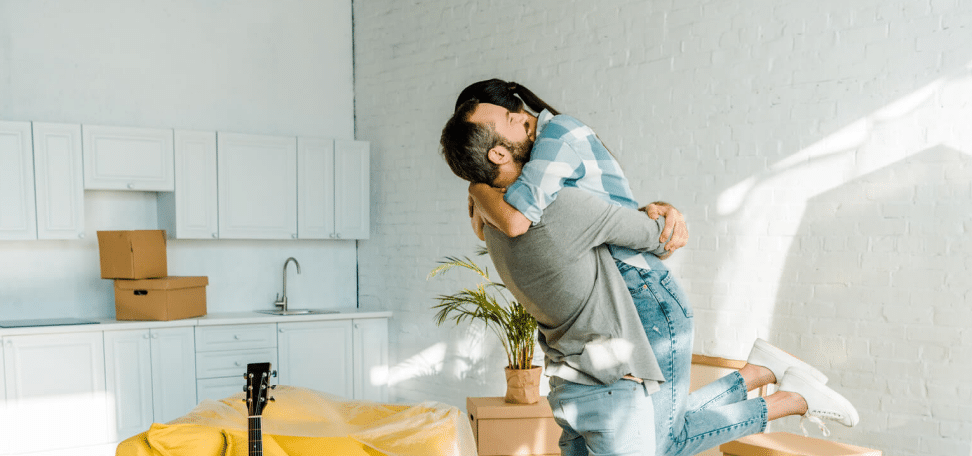 The most unique aspects of our homes come from the families that design them. Each project becomes a custom masterpiece when the house becomes a home. Josh and Cassie invited us over to show us around their new project, The Cassidy(3470sf). Cassie and I got the chance to chat and I was able to learn a little about why they chose the floor plan and location.
1. How long have you lived in your new home?
"Only one year! We recently moved to the property but have always lived in the state. My husband is a fourth generation Arizonian and I'm also a native. We previously lived in Arcadia but once we started our family, we decided we needed more space and a slower pace. North Scottsdale fit that for us and had the extra draw of our family living in the area. We love seeing the mountains and the sunset every night, so happy with our choice!"
2. What do you love most about your new home?
"We love the open kitchen and living space. We made the room off the living room into a playroom so it works perfectly for our young family. We also love our arcadia door that spans the full back wall of our house. We open it up for true indoor/outdoor living and just love the view it provides. We wanted something that was comfortable and somewhat indestructible. There are lots of kiddos in our extended family. The space allows plenty of room for everyone to run around, to cook large family meals and just spend time together."

3. What kind of event/festivity do you enjoy hosting the most?
"I always love hosting the holidays of course- but I think some of the best memories are just the random evenings when the whole family gets together for dinner and a game night."
4. Any future plans for the property?
"Right now we are landscaping and should have a brand new pool ready for the summer, so come over next time to see the backyard ready for bbq's!"
Most of the good things in life happen in your home. Game nights, family dinners, restful Sundays, holiday gatherings, and more. So it's crucial to ensure that you love the space in which you live. Building a custom home is the best way to accomplish this goal. But this can seem out of reach if …