Are Golf Course Homes a Good Investment?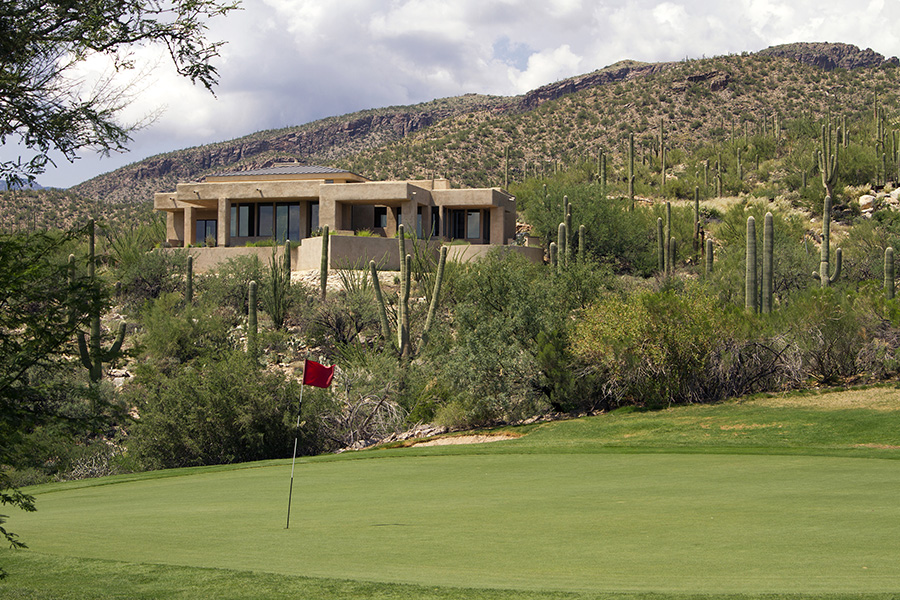 In the 1990s, the Greatest and Silent Generations retired in a period of strong economic stability and growth. The economy was ripe for them to be comfortable after years of national turmoil. Thus, golf course homes boomed.
They could finally spend their hard-earned wealth and patriotism on enjoying retirement. However, the oversupply of golf course homes outgrew the demand, causing many neighborhoods to go under.
We're seeing COVID-19 bring back what many homebuyers would have assumed were terrible investment properties. More people are going back to courses with their golf clubs and gear than ever before. They can enjoy a few rounds of golf while being safe and socially distanced.
And the future is bright for you to purchase a golf course home where you can live and relax in the same space. You should consider these benefits if you love the sport and want to invest in a long-term property.
What Makes Golf Course Living Popular in 2022?
Many factors play into the revived popularity of living in a golf course community. Whether looking for convenience, investment, or amenities, golf course community living has something to offer for everyone.
Workplace Changes
The rise in working from home has brought a new demographic into golf course communities. Golf course living is no longer only for retirees or networking businessmen.
Young couples who work from home are now trading long commutes and time in the car for a round of golf in their backyard. The convenience of living directly on the course allows them to hit the links for a lunch break. They don't have to wait until they sign off work for the day.
Low Maintenance Retirement
Baby boomers have begun to retire in the last several years, and you may be one of them. It's natural to want to escape city life and the hustle and bustle for a new, comfortable home where you can play golf.
You may not want to spend your retirement maintaining old estates and yards that cost you thousands in upkeep. The HOA will care for golf homes communities in Arizona, so you can enjoy retirement without the work.
Open Space
Golf course living offers the benefits of open land without the work or rurality that comes with owning a large plot of land.
Many golf course communities are nestled within developed areas. So you can still find incredible shopping, entertainment, and cuisine without going too far. And you can keep beautiful landscapes and private residential life in the process.
Golf course homes in Arizona are an excellent option for living in comfort and convenience on the land.
Amenities
Golf course communities come with many other amenities besides just golf. You don't have to love the sport to enjoy a golf course home.
For instance, each community offers a country club or private club for members to socialize, host, and entertain. Many also include pools and gyms that staff maintain.
Memberships to these amenities often have discounts and perks such as exclusive meals, private rentals, connections to the National Golf Foundation, and more. The amenities alone make Arizona golf homes a worthwhile investment.
Vacation Rentals
Some golf course homeowners choose not to live on the course full-time but use their investment as a second home or vacation home. This allows an easy escape for time off, holidays, and family events.
These homes are also used as vacation rentals in some communities when the homeowners are not using them. However, each community has its own rules and regulations regarding second-party rentals.
We recommend researching the specific location before putting money down on the table. Custom home builders are a great resource you can check for available land and move-in-ready homes.
Are Golf Homes a Wise Investment?
Not all golfing communities are equal, so we can't say that all golf homes are smart investment properties. But what we do believe is they have incredible resale value and life-long enjoyment if you buy the right way.
The number one factor determining the profitability of investment properties in a golfing community is quality. Your golf home needs to be up to par, but the neighborhood should be your second concern.
Is the course kept in great shape? How extensive are the HOA and membership fees? Are the benefits you receive worth the cost? These are all crucial questions to ask before investing in the future of golf course communities.
In general, though, golf homes hold their value and typically sell at three to four times higher than average single-family homes. Even in periods of economic downturns, golf homes stabilize more quickly than others.
Homes on a golf course are an excellent financial, real estate investment for potential buyers when it comes to reselling if the community itself is stable and thriving.
Finding an Arizona Golf Community
When choosing to buy a home, you want a property that is a wise purchase and that you and your family can retire in peace in. Arizona Golf Home sales are on the rise and are an excellent opportunity for you to play endless golf if you love the sport.
If you are looking for a more personalized home on a golf course, look no further than Morgan Taylor Homes. Our custom builder team will help you from start to finish in finding the perfect home for you on the golf links of your dreams.
We already have many surveyed lots available, or we can assist you in finding the ideal location for you. Call us today if you are ready to begin your golf course living journey.
Most of the good things in life happen in your home. Game nights, family dinners, restful Sundays, holiday gatherings, and more. So it's crucial to ensure that you love the space in which you live. Building a custom home is the best way to accomplish this goal. But this can seem out of reach if …