How to Pick a Lot to Build a House: Factors to Consider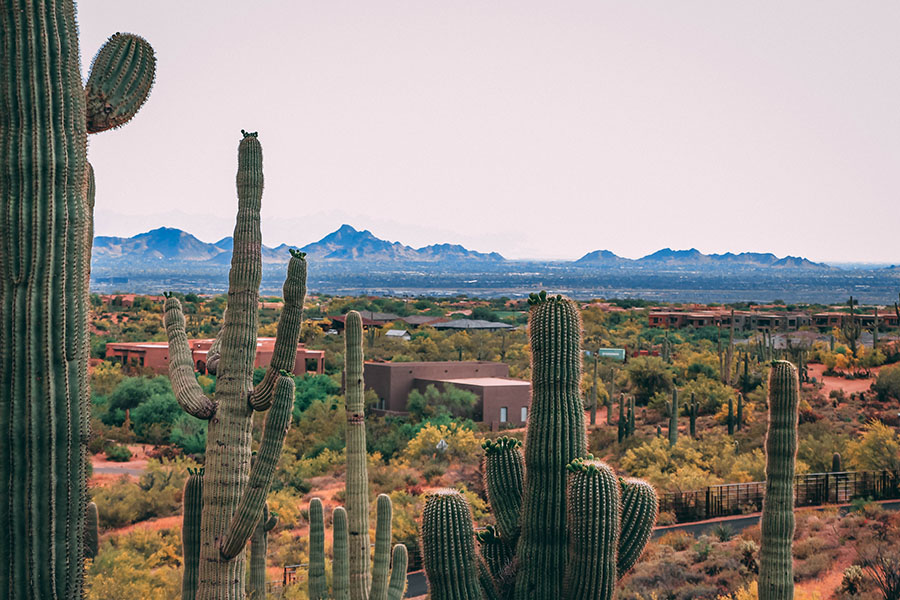 When buying your dream home, the first decision to make is whether you will buy an existing home or build your own home. Once you have decided to build, there are many factors to consider when choosing a building site.
At Morgan Taylor Homes, we work with you to determine the best location for your new home or begin the building process on land that you've already purchased. Let's take a look at some of the factors to consider for your new home lot.
Location, Location, Location
This is a highly used adage that is never more appropriate than when selecting where to build a home. There are many elements to consider when choosing the location, including but not limited to:
Proximity to shopping centers, roadways, and activities
Distance from family and loved ones
County and School District
Before selecting a location for your home, it is essential to analyze your family's desires and needs in all of these areas. Priorities are different for every family and what may be necessary to some are not to you, and vice versa.
For instance, if you work from home, commuting distance is not an important factor to consider. Or, if you raise farm animals, a suburban area is not a great choice for you. If you have or plan to have children, school districts are an essential factor in homeownership. Also, when it comes to the county, a few minutes' drive can make a significant difference in taxes, cost of construction loans, building codes, zoning permits, etc. 
Your Land vs. Builders Lot
Once you have given thought to your priorities and needs, there are two options to consider: build on your own plot of land or a builder's lot. In either case, the construction process requires many decisions, but the choices vary. 
I want to build a house on my land; where do I start?
Suppose you do not already own a piece of land and are beginning the search for your prime real estate. In that case, there are many aspects of the land itself that you must take into consideration before starting a building project.
Is the land in a flood plain? Is there a significant slope or geography that must be cleared and leveled before building can begin? Do municipal services such as city water, sewage and internet providers service the area?
You also have the added question of whether you want to hire an architect or find a builder to build on your lot. Our Morgan Taylor Homes team of experienced professionals includes both architects and builders to assist you with your new build.
These questions may not seem like the most obvious to ask when beginning your lot search. Still, many of these answers can affect the time and cost of building, as well as your home's resale value later.
I want to build on a pre-selected builders lot; where do I start?
This decision requires less knowledge of the land on your part, as the land itself will have already been surveyed and assessed. However, choosing the right lot involves several factors, such as the shape of the lot, the direction of the lot, and the neighborhood's location.
For instance, do you prefer to have easy access to the front of the community, or would you like to be in a cul de sac? These are factors that will help you narrow down your choices and decide on the perfect lot. You can be assured that at Morgan Taylor Homes, we guide you in selecting your ideal lot from our inventory.
Orientation
The final factor to consider when selecting the right building location for you is to consider the plot's layout and orientation with the home. Our team of builders and architects know how to work with existing infrastructure such as roadways and plumbing and geographical features such as sunlight.
For instance, it is commonly known that a north-facing home orientation is better for cooling purposes. It is also suggested that a side load garage gives a more grandeur appearance to the front of a home. These tidbits and more are considerations that we will use when helping to walk you through the decisions for building your dream home.
Your Home Builder
It is crucial to work with a builder that is open and honest about factors to consider when choosing a building site so that you know you are getting the best information. At Morgan Taylor Homes, we pride ourselves on being completely transparent in the home building process. We have a dedicated team for every step of the home building process.
Whether you own a lot, looking to find the perfect location, or would like to search through our surveyed lots, Morgan Taylor Homes is available every step of the way. We work hard to ensure our cost of building, reputation, and floor plans fit your needs, making us the best choice for building your dream custom home.
Most of the good things in life happen in your home. Game nights, family dinners, restful Sundays, holiday gatherings, and more. So it's crucial to ensure that you love the space in which you live. Building a custom home is the best way to accomplish this goal. But this can seem out of reach if …