Considering Resale Value: Custom Homes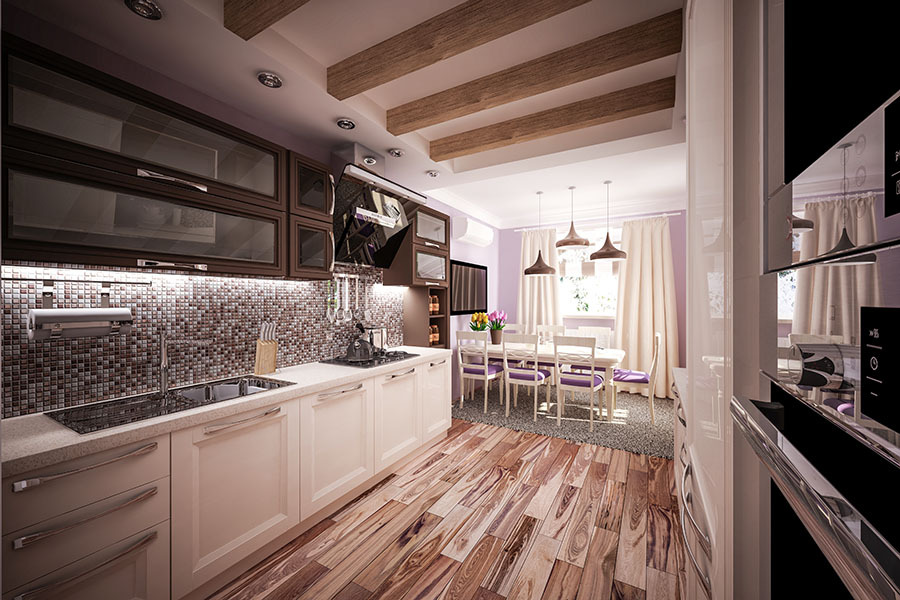 When purchasing an existing home, one of the most important aspects to consider for the future is the resale value. It may seem odd to consider selling your home before you've even moved in. Still, your future self will thank you for taking the time to consider every aspect of the house and its value.
When purchasing real estate and building a custom home, this is no different. Building your dream home does not necessarily mean building your forever home. You may be building a high-quality home that perfectly suits you now, even if you may move on later.
Suppose you know that the likelihood of moving is substantial or even possible. In that case, it is a good idea to spend some time considering a future buyer's preferences which will benefit you by increasing the home value and ease of sale later.
Here are a few resale elements that you should consider during the home building process:
Floor Plan
Ensuring that your home has a floor plan with a good flow is absolutely a selling point of any home. House plans that are chopped up or do not have a designated master suit do not carry much appeal in today's market. Building a home that has an open floor plan concept, high ceilings, and zone designations for work, play, and living are what potential buyers will be looking for in a home.
Exterior
The exterior of your home is what will first bring appeal to your home. They say not to judge a book by it's cover, but people absolutely tend to do this with homes. Selecting outside finishes that coordinate with the neighborhood or landscape, that are timeless, and that are beautiful without requiring too much upkeep will be great selling points in a new home.
As a bonus, including an outdoor living space will increase the value of your home for resale and you will get to enjoy a wonderful outside space while you enjoy your home!
Interior
Interior design is what truly makes a house into a home. It can be tempting to customize every bit to your unique style and design but if you know that you will be keeping resale value in mind, we suggest selecting finishes and paint colors that are neutral and coordinate with any modern color pattern and style. If you have a bright and colorful style preference, it is best to bring color and creativity in with your furniture and wall hangings so that you can take them with you and leave a clean slate behind for the next home buyers to enjoy.
Key Elements
A few other key elements that will benefit you while you live in the home but will also boost the resale value of your home are:
A large and spacious kitchen island
Energy efficient appliances such as energy star windows
Hardwood flooring
Low maintenance landscaping and sprinkler system
Warranties
A resale benefit of building a custom home is that many elements of the home may still be under warranty when you leave. This is a huge selling point for new buyers because they know that appliances and elements are brand new, have likely not seen much wear, and will also be easy and cost less to repair if something does go wrong. This is especially beneficial if the water heater, plumbing, and roofing are still under warranty from your custom building experience.
The Morgan Taylor Custom Home Experience
The National Association of Realtors data shows that most homeowners stay in a home for an average of 13 years. Therefore, the likelihood that homeowners have one forever home are very slim. Because of this, when building a custom home it is a good idea to consider the resale value of the home.
At Morgan Taylor Homes we specialize in providing high quality homes that you will benefit from and enjoy for years to come and also in making sure that your home is a valuable investment for a possible future resale.
We have a design studio with specialists who are educated on current and lasting trends who can help guide you in making the best decisions for your family and for potential buyers.
If you have more questions about the resale value of custom homes or you are ready to begin your dream build, please schedule an appointment with us at 480-626-1555.
Most of the good things in life happen in your home. Game nights, family dinners, restful Sundays, holiday gatherings, and more. So it's crucial to ensure that you love the space in which you live. Building a custom home is the best way to accomplish this goal. But this can seem out of reach if …