Build Your Dream Home with Morgan Taylor Homes!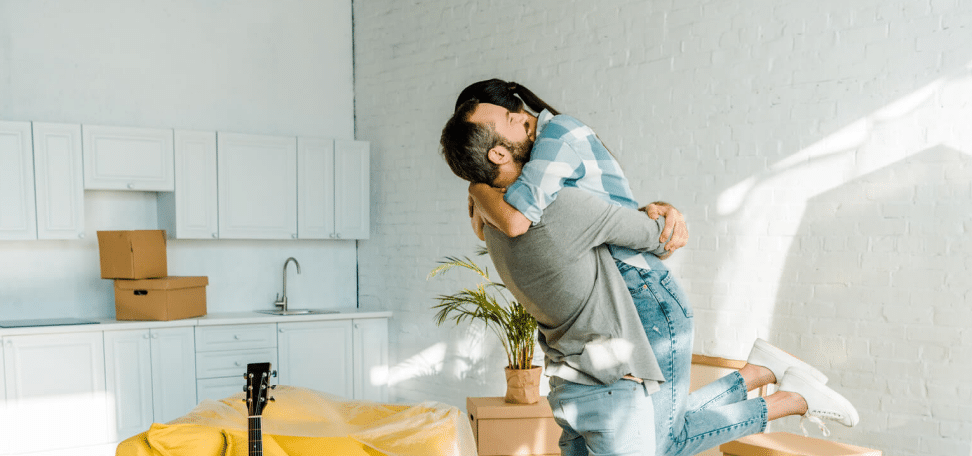 Building a home with Morgan Taylor Homes gives you the opportunity to create the home of your dreams. Whether outfitting your home out with the latest in contemporary features, to practical amenities like built-in laundry room cabinetry, flex-room space configurations, to including an RV garage, Morgan Taylor Homes has options to suit all needs and tastes.
Outdoor Patio Outlets
When you think about home entertaining throughout the year, installing outdoor patio outlets starts to make more sense. Outdoor patio outlets are one of those features which allows you to get more out of your home.
Whether watching sports or listening to music while grilling a few burgers on the weekend, an outdoor outlet allows you to hook up a television or stereo on your patio. Bulky extension cords can be a huge hassle, so why not get it right the first time by having Morgan Taylor Homes install outdoor patio outlets for your next custom home?
RV Garages
Morgan Taylor Homes offers several RV garage plans to choose from if you should need it. Whether you have an RV, boat, toys or just need some extra storage space, Morgan Taylor Homes has a RV garage plan for every lot. In fact, Morgan Taylor Homes is one of the few builders in the Valley that offers RV garage plans that can be added during construction specifically matched to your home design, elevation and home colors.
Kitchen Options
Everyone knows the kitchen can be the heart of the home, where families and guests gather. Morgan Taylor Homes offers many kitchen packages to suit any budget. From standard to deluxe packages, our kitchen appliance and finish packages, cabinetry style and color options as well as a la carte options can be picked to outfit the kitchen of your dreams.
From large kitchens and spacious living rooms created for entertaining to lots with panoramic views, Morgan Taylor has helped nearly 1,000 new homeowners craft the custom home of their dreams.
Contact Morgan Taylor Homes to find out what other features might go into your dream home. Morgan Taylor provides custom and semi-custom homes with modern amenities. It doesn't matter whether you already have your own lot or if you are looking for a ready-to move in home. We have got you covered. For more about our home in Scottsdale, New River, Fountain Hills, Cave Creek, Flagstaff, and Sedona, call 480.626.1555.
Most of the good things in life happen in your home. Game nights, family dinners, restful Sundays, holiday gatherings, and more. So it's crucial to ensure that you love the space in which you live. Building a custom home is the best way to accomplish this goal. But this can seem out of reach if …