Garage Design Ideas and Uses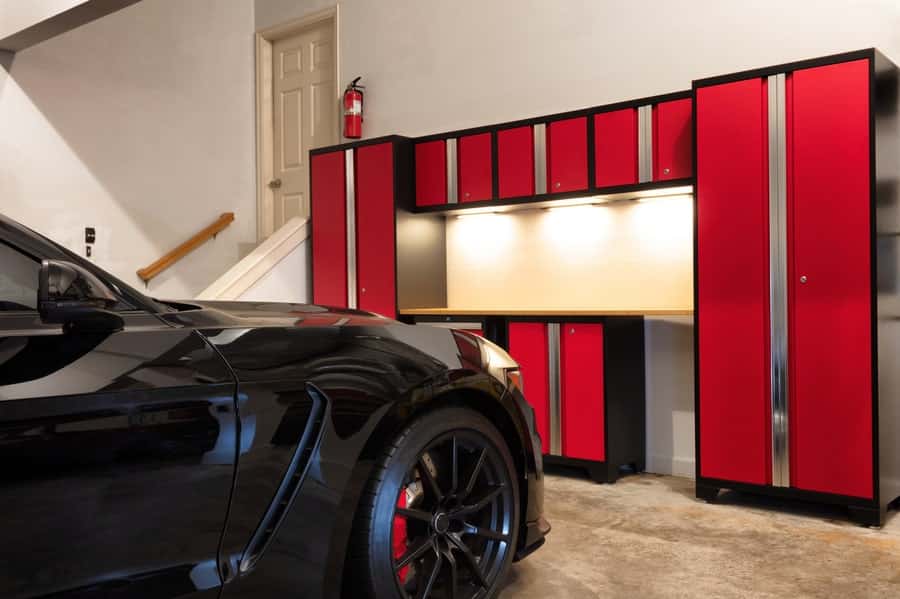 The garage is often the furthest space from your mind when beginning your custom home building journey. Like most homeowners, you may consider it more of an "outdoor" area that only needs a slab of concrete and a sliding garage door that operates correctly. But a garage is so much more than just a place to park your car.
Families today are finding that garages are versatile and can meet many different functions. From a multifunctional utility room to a luxurious living area and exciting entertainment room, the options for how you can best utilize this space in your home are endless. Our team at Morgan Taylor Homes believes you should begin thinking about how you will use your garage before architects draw up house plans. This ensures that you take advantage of every room in your premier custom home to the fullest.
Below are some modern design garage ideas to consider and some creative ways you may decide to utilize the extra space a well-planned garage can give.
Elements to Consider
Curb Appeal
The odds are that you have never even considered garage aesthetics. But when you are designing a new home, you must make design choices for every element of your home, including the exterior of a garage. It's wise to think about the orientation of your garage and the style of the exterior finishes before breaking ground so that you can ensure these choices add to the value and visuals of your home.
Garages that engulf the front of a home with large metal doors detract from the beauty of your home. To eliminate this effect, you may choose to orient your garage from the side entrance and include windows that match the house for natural lighting, or you may wish to opt for a styled door that adds appeal to the home.
Attached vs. Detached
Depending on how you intend to use the garage space, attached or detached options may fit your needs better. If you park your vehicles in the garage and enter the home through the garage door, then an attached garage option is probably best. But if you dream of drawing up garage apartment plans, many detached garage options create excellent separate living spaces.
Style
Even if you intend to use a garage for its typical parking or storage uses, there are elements you can upgrade to elevate the style and feel of the garage space. For instance, installing an epoxy garage floor not only gives a more appealing look but makes clean-up more manageable and may potentially be easier on feet and joints when working in the garage.
Likewise, designing garage ceilings with an extra foot or two eliminates any claustrophobic feeling and adds more extensive options for overhead storage and taller vehicles.
Uses and Options
Utility Room
There are many ways to get a utility room out of your garage space. Of course, you may choose to use your garage in the traditional sense as a car garage, but you may also wish to outfit the room with pegboards, metal draws, and braces for a garage workshop. You can also upgrade storage space by installing overhead lifts or built-in racks and cabinets.
Living Space
If you do not need car or utility storage or build two garages, you may wish to convert this extra space into a living area. Many modern families design this extra space to be a living room for children, pets, or guests.
You may also choose to outfit the entire space like an apartment. With detached garages, an excellent option is to create a loft garage where you can add an apartment for older children who live at home or as a separate guest or office area.
Entertainment Room
Last but certainly not least, many families choose to use their garage as a fun entertainment space. Whether a game room, man cave, or home gym, the open area can be outfitted with comfortable seating, mood lighting, and proper equipment to bring the joys of fun and entertainment into your home. With these options, your home is sure to be the prime hang-out location.
Customized Garage Design
At Morgan Taylor Homes, our goal is to bring your dreams to life. We have plans for semi-custom spaces to a fully customizable experience that is the best way to maximize every room and option available to you. If you can dream it, we can make it happen.
Before we begin building your Tailored Custom Home, schedule a meeting with a designer in our Design Studio to discuss your options for a customized garage design. Call our office at 480.626.1555 to begin today.
Most of the good things in life happen in your home. Game nights, family dinners, restful Sundays, holiday gatherings, and more. So it's crucial to ensure that you love the space in which you live. Building a custom home is the best way to accomplish this goal. But this can seem out of reach if …