Features for Entertaining in Your Custom Home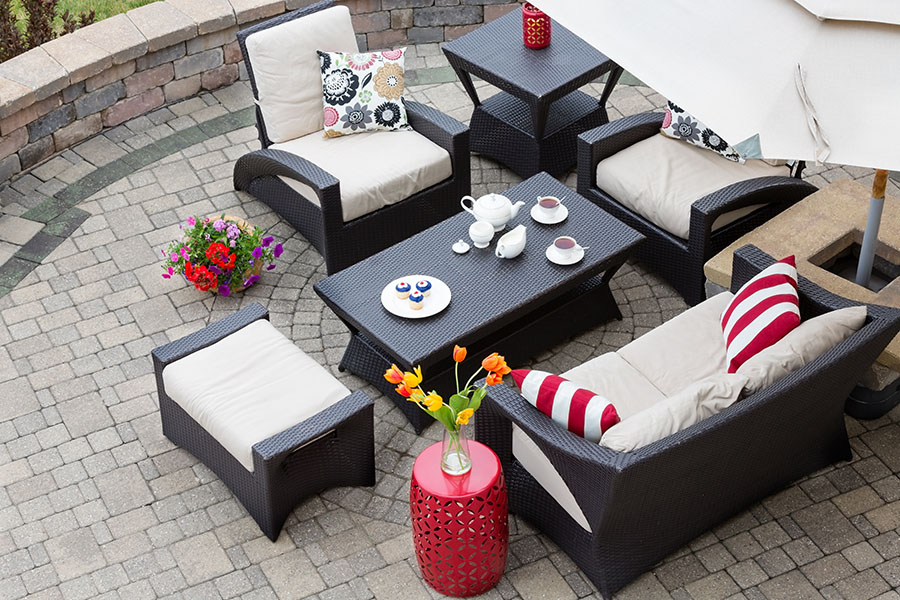 One of the greatest benefits to building a custom home is that you have the ability to tailor every inch of your unique living areas to your needs. This also means that you can customize your dream home to include ideal spaces for entertaining friends and family in your custom-built luxury home.
Designing your new home with your future guests in mind allows for you to create a captivating space where everybody is impressed when they first walk in.
As Arizona's premier custom home builder, we have some artistic suggestions for customizations you can make to include desirable features for entertaining in your beautiful new home.
Environment
The first thing a guest will notice immediately about your home is the emotion they experience when they open the front door. This may not even be a conscious thought, but they will know by intuition whether it feels welcoming and inviting or stuffy and uncomfortable. There are many customizations you can make to aid in helping guests to be peaceful and restful in your home from the very first step.
Open Concept Floor Plan
When you craft an open floor plan that allows for natural movement and flow through the home, it will cause your rooms to appear larger. In addition, this intentional floor plan also prevents your guests from feeling closed off and cramped. Wide-open spaces also allow for more guests to congregate together and participate in conversations and activities in the same room.
Natural Lighting
Implementing large amounts of natural lighting through the use of floor-to-ceiling windows or skylights helps combine the nature and peace of outside with the indoor comfort. This feature also contributes to making your space feel more large, open, and inviting.
Minimalist Order
This aesthetic idea can also be thought of as "minimal clutter," but is actually a modern interior design trend for 2021. However, cleanliness and organization must be considered in your mind as you custom design your home such as building ample room for storage spaces, which is often a neglected floor plan element. These options include walk-in closets, built-in shelves, and cabinetry that can house entire appliances.
Dining Options
The focal point of most home events is sharing a meal together, which flourishes under aesthetic detail. To make the most of your custom home, include features for various dining areas such as a traditional dining room that will allow for new entertainment styles.
Kitchen Island
In modern homes, it is often found that the kitchen is the space where friends and family gather the most and is the heart of the home. Therefore, including a large island in the middle of the space that serves as a place for food preparation and drink placement. You also have the option to utilize your kitchen as a magnificent dining space in your custom home rather than have a separate dining room.
Outdoor Kitchen
Creating an outdoor option for cooking is an excellent way to enjoy cool evening weather. You should customize an outdoor space with modern plumbing for accessible handwashing and food preparation. Also, you can place a state-of-the-art grill on the patio to diversify the cooking options in your outdoor kitchen.
Entertainment Spaces
Entertainment spaces, whether outdoor areas or home theaters are excellent additions to any premier custom home that adds excitement and enjoyment. Home gatherings become more frequent since your beautiful home offers everything your friends and family desire to do.
Outdoor Living
The most coveted areas of the home for entertainment are outdoor living spaces, which are highly versatile and can house many different kinds of activities. Your family can roast s'mores over the fire pit or relax in the hot tub during a winter evening. Extending your living spaces to the outdoors allows your inside hosting areas to expand and further extend your entertainment options.
Home Theater
Home theaters have the ability to double as a movie and game room that suits both gamers and movie marathoners alike. This type of space is especially valuable for families with sports enthusiasts that refuse to miss the Superbowl or teenagers that stay up late playing video games.
Hosting with Morgan Taylor Homes
At Morgan Taylor Homes, we share in your dream home vision and make your ideas come true with our premier custom home builders. Our designers, architects, and builders are more than happy to answer your questions about our 5 step building process and discuss your options for gorgeous move-in-ready homes.
Call our office at 480.626.1555 so we can show you all the wonderful possibilities for designing and building the home you've always dreamed of.
Most of the good things in life happen in your home. Game nights, family dinners, restful Sundays, holiday gatherings, and more. So it's crucial to ensure that you love the space in which you live. Building a custom home is the best way to accomplish this goal. But this can seem out of reach if …