How Long Does It Take To Build a Custom Home?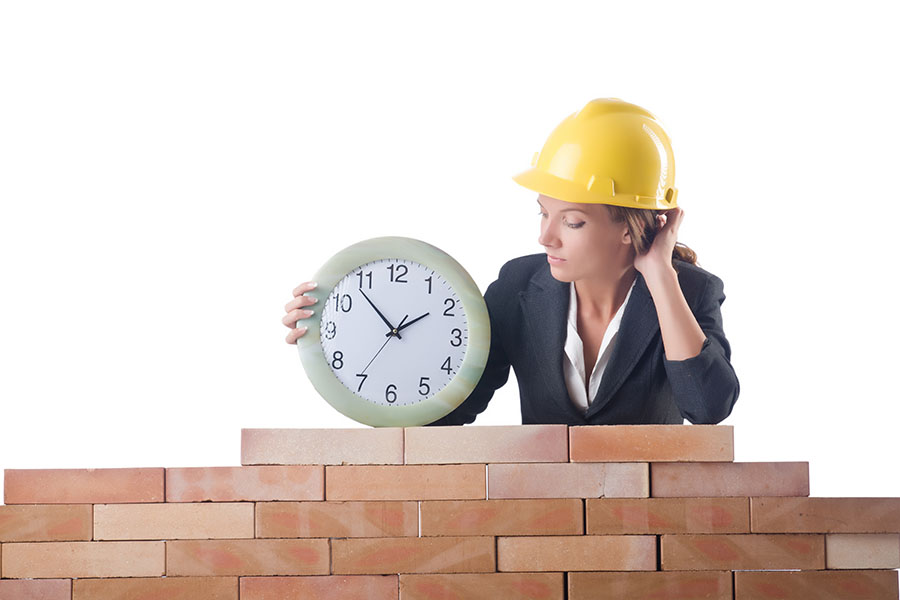 Are you thinking about building a new home but wish to know the length of time it will take before beginning such a project?
Many factors can contribute to the time frame of the construction process. These can include the type of build and phases of the building process.
If you are considering a custom build, it is essential to have an idea of how long the process will take so that you can plan accordingly with a move-in date and timeline to sell your current home if needed.
At Morgan Taylor Homes, we provide several options for your new home needs. Whether you are interested in a home to which you can add a personal touch or would like your new home to be unique to you, our team of experts can help you establish your dream home.
Average Time by Type of Build
According to a 2019 U.S. Census Bureau report, the average amount of time it takes to build a house is seven months. This average consists of three types of home build: owner-built, contractor-built, and built-for-sale.
A home that is "built for sale" may take as little as six months to complete, but production homes cannot be customized. They are ready to purchase, built based on a previously developed plan.
For options that involve a more custom build, the owner-built homes average a 12 month production period, and contractor-built homes average a nine-month production period.
We offer two options for an efficient and quality build process: semi-custom and custom.
Semi-Custom Home Build
This type of build allows for more flexibility than a spec home while also providing a more templated approach. You can choose from a pre-existing floor plan while still having some opportunity for customization.
Custom Home Build
A custom home build allows for greater flexibility than a semi-custom home build. You will see a decrease in construction time if you opt to hire a contractor to handle your new home's development rather than tackling it yourself.
Our team at Morgan Taylor Homes has created an exceptional experience, Tailored, for those interested in a completely custom build. During the Tailored process, you will work with our team of experienced architects and designers to develop your dream home design. The time it takes to build your custom home will depend on the size and complexity of the design.
Potential Delays in the Building Process
Several factors can impact the amount of time it takes to build. The timeline for a new home build should include some margin for possible delays. However, it is good to know upfront that the process may take longer than initially estimated.
Pre-Construction
There are a few steps to be taken before the actual construction of your new home can begin. First, it is necessary to prepare your lot, which can involve clearing foliage and natural obstructions, as well as possibly constructing retaining walls, to ensure your building pad will properly accommodate your home's foundation. If unexpected obstacles come up during this process, there can be a time delay.
It is also necessary to obtain the approvals and permits required for a new home build. Because this process depends on a third-party and may require more than one plan submission, unexpected time delays can occur in this step as well.
Construction
The construction process takes up a large part of the home build timeline, and along with that comes the bulk of potential delays.
Delays in final decisions on design elements and finishes can slow the process. This is because delivery times can vary, making it essential to finalize design elements as soon as possible.
Lack of available workers and supplies to complete construction can also cause delays. While the availability of labor and supplies is considered in the time estimate, there is occasional scarcity.
Weather and environment can halt construction as well. Although some work may continue despite rain or inclement weather, there are aspects of the process that may be put on hold.
How You Can Help Prevent Construction Delays
While there are those factors that are simply out of the builder's or your control, there are some things you can do to help prevent delays. As previously mentioned, making timely decisions on your new home's design elements can help move things along at a steady pace. Along with this, try to avoid making change orders and stick to the original design as much as you can.
Your Custom Home Builder
At Morgan Taylor Homes, we provide a team of experts ready to assist you with an efficient and quality building process for your new home. Our architects, builders, and designers will work together to help you create a realistic plan for your new home build. Having this plan in place will allow the build to start on the right track, minimizing delays and enabling you to move into your dream home as soon as possible.
Give us a call today to begin building your new home!
Most of the good things in life happen in your home. Game nights, family dinners, restful Sundays, holiday gatherings, and more. So it's crucial to ensure that you love the space in which you live. Building a custom home is the best way to accomplish this goal. But this can seem out of reach if …