How to Prepare for Your Design Center Meeting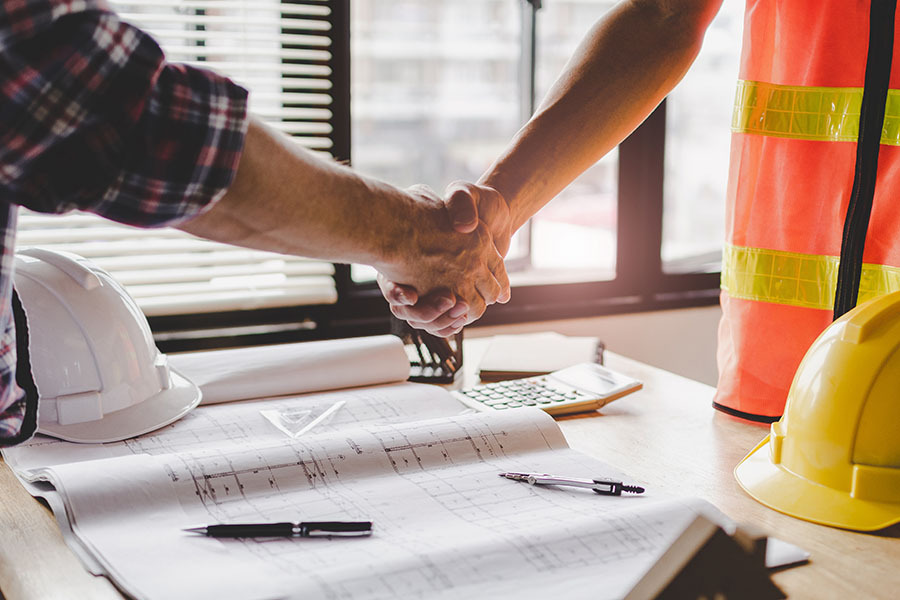 One of the most exciting aspects of building a custom home is getting to design it from the inside out. This part of the process is where your dream truly comes to life as you can tailor each element to make the house your home.
At your Design Center Meeting, you will meet with a professional designer to select the hardware, finishes, colors, and styles that will be included in your new home. This meeting typically takes place over the course of 3-4 hours, and in that time, you will need to make many choices.
It is a good idea to come to this meeting prepared, with some idea of your budget, style, etc. Below, we have listed a few tips for preparing to make the most of your time in the Design Center.
Budget
Before sitting down with one of our designers, it is particularly important that you know exactly what your budget is. New homes are priced with a standard package of finishes. The homeowner gets the opportunity to select upgrades from an array of options.
Each upgrade will have a different cost, typically working on pricing levels. These costs can quickly add up. Therefore it is good to know your budget before sitting down with the designer so that they can direct you to the options that help you stay within your price range. Many home buyers budget 5-12% of the home's base price for upgrades, more so if the goal is complete upgrades or custom.
Know Your Style
Because you are working with limited time in the Design Center, it is essential to make the most of each moment so that these choices get the time they deserve. It would be a shame to waste precious time deliberating on your overall style or color choices.
It is also a great idea to discuss style preferences with your partner ahead of time, so arguments or compromises do not take up your time. It is a valuable bonus to have photos or a Pinterest board to show the designer your style. This will give them a great visual of what you are hoping to achieve.
Bring a Wishlist
Come to the meeting with a wishlist in hand. This list should have a category for non-negotiable must-haves and a category for "would like to have." Having previously thought through these options will help you when tough decisions need to be made.
Suppose having upgraded bathroom lighting is a must-have, but a standalone tub is less critical. In this instance, referring to the list will make the decision easier if only one of these things is within the budget.
Prepare for the Future
In many cases, it is not realistic that every dream and desire is in the budget at the beginning of a build. But that does not mean you cannot get the home of your dreams. It just means that some elements may come later.
Suppose you know that eventually, you would like to install upgraded lighting or appliances. In that case, it is beneficial for you to upgrade for extra wiring and outlets now so that you can add those things later without many renovations. When in debate, we recommend that any upgrade involving demo should take priority.
Take Notes
Come to your meeting prepared to take notes. Bring notes in with any questions you have and write down every answer.
When pricing out different upgrade packages during your appointment, write down every scenario you dream up, especially the specifics with pricing. This way, you will know precisely what was discussed during the meeting when you are thinking through your choices later.
Enjoy Yourself
This stage of the home-building experience is the most exciting, with the exception of taking ownership of the keys! Be prepared to have fun and enjoy the process and allow yourself to take in the moment. This meeting truly is the moment where your dream home becomes a reality. Let yourself enjoy it!
At Morgan Taylor Homes, our Design Center is created to allow for full exploration of your options. Here you can see, touch, and find inspiration for every beautiful piece of your home. Our experienced design experts are ready to partner with you in designing your perfect home to reflect you and your family.
Most of the good things in life happen in your home. Game nights, family dinners, restful Sundays, holiday gatherings, and more. So it's crucial to ensure that you love the space in which you live. Building a custom home is the best way to accomplish this goal. But this can seem out of reach if …