Your Guide to Driveways: Alternative to Concrete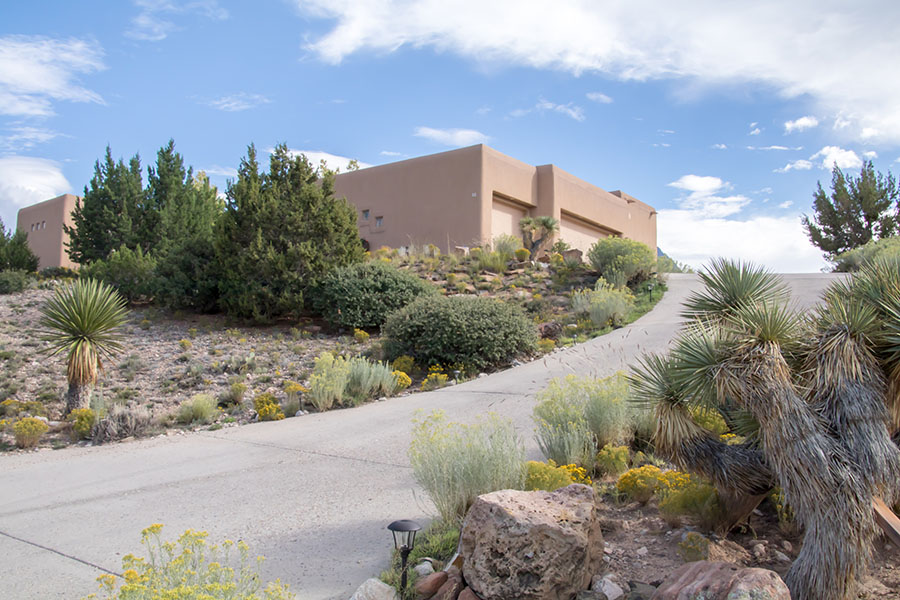 If you have ever built your own home or made extensive renovations to an existing home, then you know there are hundreds if not thousands of choices to make and options to consider. It is honestly one of the primary reasons that homeowners turn away from new construction. But it can also be one of the primary draws toward building a new home from the ground up. If you are a homeowner that wants influence and control over every aspect of your home, you know this. Likewise, if you are a person who wants to live as environmentally conscious as possible and are looking to build a green home, then having control over your choices and the ability to consider alternatives is your sweet spot for home building.
Did you know that you are not tied to using outdated, short-life, bad-for-the-environment concrete for your driveway? Similar to how the public is finally seeking alternatives to using an abundance of plastic waste, builders are finding new ways to use eco-friendly building materials for driveways and private roads.
Finding an alternative composite material is not only better for the environment, but in many cases, makes a smaller dent in your wallet as well. Let's take a look at some available options.
Bolstered Concrete
Concrete is composed of materials combined together with cement paste that hardens over time. The most commonly used materials are gravel and sand. Though these are not necessarily bad for the environment, the key to concrete is in the cement, which emits large amounts of carbon dioxide. In many cases, calcium chloride is also necessary for the drying process and can have a negative effect on nearby plant life and water sources. If concrete is your best option, there are alternatives that displace the amount of cement needed and therefore make your product more eco-friendly.
For instance, you can incorporate alternative materials such as fly ash made from burning coal, blast furnace slag produced from placing iron slag into water, steel dust, or silica fumes from silicon dioxide, which is a more eco-friendly product. Using any of these alternatives in place of cement makes your product less permeable, more durable, budget-friendly, and environmentally conscious.
Recycled Materials
If you'd like to ditch concrete altogether, you have options for that as well. One such creative alternative is by using hemp plants. Now, using hemp for a driveway may seem far-fetched, but it is actually a construction material used for centuries, even back to the founding fathers. Hemp has strong fibers and, when combined with lime, creates a structure very similar to concrete. It is also environmentally friendly because it's growing and harvesting seasons are very short.
If you live in a more remote area, you know that gravel roads or dirt roads are an environmental and budget-friendly alternative to concrete or asphalt roads and driveways. The benefit is that these materials can be easily recycled. The biggest concern with these materials, though, is that loose materials and dust on gravel and dirt have the propensity to travel, creating a scenario where you must bring in and replace materials quite often or use dust control solutions for a dust-free driveway. Additionally, when using gravel for a driveway, it may not seem sturdy enough to carry the load support of vehicles, and materials may end up spread all over your yard in an unsightly manner.
Geocell Pavers
One addition to the driveway floor alternative game in recent years is the highlight of geocell construction. Geocell is not a driveway material in itself, but it is an alternative way to structure a road or driveway so that it becomes much more sustainable and requires less upkeep. This can be your solution to the drawbacks of using gravel, dirt, or other environmentally-friendly materials that are difficult to keep contained.
Geocell pavers are an expandable grid made of high-density polymer material. These pavers hold materials in place and can be used for soil stabilization as well as weight distribution due to their high tensile strength. Geocell grids are ecologically safe and allow water to permeate the soil, making them very environmentally friendly. It is quick and easy to install and can be purchased by square foot. Using geocell is one of the best ways for homeowners to have a beautiful yard that is lasting and environmentally conscious.
Morgan Taylor Homes and Alternative Materials
At Morgan Taylor Homes, we pride ourselves on building homeowners the homes of their dreams. Therefore, if your dream is to have an environmentally-friendly home using alternative materials, we are happy to partner with you.
To discuss your dreams with a team member, call us today!
Most of the good things in life happen in your home. Game nights, family dinners, restful Sundays, holiday gatherings, and more. So it's crucial to ensure that you love the space in which you live. Building a custom home is the best way to accomplish this goal. But this can seem out of reach if …