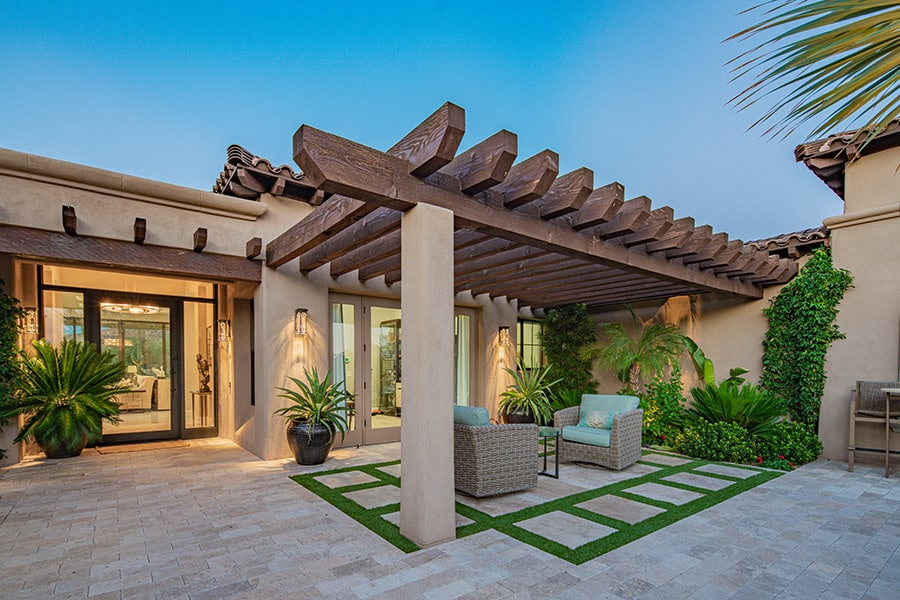 Looking for the best custom home builder in Arizona? Take a brief look at what we can offer you at Morgan Taylor Homes and how we differ from other Arizona Home Builders. 
About Morgan Taylor Homes
At Morgan Taylor Homes we know what Arizona buyers are looking for in a new construction home. As the largest custom home builder in the Phoenix area, we have been making waves in the Arizona semi-custom and custom home market since 2007. Our focus is on providing an exemplary home buying experience and building high-quality homes throughout Arizona and beyond. 
We understand that you have many options when it comes to building a new home, which is why we have put together the following information to assist you as you begin your homebuying journey.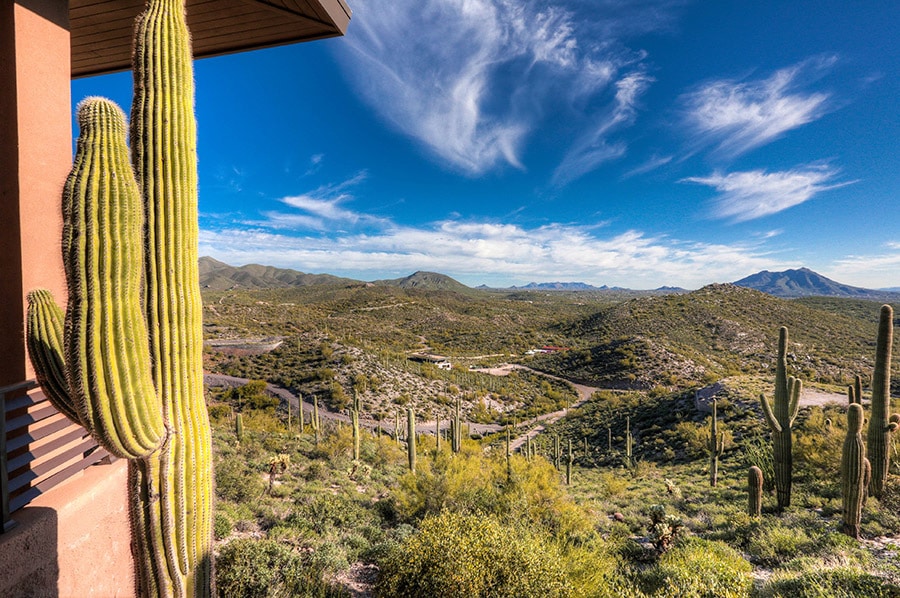 The Difference Between Production, Semi-Custom, and Custom Homes:
Most home builders either fit into the category of being a production, semi-custom, or custom home builder. At Morgan Taylor Homes we specialize in semi-custom and custom homes.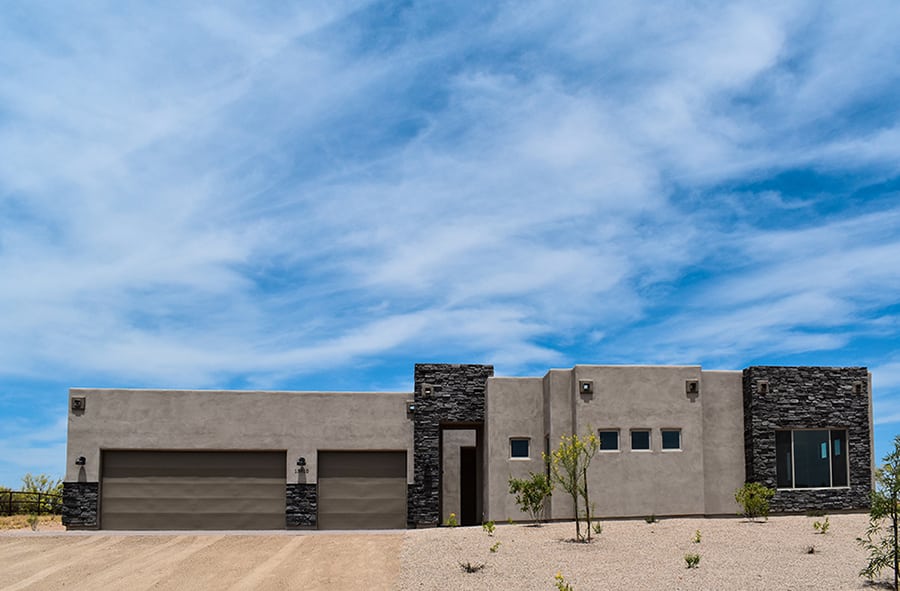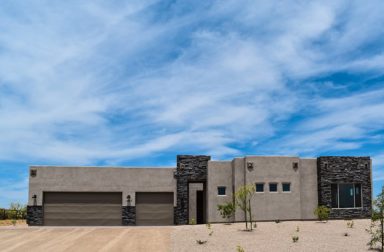 Production Home Builders:

A production builder has a set number of house plans they use repeatedly. These homes are typically built in a master-planned community setting with smaller yards and homeowner associations. A production builder is also unlikely to allow any significant modifications to their plans and will only provide a small range of options for the homebuyer. Interior finish selections are generally pretty limited with only a few packages available to choose from.

Semi-custom Home Builders:

Semi-Custom home builders have an existing library of home plans, but will allow the homebuyer more flexibility in modifying the plans to their tastes and lifestyle. You are also allowed more freedom in the location of the home as semi-custom homes can be

built on your lot

or

on the builder's lot

. They are usually not part of master-planned communities like production homes and are constructed on larger lots. Depending on your preferences you can build this type of home in a lot with or without a homeowner's association. The selections for interior finishes are much more varied than production homes and you can colorize the exterior of your home.

Custom Home Builders:

If you are looking to build your dream home to your exact specifications, then you are more than likely looking for a custom builder. These properties are usually going to be luxury homes with every detail having been curated to the homebuyer's exact tastes and needs. Custom homes have the most involved

building process

of any new construction property. You should expect to work closely with architects, designers, and engineers when you build a custom home. The interior and exterior finish selections will be as limitless as your budget and vision allow, but overall you can expect premium materials throughout and a unique home design.
How to Choose the Right Home Builder:
As you have most likely noticed, there are many Arizona home builders to choose from. However, selecting the right home builder for your needs, lifestyle, and budget is easier said than done. According to the National Association of Home Builders, here are a few of the things you should consider when choosing a builder:
Determine the type of home you want between custom, semi-custom, or production.

Research builders within your chosen category and make sure your priorities in a home are aligned. This usually means that the builder is constructing within your desired location and budget. 

Take a good look at their floor plan selections and how they fit with your lifestyle.

Drive through the communities and areas in which those home builders operate.

Stop and talk to homeowners who can share their experiences.

Make sure they have a timeline of when key projects will be completed.
Once you have narrowed down your list of home builders based on your specific criteria, it is highly recommended that you take the time to interview each potential builder. This is a major decision that will directly impact more than just your home-building journey. We suggest taking a deeper and more thorough look at the builder's overall reputation, build quality, and dedication to the buyer experience.
Why Choose Morgan Taylor Homes as Your Custom Home Builder?
If you have ultimately decided to build a custom home, then you have definitely come to the right place! When you build a custom home with us, you are instantly elevated into our Tailored by Morgan Taylor Homes division. The following are just some of the reasons why a Tailored home is the best choice for your new custom home.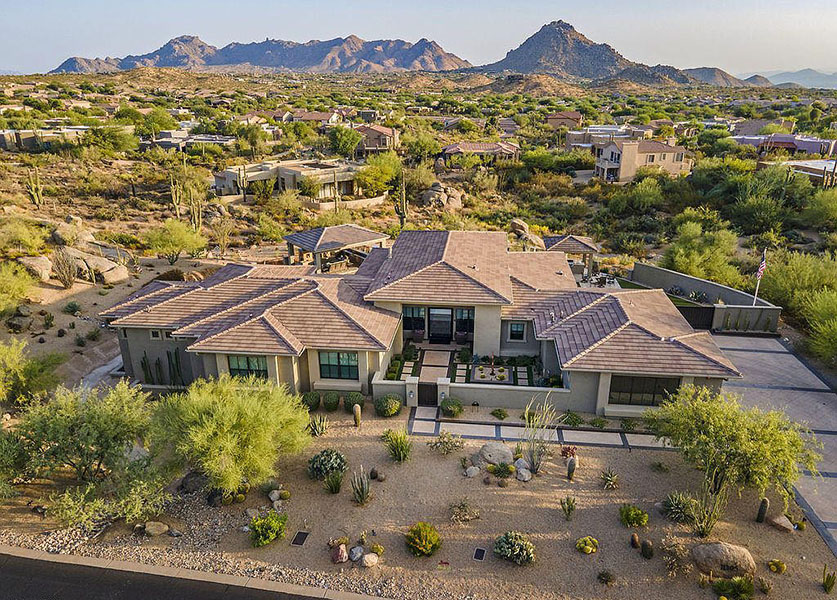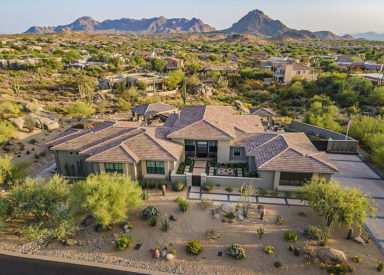 Every Tailored homebuyer has a dedicated and experienced team of professionals guiding them throughout the process. Unlike many other custom home builders, your Tailored team is all under one roof so there is no need to keep track or source your own subcontractors and materials. You will work with your own architect, project manager, and designer to ensure your vision turns into reality. 

A Tailored home is also a great value! Thanks to the great relationships we have fostered with our vendors, we are able to pass on our volume savings to you. That means you can rest assured that you are not paying the exorbitant premium that often comes with building a custom home. 

A good value does not mean you should sacrifice quality. Our standards are

anything but

standard. Our Tailored homes come standard with premium finishes and deluxe selections that are well above industry standards. This includes, but is not limited to, concrete pavers, stainless steel built-in kitchen appliance packages, deluxe stainless and steel plumbing fixtures. Our partnered vendors, brands, and subcontractors are highly reputable and respected. Some of our featured brands and partners include

Bedrosians

,

Delta Plumbing

,

Arizona Tile

, and

GE Cafe

. 

We can build your custom home just about anywhere in Arizona, including Phoenix, Scottsdale, Paradise Valley, Cave Creek, Sedona, and

many other locations

!
Again, those are just a few of the reasons why Morgan Taylor Homes is the custom home builder for you! For further informational reading, we invite you to explore the rest of our blog and website. If you would like to get started on your dream home right away, give us a call at 480-626-1555. 
This blog was revised 03.09.2021
Most of the good things in life happen in your home. Game nights, family dinners, restful Sundays, holiday gatherings, and more. So it's crucial to ensure that you love the space in which you live. Building a custom home is the best way to accomplish this goal. But this can seem out of reach if …