Custom vs Semi-Custom Homes: Which Build is Best for You?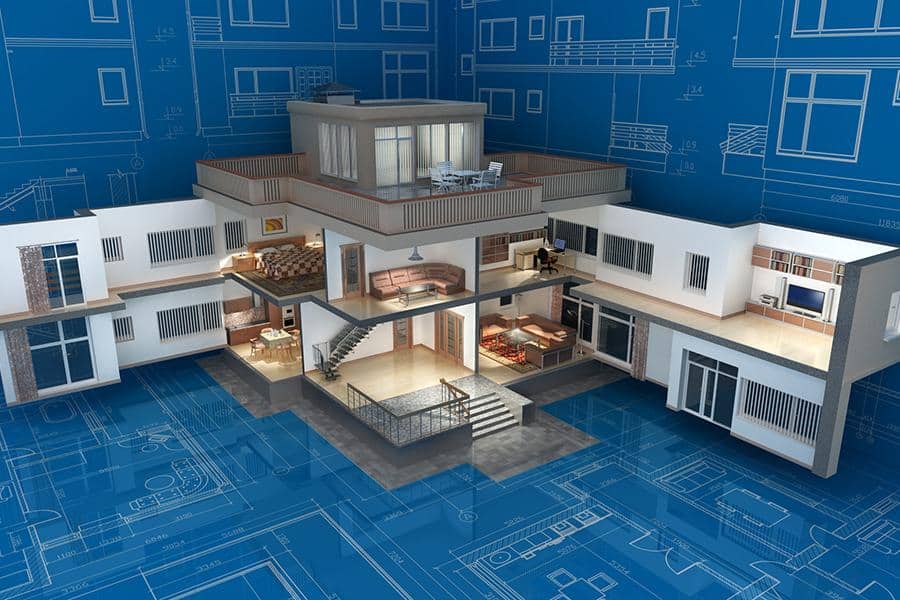 If you are considering building a new home, it is helpful to understand your options when it comes to the building process. This knowledge will assist you in determining which approach is best suited to your needs.
In this article, we will look at the many benefits of both custom and semi-custom homes. Custom home design gives you greater flexibility when determining the details of your home construction and design. Semi-custom design gives you the ease of working from a templated approach while still making your home unique to you.
Each process has its benefits, which can help you determine the best home building experience for you.
Custom Built Home
A custom-built home approach gives you the ability to be involved in every step of the process. You will be responsible for choices regarding building materials, lighting fixtures, and even seemingly small details like doorknob and light switch colors.
While this level of design lends itself to a lot of flexibility, it can be a bit more involved as you are responsible for determining the details of the house. Still, it is advantageous for those who want to see their dream become a reality.
You will have the ability to work with a team of architects, custom home builders, and interior design team to assist you with all of the decisions. This team of experts will advise you throughout the process, helping you have peace of mind.
It is essential to be aware that custom home builds can sometimes be thrown off track or delayed due to missed deadlines or surprises in the construction. They can also be more expensive, depending on how customized every detail is from the ground up. If your dream is to build a custom home and have the patience to make this design a reality, you won't be disappointed.
Pros
Build your dream home
Control over all details
Unique home built for you
Completely involved in the process
Cons
Can take longer to build
Too many decisions for some people
Can be more expensive
Semi-Custom Built Home
Semi custom-built homes are the middle ground between custom homes and pre-designed or 'spec homes'. They are not homes to match others on the block, but they come with a templated home plan approach. This type of house design is excellent for anyone who does not want to detail every aspect of their home.
The approach involves working with a builder who has pre-existing floor plans built. This approach comes with selecting the desired floor plan and making additions or adjustments at an extra cost. Depending on the builder, you can customize interior finishes and fixtures and exterior colors and materials.
Though easier to plan and manage, semi custom-built homes remove the ability to have complete control over your home build. Your floor plan is limited to a design already drawn up by your builder, and your choices on materials can be limited. Semi-custom builds are perfect for those not sure of their exact vision and don't want the stress of handling the entire building process from start to finish.
Pros
Usually operates on a faster time table
More cost-efficient
Fewer decisions to manage
Less likelihood of mistakes or delays
Can still have options regarding some design and details
Cons
Fewer options regarding materials
May see a loss in quality or usability
May experience some budget restraints
Determining Your Build
Both custom and semi-custom builds offer significant advantages. A semi-custom build may be right for you if you are looking for a quick and easy build that's cost-effective and reflects your character and personal style. If you want to be more involved in determining details such as how your stairs and railings match or your AC vents' placement, a custom build might be right for you.
Whichever you choose, Morgan Taylor Homes is here to guide you through the process. Give us a call at 480-626-1555, and we will get started helping you craft your dream home!
Most of the good things in life happen in your home. Game nights, family dinners, restful Sundays, holiday gatherings, and more. So it's crucial to ensure that you love the space in which you live. Building a custom home is the best way to accomplish this goal. But this can seem out of reach if …