How to Choose a Home Builder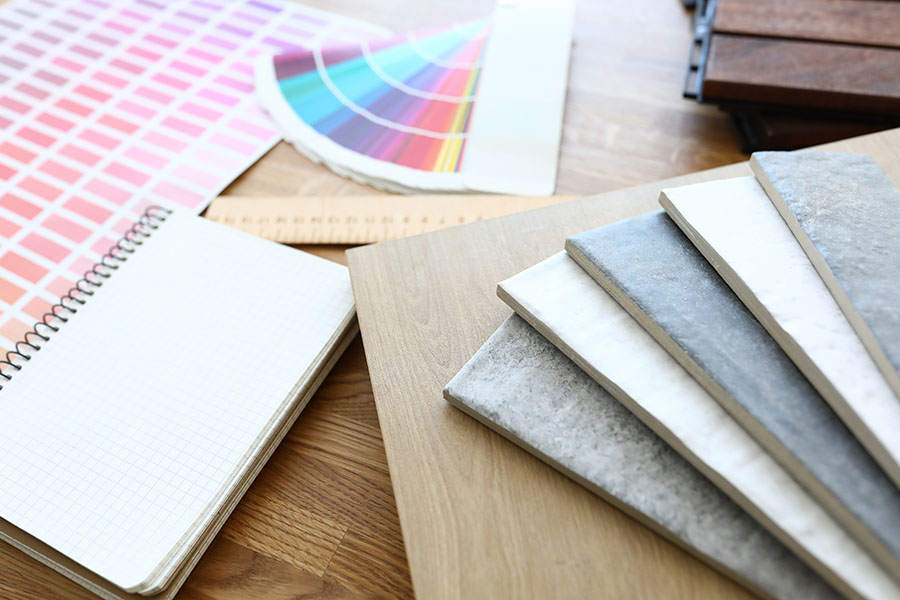 Now that you have decided to build a custom home, the most important step in the whole building process is to choose a builder. Many believe that this step comes after finding land or designing a dream home. But finding a good builder means finding a partner that will help you secure both: the land and the home designer.
At Morgan Taylor Homes, we have a full team of experienced professionals ready to help with every step of building a new home. From finding the perfect lot and designing your home to handing over the keys to your dream home, we are prepared for it all.
When asking yourself "What makes a good home builder?", there are many different factors and questions you should consider when evaluating a home builder. It is easy to become overwhelmed with the plethora of options available when conducting an online search for a home builder. Therefore, we have put together a short guide on some key factors to help you decide how to find a builder for a custom home.
Reputation
When finding a custom home builder, it is essential to seek out recommendations from satisfied customers and local home buyers in your area. Most real estate agents will have a list of builders and reputable companies that meet your specialized price range at their disposal. You may also ask family and friends or take notes from new neighborhoods and builders from roadside advertisements.
Once you have found a few companies to review, it is a great idea to complete a search online. This will allow you to see testimonies from people who have worked with or bought a home from the builder.
It is always important to keep in mind that not all reviews may be positive. Still, this search will always give you an excellent overview of what to expect from each builder. It may also help to weed out options before taking too much time and effort on your part.
Driving through various builder neighborhoods on a day when homeowners will be home is also a great way to ask questions. You can get honest feedback about their experiences working with specific custom builders and team members.
Morgan Taylor Homes loves to hear from our past partnerships and welcomes feedback on our work! We also have an extensive offering of reviews available to future partners.
Quality
There is no doubt that when choosing a home builder, your utmost priority is choosing a brand that provides high-quality service and materials. Whether a builder works primarily with custom or spec homes, you want to ensure that the building materials used in projects are appropriate for sustainability, geography, and your area's climate.
Contacting a builder and asking about their partnerships with providers of lumber, tile, stonework, etc., is a great way to ensure that you will be purchasing a quality built home. If you have questions or concerns about the materials used, your builder should be able to explain and justify the options that they offer.
Touring a model home gives excellent insight into what type of finished product a builder puts forth and allows you to see their work in person and meet representatives.
Morgan Taylor Homes has a vast inventory of past constructed homes for your viewing. We also have a Design Studio that allows you to see and touch all the elements to choose from to bring your vision to life. Homes built by Morgan Taylor Homes are quality assured, with a warranty to prove it.
Communication
An easily overlooked aspect of selecting a home builder is communication during the building process. Many home buyers find themselves excited to sign a contract without first meeting true representatives or the build manager. Building a home can be a lengthy process, and you want to ensure that you will remain informed every step of the way.
At Morgan Taylor Homes, we desire to offer you an all-around quality service and experience, in addition to a quality home. We focus on being completely transparent about pricing and availability and work diligently to answer questions with helpful and timely responses. We encourage home buyers to ask questions and are available to provide answers in order to work with you to bring your dream home to fruition.
When choosing a home builder, we know it is a crucial and detailed decision. Morgan Taylor Homes takes pride in working diligently to have an upstanding reputation. We strive to be the best home builder by offering quality products and services and having open communication with our clients.
Most of the good things in life happen in your home. Game nights, family dinners, restful Sundays, holiday gatherings, and more. So it's crucial to ensure that you love the space in which you live. Building a custom home is the best way to accomplish this goal. But this can seem out of reach if …