Should I Buy a House During the Coronavirus Pandemic?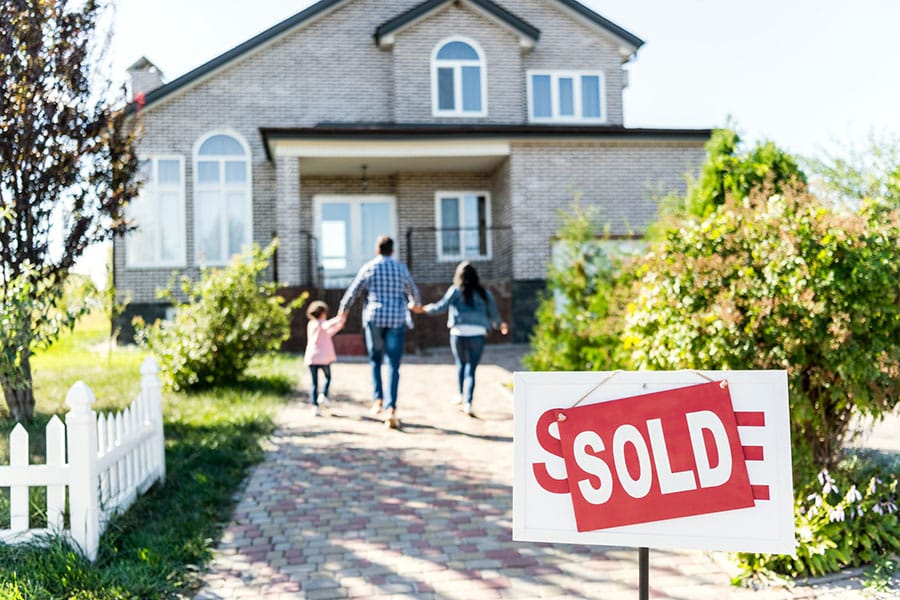 The COVID-19 pandemic drastically changed our lives and how we operate, both day to day and in planning for the future. Most of us have experienced a stay at home order or quarantine throughout the year. However, in the midst of this, life events still dictate that we continue moving forward.
Buying and selling homes are some of life's financial milestones that continue amidst the pandemic. Despite the current state of things, the process can be beneficial for both buyer and seller. However, if you are looking to purchase a home, there are a few things you should take into account.
Personal financial situation, current real estate trends, and how the process has changed due to COVID-19 are the main points discussed in this article. Were you shopping for a new home before the coronavirus pandemic hit, or are you now in the market because of the life changes it has brought? Considering these factors will help you determine if now is the time for you to purchase a new home.
Personal Situation: Finances & Job Security
Your finances and job security can have a massive impact on whether you are ready to purchase a house. This statement can be true even outside of the pandemic. However, it is crucial to consider your current industry and how secure it seems to be due to the novel coronavirus.
Have you set aside enough in the way of savings to make a down payment? Is your industry projected to maintain or grow despite the pandemic?
It would be best if you took care not to overextend yourself. Remember that there are several expenses involved with a home, including insurance, maintenance, and taxes. Although you may not want to miss out on some of the current deals surrounding home sales, you want to make sure you prepare for the commitment of purchasing a new home.
However, there are certain benefits to purchasing during the coronavirus pandemic if you are in the position to cover the costs involved with a new home. With many now working and schooling from home, the ability to move into a new place could significantly increase the quality of life for you and your loved ones. Aside from that, there are financial benefits as well.
Real Estate Trends
While considering purchasing a new home during the pandemic, it's essential to take a look at the local housing market.
Mortgage Rates
Although there may not be a large dip in the home prices themselves, interest rates for home buyers have continuously reached record lows since the start of the pandemic. These new rates provide an excellent incentive for homebuyers who are shopping the current market.
The rate for a 30-year fixed mortgage has seen an average of 3.54% over the past year. The end of October 2020 saw a dip of 0.45% lower than the last year's average, falling to 3.01%. These current low rates can help home buyers save hundreds of dollars each month.
If you would like to find out what rate you qualify for, this free resource can determine your potential rates. It is easy to use without affecting your credit. Taking the time to compare rates is essential to finding the best deal for you.
Lending Requirements
It is worth noting that lenders seem to be tightening their processes. In some cases, there is an increase in minimum credit score requirements to 700 or greater. The required down payment may also show an increase, from 10% to 20%. These requirements can depend on the type of home loan, and there are several mortgage options for buyers.
Consider a New Build
Home listings have been more scarce, as the demand for people looking to buy homes outweighs the market for people looking to sell. The scarcity of homes for resale should encourage home buyers to consider building a new home rather than purchasing from previous homeowners.
A new build would allow for greater customization and the ability to tailor your home to your needs, whether consistent with life before the pandemic or updated to reflect the changes this year has brought.
How COVID-19 Has Affected the Buying Process
The process of physically shopping around and buying a home has changed in many ways. Many people will prefer to do the majority of their "looking" for a home online. Open houses and opportunities to view homes with real estate agents have become limited. Social distancing dictates how many people can view homes at the same time.
Many people are utilizing 3D home tours due to the fear both home buyers and sellers have had regarding the pandemic. These virtual tours allow those interested in purchasing a new home to determine whether they would like to purchase. Buying a home without first viewing it in person is something that we will continue to see more of during the coronavirus pandemic. This fact makes the ability to have 3D home tours essential.
Depending on your area, be prepared for potential delays in the home buying process due to local closures from government shutdowns. The impact of COVID-19 continues to ebb and flow, remaining unpredictable.
Buying a House During the Coronavirus Pandemic
Amid the uncertainty, it is natural to hesitate in making forward steps towards essential life milestones. The Morgan Taylor Homes team consists of expert real estate agents, engineers, and construction professionals. We are here to help you through the process of achieving the milestone of buying your new home during the coronavirus pandemic. Whether you are looking for a move-in ready or custom home, contact us at 480.626.1555, and we will help you find the home of your dreams!
Most of the good things in life happen in your home. Game nights, family dinners, restful Sundays, holiday gatherings, and more. So it's crucial to ensure that you love the space in which you live. Building a custom home is the best way to accomplish this goal. But this can seem out of reach if …