5 Types of Home Loans: Mortgage Options for Homebuyers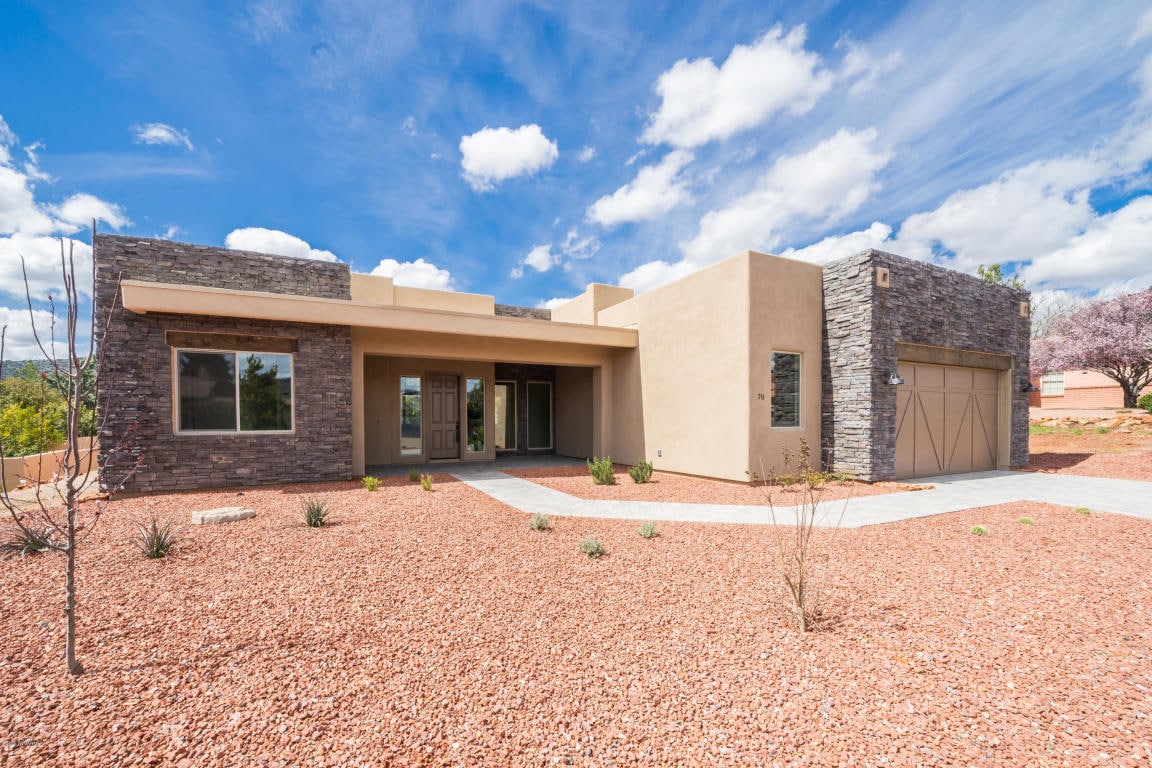 Getting the opportunity to buy a home is a dream come true for many. Not only does it allow you to own a valuable asset, it gives you the opportunity to enjoy your preferred lifestyle–  eliminating the worry that comes with picky landlords or the hassle of dealing with large, corporately owned housing communities.
While the benefits of owning your own property can be a separate article in and of itself, there is one major hang-up that keeps prospective owners in the cycle of renting and moving: financing.
Getting financing on your home can be a tedious and confusing process with each loan bringing its own complexities.
As custom, semi-custom, and spec home builders, we understand just how important it is to find the right financing; both for your present ability to afford a home and your long-term ability to maintain payments.
That's why we have compiled a quick overview on the 6 most popular loan types that will hopefully save you some hassle and decide which loan will be right for you.
Conventional/Construction Loans
When applying for a mortgage, there are two main categories of loan to consider– conventional/construction loans and government loans.
The most common type of loan that will cross your path are conventional loans. These are loans which are not insured by the federal government, but by private mortgage insurance companies.
These mortgage loans are not bound by the government and they require you to pay private mortgage insurance when the equity paid into your property is under 20%. This protects the lender in case you default on your loan.
For individuals who are not able to put at least 20% down on their home, these additional fees might be the deciding factor against choosing a conventional loan. However if you are able to afford the initial down payment, there are two main types of conventional loan available.
Fixed rate
In this type of loan, the interest rate remains the same through the loans entire life. This has both positive and negative aspects for homeowners.
The main benefit to a fixed-rate mortgage is that homeowners can more accurately budget their monthly expenses without any shock of the interest rate going up. The downside of this stability is that lenders will often charge a higher interest rate on this type of loan overall.
Prospective home buyers will commonly opt for a fixed-rate mortgage when interest rates are low, or, when they are planning to stay in their home for over 10 years.
Adjustable rate
Adjustable Rate Mortgages (ARMs) are another type of conventional loan in which the interest rate regularly adjusts after certain intervals of time. Because of the financial risk involved with this type of loan, interest rates during the initial period of stability are commonly lower than fixed-rate loans of the same amount.
For most ARMs, rates will reset themselves after a certain period of time. After this period of time, the fixed-rate probationary period has elapsed. This is where fixed rate loans can get a little more complicated as the terms of this initial period will vary depending on your lender.
Generally speaking, ARMs are advised for individuals who are not planning on staying in their home for more than 7-10 years. This time-frame will allow for individuals to take advantage of the lower initial interest rates of their loan while selling the property before rates adjust to a higher bracket.
Construction Loans
This loan is the most relevant to Morgan Taylor Homes- the construction loan. This is the loan our Build On Your Lot homes require. A construction loan, also sometimes known as a self-build loan, is a short-term loan used to help finance the building of custom homes and real estate projects. The way this loan essentially works is the builder or home buyer takes out a construction loan to cover the costs of building before comprehensive funding is obtained. The lender will pay out the money in stages instead of all at once. These are short-term loans that usually last for about a year. The borrower of this loan might be required to pay this loan off completely before the end of construction.
While construction loans are oftentimes crucial to those that dream of building a home, one of the biggest downfalls of construction loans is the high interest rates. Many lenders also require a 20% minimum down payment and some even higher than that. Those with a limited credit history might have trouble getting approved for these types of loans.
Government Loans
The next loan category is called government loans. There are loans which are insured and backed by the federal government. Because of this, government loans are considerably more forgiving to individuals who have limited financial resources for an upfront payment or have a less than ideal credit score. Unfortunately, some types of mortgages in this category have a number of costly disadvantages as well, such as mandated mortgage insurance on the life of the loan.
While several options exist, the most common are FHA, VA, and USDA loans– all explained below.
FHA Loans
By far the most common type of government loan is an FHA loan. This loan type allows for individuals with an inability to put a large percentage down or with a low credit score to still realistically gain financing on their home. Unfortunately, FHA loans have several drawbacks such as:
Not all sellers or communities accept FHA loans
Because the loan is processed by the government, they take longer to approve
Mortgage insurance is required the duration of the loan, adding overall to your monthly payment
VA Loans
Backed by the Department of Veteran Affairs, VA loans come with several perks, but only if you qualify. The main benefits to this loan type is that it does not require a down payment, minimum credit score, private mortgage insurance, or a cap on the amount of money you are allowed to borrow.
The qualifications are as follows:
90 consecutive days of active service in wartime
181 consecutive days of active service in peacetime
You are currently in active duty military
You have been honorably discharged
You are a veteran
USDA Loans
This final loan type comes as a surprise to some- as it is backed by the same USDA that regulates food products. These loans help individuals looking to move into qualified, rural, areas, but do not have the upfront funds to do so.
The main purpose of this loan is to help low to middle-income families experience the benefit of homeownership in an affordable manner, so long as location and financial eligibility requirements are met.
To learn more about location eligibility requirements, check out the USDA's eligibility page.
Homes Built For Everyone
Securing financing is one of the earliest steps in building your home. With our unique and streamlined build process, you will know early on exactly how much you need to finance, taking the guesswork out of your financing needs.
If you have any questions about financing, please reach out to your Morgan Taylor Homes representative and they will put you in touch with one of our excellent preferred lenders.
Most of the good things in life happen in your home. Game nights, family dinners, restful Sundays, holiday gatherings, and more. So it's crucial to ensure that you love the space in which you live. Building a custom home is the best way to accomplish this goal. But this can seem out of reach if …