Custom Home Warranty: Are Home Warranties Worth It?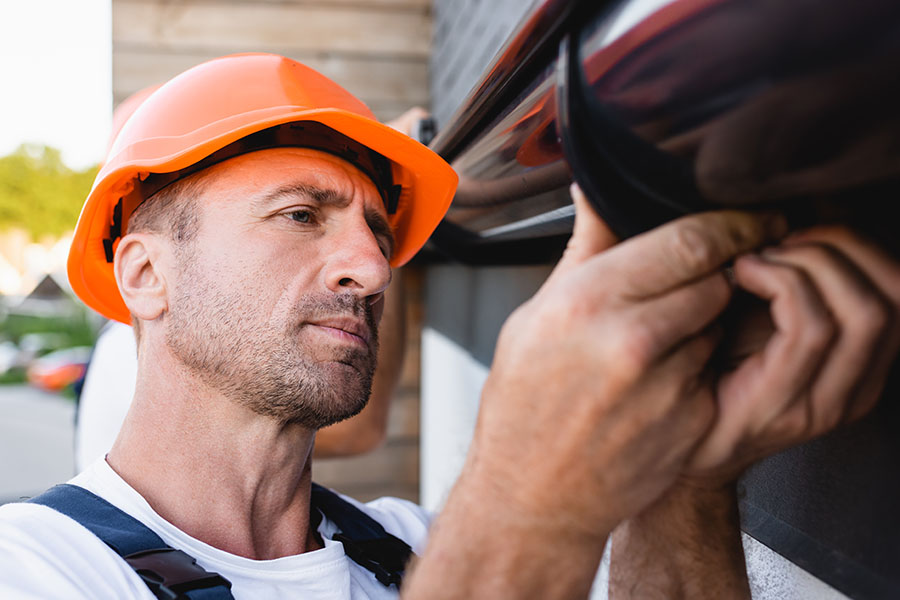 What is a Home Warranty?
A Home or House Warranty is a service contract agreement that covers the expense of repair or replacement of various home structure elements and major appliances. These repairs may be due to sudden failure, faulty and incomplete construction, or wear and tear over a specified amount of time. A Home Warranty is separate from an insurance policy and does not cover damage that is covered under homeowners insurance.
For instance, appliances that are damaged due to flooding by a pipe burst or natural disaster are covered under homeowners insurance. An appliance that suddenly stops working due to a faulty wire, short circuit, wear over time (while under the warranty period), or the like would be covered under a home warranty.
Warranties are available in various increments, typically in 1, 2, 3, 5, and 10 year options with each carrying varied covered items at different costs. For example, coverage for a fault in paint is typically only available in the first year. Also, the cost of coverage for an appliance for 10 years is more expensive than coverage for 5, as the likelihood of need for repair increases as the years increase.
What is Covered Under a Home Warranty?
Every home warranty is different therefore it is important to do your research in order to find the home warranty company that best suits you and your needs. Most warranties cover home structure and major appliances such as plumbing and electrical systems, water heaters, and kitchen appliances.
Many companies will also offer more extensive plans that cover heating and cooling systems, washers and dryers, pools and spas, roof leaks, and more. The amount of coverage you receive is up to you and the type of plan that you desire to purchase.
For custom built homes, it is often included in a home warranty that cosmetic faults are covered under the initial warranty, these may include:
Tile
Cabinets or Counters
Paint
Siding or Brick
Windows or Doors
Framing
Home warranties are not only available for new builds but are available for any real estate purchase. In many cases, home sellers will include 12 months of warranty in the selling price with the option to extend at cost to the buyer after the first year.
Different Types of Warranties
Home Builder Warranty
When building a production, semi-custom, or custom home an initial warranty is typically included in the sale of the home. The builder may back the warranty themselves or purchase from a third party that handles and covers the claims. In cases where an FHA (Federal Housing Administration) or VA (Veterans Affairs) loan is used, it is required that a builder use a third party warranty as a fair protection for the home buyer. In either case, the builder is responsible for the cost of any repairs or replacements during the contract term.
Private Home Builder Warranty
When buying a home warranty from a private company, home owners shoulder the cost of the warranty, but not the full cost of the repair. Most typical coverage plans cost between $25-$50 a month and require a service call fee of $75. Like any type of insurance, the benefits of a warranty may not be used each year but one costly repair can make those monthly payments and a small service fee worthwhile.
It is possible to carry both types of coverage at the same time. If a home builder warranty is limited and does not cover the amount of time, or extend to all appliances you would like covered, you may wish to purchase an extended private home builder warranty. This coverage may cover appliances outside of your home builder warranty. For this reason, it is very important to be familiar with the exact coverage that is available through your home builder.
How to Make a Claim
Each warranty company has their own method of filing a claim but the most important key to remember when filing any claim is documentation. When moving into a home, it is wise to make an initial note of any damage or wear and tear. If your warranty company utilizes phone correspondence it is also advisable to make note of any correspondence and actions taken.
If anything is found that needs repair, a claim should be filed immediately in writing with the warranty company or builder. Letting too much time pass before filing may void your warranty or cause further damage that may be more difficult to repair, causing you more stress and difficulty.
In any case, when an appliance breaks and you file a claim, the warranty company will send a representative for a home inspection to assess the claim. The issue may then be fixed or submitted for replacement. It is important to rely on the direction from the warranty company as to how to go about fixing an issue. Unless instructed, do not hire for the repair yourself and expect reimbursement as these claims are not often accepted.
When looking for a home warranty company it is important to research the type of customer service and response that each company is known for. For instance, a high-quality warranty company may have nighttime weekend repair available, but a smaller or cheaper company may not have weekend availability.
What If I Don't Purchase a Warranty?
While some level of home insurance is often legally required when owning a home, home warranties are not. Therefore you may opt-out after an initial warranty term expires. In this case, it is important to have available emergency funds or credit cards on hand, as most homes require some repair and replacement over their lifetime.
It may be the case that most of your appliances are under manufacturer's warranty and therefore, you only need basic level warranty coverage. Or you may intend to purchase coverage after the manufacturer's warranty times out. In this case, it is important to keep track of what kind of coverage you do currently have and the dates when you might need to consider purchasing additional coverage.
For peace of mind, it is always advisable to have some level of Home Warranty Coverage in addition to home insurance. Homeownership is extremely rewarding and having accurate home warranty coverage is absolutely worth it to assure that your home remains a worthy investment.
Morgan Taylor Homes Warranty
At Morgan Taylor Homes we pride ourselves on being transparent, professional, and providing you a high-quality new home throughout the building process and beyond. That is why we offer our home buyers an extensive and thorough one year warranty on every home we build.
If you are already a Morgan Taylor Homeowner, we have a team of Warranty Representatives available to answer questions and handle claims in a quick and efficient manner. Warranty claims can be filed online in your own Dwelling Live portal or through filling out our service request form.
If you have not yet built your dream home and are looking for a semi-custom or custom home builder that offers a great home warranty to guarantee your peace of mind, contact Morgan Taylor Homes today to discuss your future home!
Most of the good things in life happen in your home. Game nights, family dinners, restful Sundays, holiday gatherings, and more. So it's crucial to ensure that you love the space in which you live. Building a custom home is the best way to accomplish this goal. But this can seem out of reach if …