Custom Homes Pros and Cons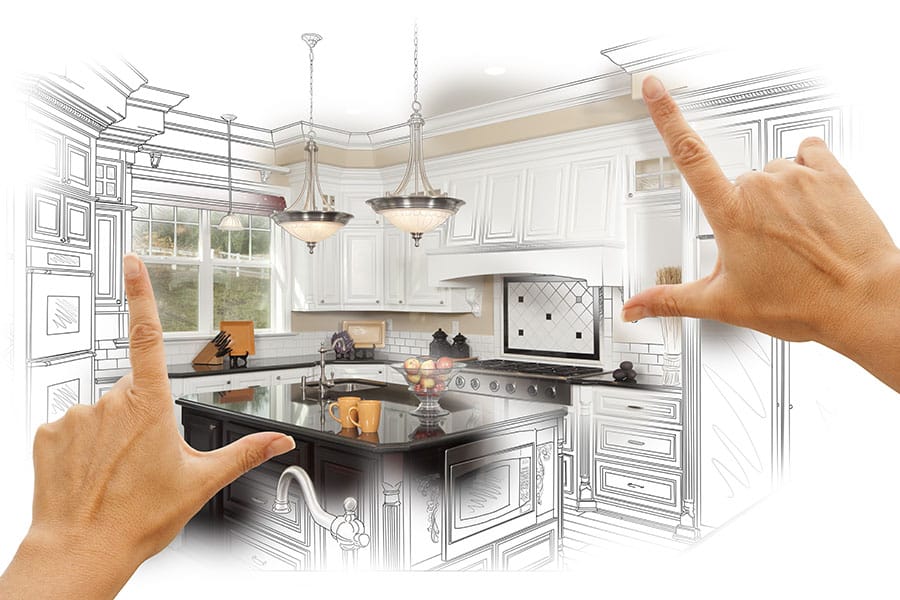 Purchasing a new home can be an exciting life milestone, whether you are a first time or an experienced homebuyer. The most significant factor in your decision to build your dream house should be which custom builders you choose to partner with you to achieve your dream home.
This article will serve as a guide to help you decide whether building a custom home is the right choice for you, rather than purchasing a spec or existing house.
The Pros of a Custom Build
There are several benefits to pursuing a custom home build:
Choose Your Location
Before you begin building your home, you must determine where you would like it to be located. The great news is that you are not tied to a specific location for your new home. You are only limited by your budget and what land is available in your chosen area. Whether you choose to live in the middle of a city or on an acre in the outskirts, your options are significantly increased.
If you don't already have land of your own, our dedicated real estate agents will do their best to help you find the perfect location for your dream home. We can help you consider aspects that might affect your desired location, such as topography, the direction the plot faces, and zoning.
Create a Home Unique to You
Tailored by Morgan Taylor Homes is our newest division that we purposefully established to take custom home building to the next level by providing you with an elevated custom home building experience. We have an in-house team of professionals ready to assist you with your Tailored home from finding land all the way to moving in.
You have the freedom to choose every detail and design element of your home, beyond just the paint and the flooring. You are involved in the home construction's entirety. By choosing to build a Tailored Custom Home, you will have the opportunity to work with our in-house architect to assist you with creating your floor plan. This process ensures your home is unique to you and your family.
Our interior designer is available to help you determine the multiple design elements that make up your home. This includes choosing the overall aesthetic, as well as the individual elements like hardware and fixtures. You will be guided through the process to ensure your vision for your home design is achieved.
However, if having so much involvement in your build seems like more than you are looking for, consider comparing your options between a custom and semi-custom home.
Establish an Energy-Efficient Home
You can choose materials for your home that meet established energy efficiency standards. Having an energy-efficient home is both good for the environment and helping to decrease the cost of utilities. This can be especially important when living in certain locations, such as the Arizona desert.
Avoid High Prices Due to Competition
Depending on what community you plan on living in, building a custom home allows you to avoid the competition of other home buyers looking for a previously built or spec home. Competition can drive up the price, so having a custom home built can help you avoid that.
Build a Quality Home
Being involved in your home's construction from start to finish will allow you to ensure that it is built using quality materials. This knowledge will give you peace of mind about your home's overall quality and its ability to protect you and your loved ones and withstand the test of time. Don't forget that whenever you build a Tailored by Morgan Taylor Home, we stand by our quality and back it up with our home warranty. 
The Cons of a Custom Build
Just as there are benefits that come with the decision to build a custom house, there are also potential disadvantages:
Good Things Take Time
Building a house that is custom can take a long time and is generally more than the time required to build a semi-custom or spec home. You will want to consider this when planning for your new home. The timeline for your current living arrangements, such as if you need to sell your existing home, should be considered when determining your custom build timeline.
The Expense of Your Home Build
Although building a custom home can cost more than purchasing a resale home, access to extra design elements and upgrades is undoubtedly worth the cost. In addition, the resale value of your new home will immediately be more than the value of an older home you may have purchased in the same area.
While it is nice to choose all of your design elements, be sure to establish your bottom line. At Morgan Taylor Homes, we offer volume pricing, even within our custom division, to ensure you are able to design the home of your dreams within your budget.
Limited Mature Landscaping
It is often necessary to cut down some of the trees and shrubs when building a new home on your chosen lot. Consider coordinating with your selected build partners if you would like to maintain some of the original landscaping.
Location
While the ability to choose the location of your new custom home is a definite benefit, a potential lack of available lots in your desired community can be a disadvantage. However, one of our dedicated Morgan Taylor real estate agents will try as hard as possible to help you find the lot of your dreams.
Custom Homes Pros and Cons: Choosing the Right Custom Home Builder
When considering the pros and cons of building a custom home, it comes down to the importance of who you hire as the home builder. Tailored by Morgan Taylor Homes offers flexibility and customization through the entire process of building your dream home.
We recognize the opportunity to partner with you in establishing your dream home. We have a dedicated team ready to assist you. Give us a call at 480.626.1555 to pursue your custom home today!
Most of the good things in life happen in your home. Game nights, family dinners, restful Sundays, holiday gatherings, and more. So it's crucial to ensure that you love the space in which you live. Building a custom home is the best way to accomplish this goal. But this can seem out of reach if …