Exterior House Color Trends 2022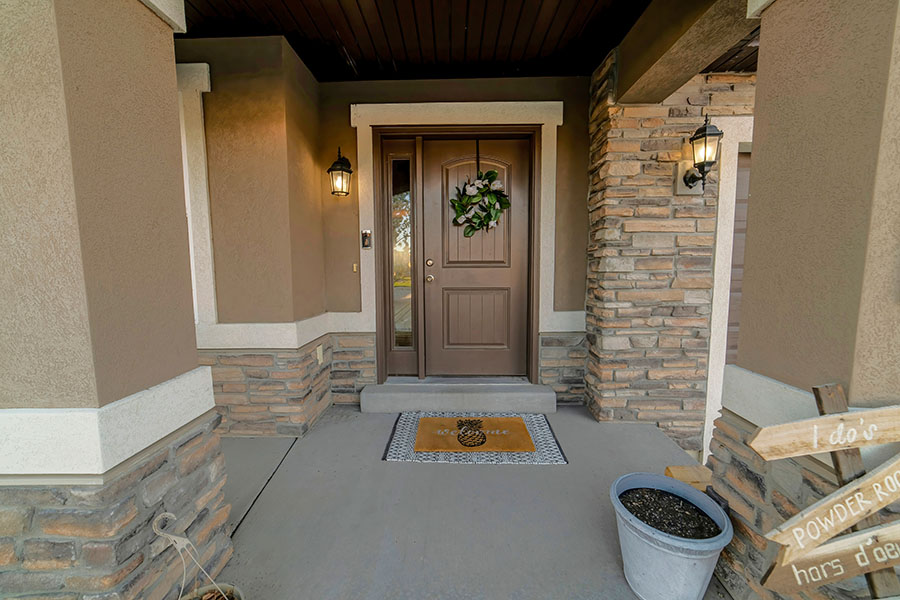 Are you tired of living in a cookie-cutter neighborhood where the home builders manufactured each property out of a factory? It is incredibly boring to drive through each street and see the same boring home exteriors, especially if yours is one of them. Visitors like family and friends feel the same as they judge your lackluster curb appeal and poor taste in color schemes and accents.
The HOA may be oppressing some of your personality and flair, but there are tips you can take from the upcoming 2020 exterior house color trends to help. They could save you from future embarrassment if you chose to slap a bright paint coat on your brick exterior or married new shades that clashed with the rest of your home. These latest color trends will keep you from sticking out like a sore thumb and get you caught up to speed on how to showcase your home.
Color Schemes
Crafting a color palette that flows together nicely is the best way to ensure that your house paint colors add and does not detract from your home's exterior. There are many different pre-built color combinations to choose from, or you could build your own unique palette with a home designer's special touch and advice.
Another thing to keep in mind is our safe design rule of sticking with a maximum of three colors before beginning. If you beautify your home's exterior with more than that, it will become busy and distracting to gaze upon rather than enticing and inviting.
Warm Neutrals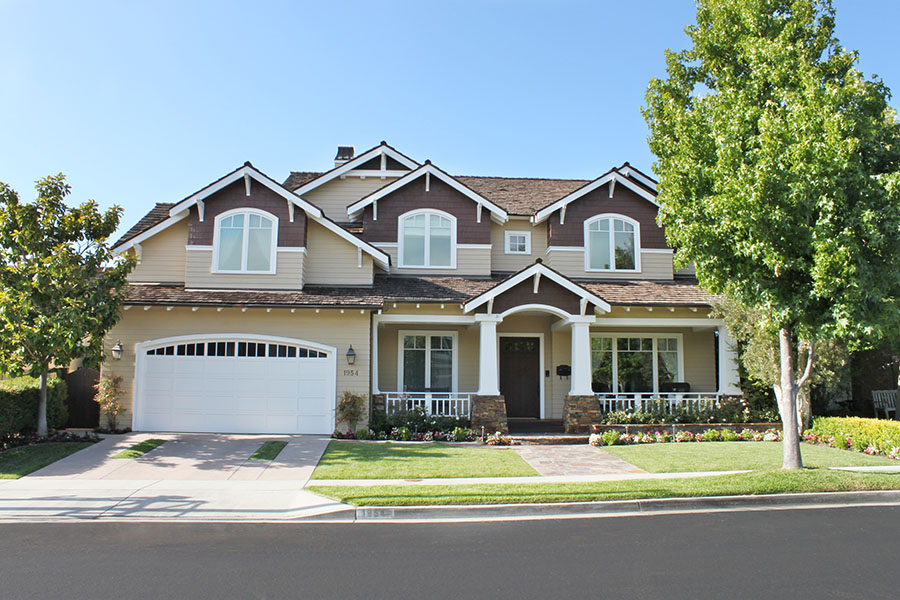 Neutrals never go out of style, which won't be any different in 2022, and can work with whatever home you have. These shades as exterior colors are always popular because they simply go with everything and are not dull or too ordinary. You will never be forced to repaint, and it won't detract from your home's resale value.
A simple gray can stand out distinctly with the proper tone and shade selection, or a pure white can be a pop of bright color against a beautiful landscape.
Dark Tones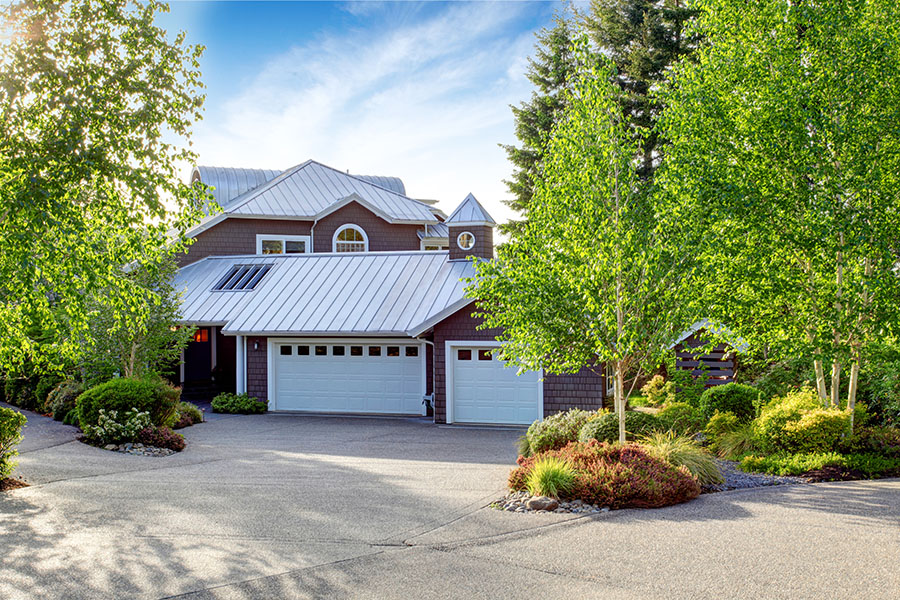 One way to stand out among the crowd without making a wild and "out there" choice is to select a dark shade paint color. It may seem risky if you work with a charcoal gray or a navy blue, but they will accentuate your estate's boldness and beauty with the correct accent colors and landscape design.
Black exteriors also are known to bring a cool and moody warmth to a dull exterior and can change your home's vibe drastically. However, dark shades are prone to fading quicker in direct sunlight than other colors, so you need to select a shade that retains its vibrancy as it ages. Your moody manor is sure to be the talk of the town and showcase your unique style where the HOA otherwise suppresses them.
Envious Green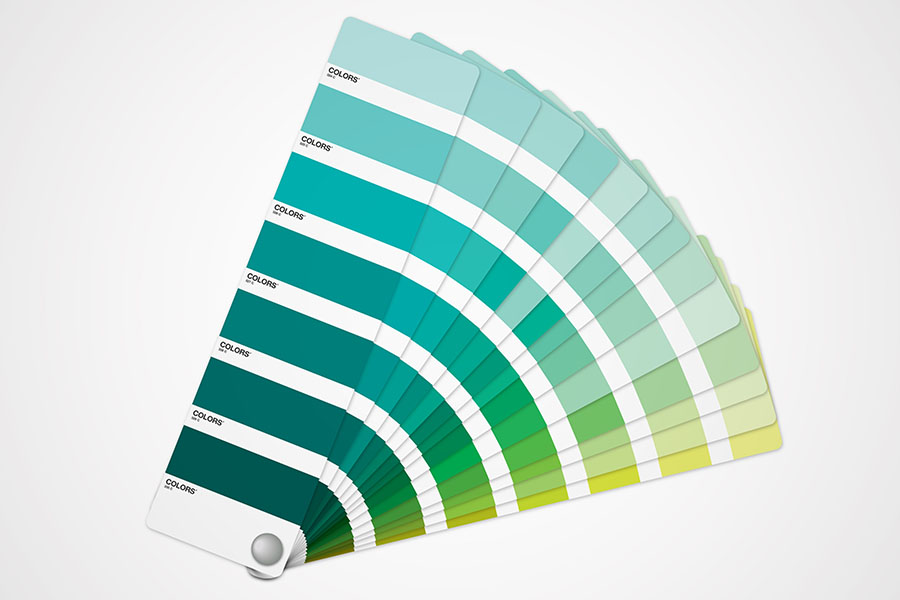 Selecting a paint color that works with your landscape location is another vital design element, especially if you live near prominent foliage or forest. Many custom home building websites and home design blogs nowadays have properties with fresh green shades. These personalized properties fade into the luscious terrain and become a part of the natural beauty your neighborhood has to offer.
If you live in a desert area, a green exterior paint choice can bring a sense of calm, growth, and vitality to beige landscapes. A vibrant green shade does not necessarily mean you are copying off your surroundings but instead complimenting them. This gives your home a peaceful and welcoming ambiance to all you welcome in and adds a much-needed touch of personality to an otherwise bland neighborhood.
Color Accents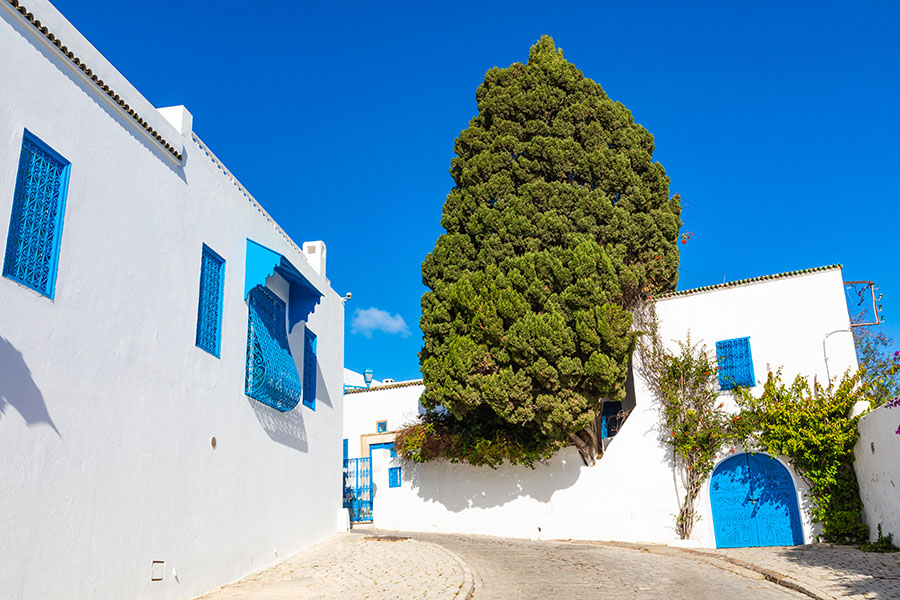 If going big with your home's paint color is not an option or not your style, you can make several other home improvements with exterior paint colors that will liven up your humble abode. You can paint various accents, such as the trims and shutters, the front door, and the garage door, and give your neighbors a new perspective on how to show these off.
Trim & Shutters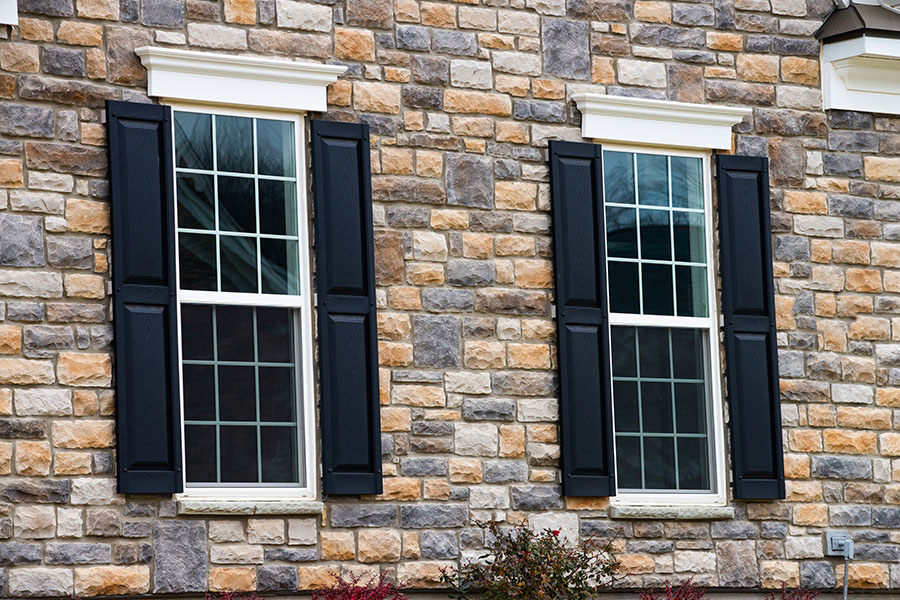 Often, home builders paint the trim and shutters of a home in a muted color that will blend or hide, as not to stand out. But painting trim and shutters to stand out and add to the home's visual exterior is the way to go in 2022. Black, gray, or white trims alongside navy or red shutters can accent or juxtapose your house's overall color, giving it a bold and unique feel.
Front Door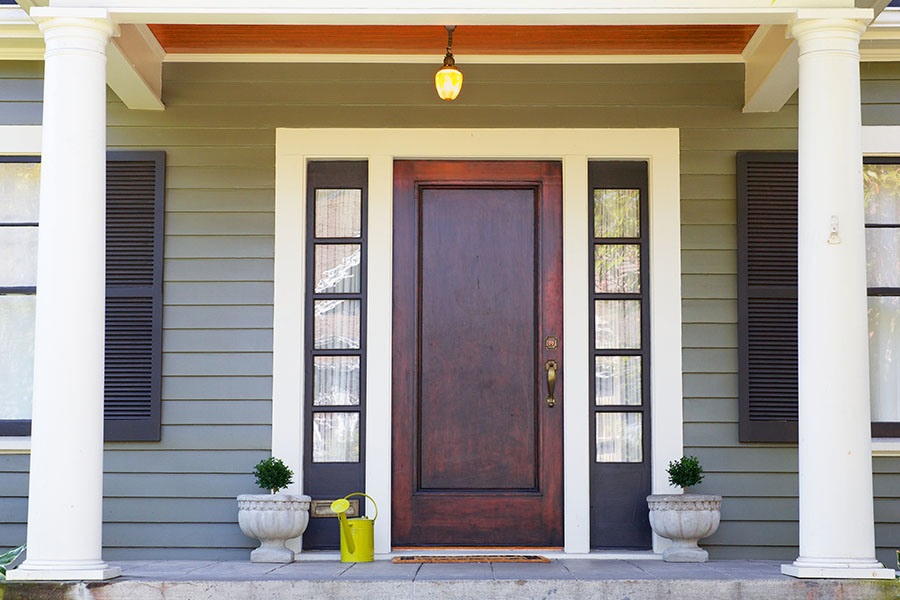 It has become popular to paint the front door's exterior in a bright or pastel shade that stands out from the rest of the home. This is an excellent exterior aesthetic because it only requires a weekend project and can be changed every year if you choose. The most popular options are going with a red front door or a Benjamin Moore Summer Shower pale blue to welcome in guests and liven up your front porch entryway.
Garage Doors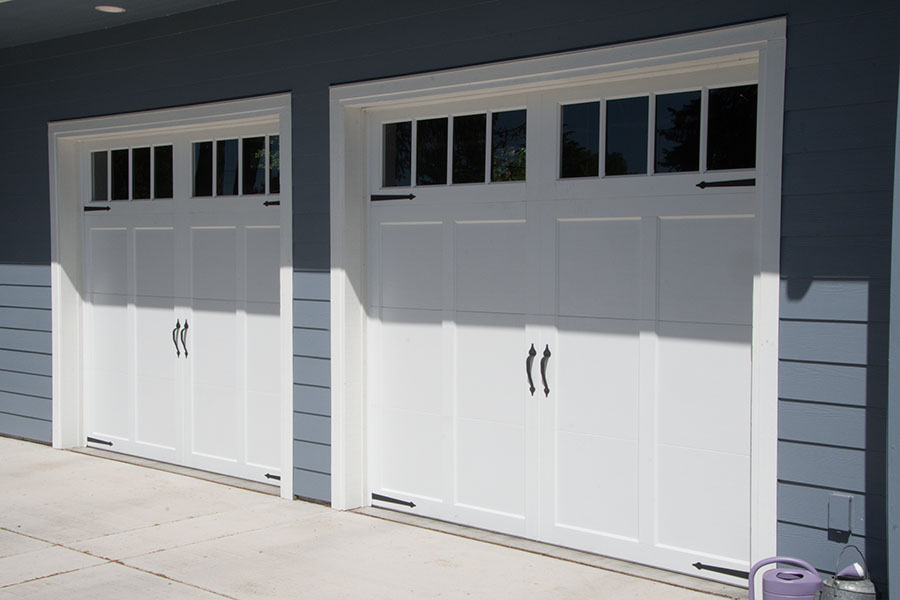 Garage doors seem more like a functional aspect of a home rather than a pleasing aesthetic, but that does not have to be the case. In many cases, the garage doors take up ample space on the front of the home, and it is a waste of visual space to hide them with a bland color or ignore them. A crucial 2022 exterior color trend is painting and accenting garage doors to be a focal point of the home.
For instance, accenting your home by painting the garage doors in a Sherwin Williams Luxurious Red gives your home an elegant and warm country feel.
Home Exterior Advice from Designers
Whether you live in an HOA-dominated neighborhood or residential area without artistic appeal, you can set the new standard for a beautiful home exterior. Our tips from the latest exterior home color trends will help you discover and express your unique style in your property's color schemes and accents.
Another way to create a perfectly gorgeous home exterior is to build a custom home so you can have total control and include a style that your current house may not support. Our home designers would love the opportunity to answer any questions about other upcoming exterior house color combinations and show you our design studio! Give us a call today at (480).626.1555, so we can help you turn your home into a work of art.
Most of the good things in life happen in your home. Game nights, family dinners, restful Sundays, holiday gatherings, and more. So it's crucial to ensure that you love the space in which you live. Building a custom home is the best way to accomplish this goal. But this can seem out of reach if …