10 Questions to Ask a Home Builder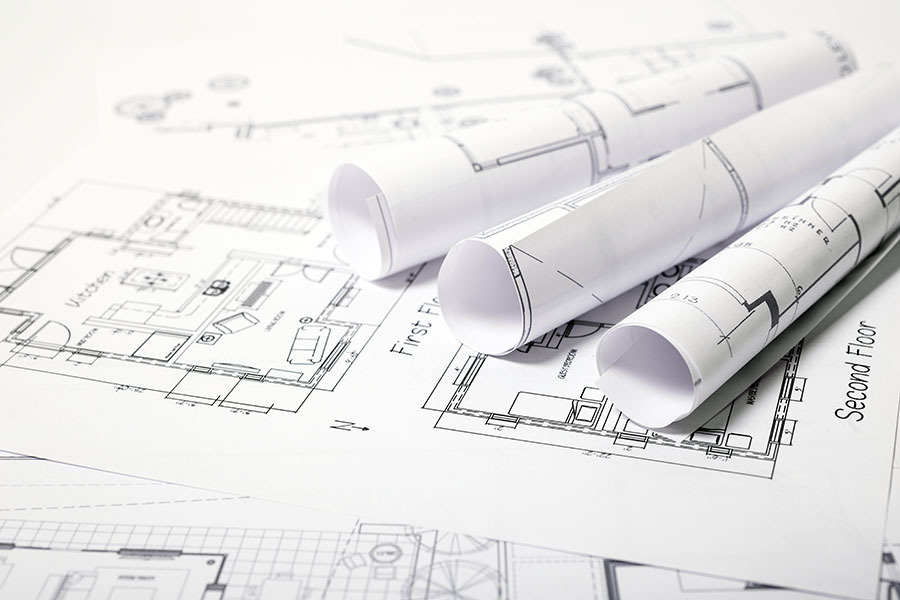 Have you made the decision to build your dream home? We can only imagine you are brimming with excitement to select devine paint colors and tile along with unique finishing touches like natural textures that will make the new house feel like your home.
Before you are serenaded into design choices, there are a few critical decisions to make and many questions to ask to ensure you select a good builder—one who can create the custom home of your dreams.
One of our priorities at Morgan Taylor Homes is that you are confident in your choices when buying a new construction home.
To accomplish this, we have created a list of essential questions to ask a builder at your pre-construction meeting.
1. How long have you been in business?
Your first step when building a custom home is to make sure that you partner with a reputable builder. At your pre-construction meeting, make sure to ask about experience, licensing, and partnerships that your builder has formed. It may also be a good idea to inquire about them online or with neighboring businesses and competitors.
2. What options are available?
When it comes to building a home, you typically have three options:
Select a floor plan with no changes.
Customize a pre-designed floor plan.
Build an entirely custom home.
Select a builder who offers the right option for you.
3. How much is customizable?
The term "custom" can be varied when it comes to builders. Many may offer a completely tailored experience where you can select every hardware and finish, from electrical outlets to ceiling fans.
Some may give you a few choices regarding paint colors, tile, or countertop choices. Others still may provide you the option to rearrange floor plans or knock out walls for a more open-concept space. If you have specific desires and ideas, it is crucial to select a builder who is flexible and experienced in modern customizations.
4. What is the design process?
Ask about how involved you get to be in the design process. Many builders may have a showroom where you can see the elements they typically use. If you have specific finishes you would like to implement that they are not used to selecting, do they have a way to find them? It is also a good idea to ask about how soon you will have to begin making decisions.
5. What features are included in the base price for the home?
A good home builder will be honest and upfront about cost packages. You should know the clear price of what is included in each option, and there should not be any hidden costs regarding upgrades or added features. You should know precisely what your newly built home will cost you every step of the way.
6. Do you have a warranty program?
Before you begin building, ensure that your builder has a good warranty program before signing anything. Asking about a warranty program may not seem to have obvious importance. Still, it may save you from a big headache later.
The builder should be able to explain how the process to submit a claim works and give information about how quickly those claims are typically handled.
7. How long will the build take?
It is notoriously known that home builds experience hiccups when predicting timelines due to weather or material shortages. But a builder should give you an estimated timeline of how long the build will take. Keep in mind that your move-in date will be tentative, but knowing an estimated timeline will help you to be able to plan.
8. Is landscaping included?
Many builders may include landscaping in your base price or have it as an add-on. For fully customized homes, you may be the one selecting the type of landscape features added. Spec homes may have a streamlined neighborhood plan from which they do not deviate.
It is also good to ask about warranties when it comes to landscaping. Because plants and weather are unpredictable, it is helpful to know upfront if you will be responsible for replacement if something goes wrong in the first year or so.
9. Can I see current or previous projects?
Familiarizing yourself with a builder's work is the best way to know if they are the right builder for you. Walking through a home built by them is the best way to immerse yourself into the house and know if their style, craftsmanship, and specifications are suitable for what you want.
10.What is the inspection process?
Though it is not an exciting question, it is good to ask about the final steps to the home building process, including asking about the home inspection and final walk-throughs. Do they have their own home inspectors, or can you bring in an outside perspective if you choose?
Your Arizona Home Builder
Building a home is a long-term decision, and you want to make sure that you know exactly what the process looks like from the very beginning. At Morgan Taylor Homes, we treat the process as a partnership in building your home with you.
Our team of professionals works with you through every step to design the home of your dreams and ensure that communication remains open from start to finish.
This process begins by ensuring that your questions to ask a home builder at the pre-construction meeting are answered clearly and in full.
To schedule a pre-construction meeting to begin your home building process contact us at 480-626-1555.
Most of the good things in life happen in your home. Game nights, family dinners, restful Sundays, holiday gatherings, and more. So it's crucial to ensure that you love the space in which you live. Building a custom home is the best way to accomplish this goal. But this can seem out of reach if …