Financing Your Home: How to Get Pre-Approved for a Mortgage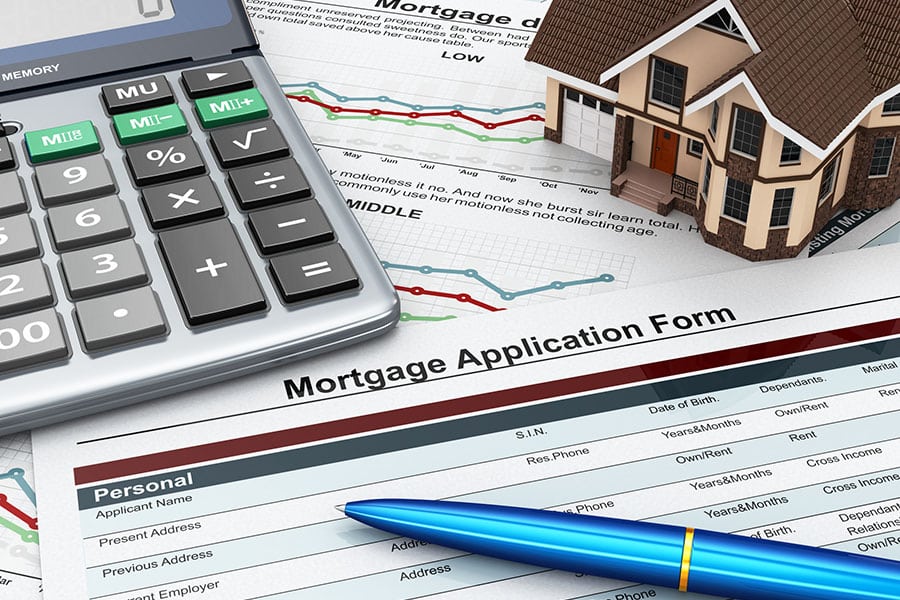 Purchasing real estate can bring with it a welcome change and a new season. A new home where family and friends can gather and make memories together.
But to get to the move in and start making those memories, there is an extensive process involved that will require your time and attention. It is essential to do some preemptive planning before you begin to get serious about building or buying a home.
If you plan to obtain a home loan, it is a good idea to apply for pre-approval before making any serious offers. Sellers will often require a preapproval letter and sometimes proof of funds before they will seriously consider you as a potential buyer.
Whether you are looking to buy or build a home, it is wise to work with a company that can offer you a complete solution. Doing so will make the process of obtaining your new home, from financing to receiving the keys, as smooth as possible. At Morgan Taylor Homes, we provide a team of experts that can assist with all phases of the home buying and building process.
In this article, we've put together some helpful information for you to know going into the mortgage pre-approval process.
The Mortgage Pre-Approval Process
Having a solid understanding of what mortgage preapproval is and what the mortgage application process entails will better prepare you for navigating the home buying process. We will go over these items below, as well as, the difference between prequalification and pre-approval.
Prequalification vs. Pre-Approval: What's the difference?
Understanding the difference between prequalification and pre-approval is the first step to clarifying what you can afford when purchasing your new home.
Prequalification is helpful when first beginning your house hunting journey. It gives you a general idea of the mortgage rate you will receive from a lender.
During this process, you will provide an overview of your finances to the lender. In turn, they will give you an estimate for the interest rate and the loan amount you will receive. However, this estimate is solely based on the information you provide them, so it will not mean much to a seller when considering you as a home buyer.
By contrast, pre-approval is helpful when you are beginning to seriously consider purchasing a home and have narrowed down your search. During the application process, you will provide specific information regarding your finances to the mortgage lender. They will check your credit and other aspects of your finances. This is so they can give you a more accurate offer regarding the interest rate and the loan amount you will be able to receive.
It is important to note that obtaining pre-approval does not necessarily mean you are guaranteed approval. Once you have selected your home, there are a few more steps before you have the final loan approval. These steps include:
Have the home appraised to ensure the value lines up with the agreed price 
A title search performed to ensure there are no liens on the property
A home inspection to have a complete understanding of the condition of the home you intend to purchase
What is Mortgage Pre-Approval?
When applying for financing for a home, pre-approval is the process of evaluating your financial status as a borrower to determine the interest rate and the loan amount for which you qualify. This process is performed by a lender and resolved through a variety of checks throughout your financial profile.
There are a few factors that can affect a lender's decision to approve or deny your application. These include debt to income ratio, loan to value ratio, credit history and score, and income and employment history. You can apply with multiple different lenders to determine which one will offer you the best rate.
Although this will require several checks to your credit report, they will only count as one check to your credit if they are all within the same 45 day period. This allows for minimal  impact on your credit score while providing you with options.
Mortgage Pre Approval Checklist
The timeline for approval can vary, depending on the lender. You may receive notification of approval within as little as a few hours from some lenders, where other lenders may take a few business days to provide you with an answer.
First, to prepare for the application process, you will need to compile and provide documentation that verifies your financial information. We have compiled a checklist of items needed below:
Bank statements showing proof of income
Pay stubs showing verification of employment
Tax returns
Proof of assets owned
Identification such as a driver's license or U.S. passport
Once you have applied for the mortgage, the lenders are legally required to provide you a loan estimate within three business days.
Pre-Approval Letter
Note that once you are approved, pre-approval letters often have a set period of time before they expire, usually about 60-90 days. This is because your finances and credit score may change over time.
If You're Considering Applying for Mortgage Pre-Approval
Perhaps you are just beginning to consider the application process for pre-approval. Are you unsure whether you will qualify for a mortgage or whether you might run into issues when applying? The pre-approval application process can assist you. It can help you identify ways to increase your chances of ultimately getting approved.
By taking the initiative to apply during the consideration stage of the home buying journey, you will set yourself up for success. This is done by allowing yourself more time to save for your new home. It will also help you identify opportunities to improve your overall credit score via the appropriate use of other lines of credit and credit cards.
These actions will significantly improve your chances of approval for a mortgage in the long run, including an FHA loan, which is available for application to buyers who may have fewer savings or a lower credit score.
Offering a Complete Solution for Your Home Buying Journey
Applying for pre-approval is an excellent first step in the home buying process. Having the ability to know what you can afford is the best way to go about looking for your new home. It greatly relieves stress by helping you narrow down your search and have confidence in what you can afford.
Our team at Morgan Taylor Homes is proud to offer you a complete solution for your home buying process. Our team is ready to help you not only find your dream home in the ideal location. Our sales agents are also prepared to assist you with financing by advising and explaining your options. Give us a call at 480-626-1555 to begin your home buying journey today!
Most of the good things in life happen in your home. Game nights, family dinners, restful Sundays, holiday gatherings, and more. So it's crucial to ensure that you love the space in which you live. Building a custom home is the best way to accomplish this goal. But this can seem out of reach if …