The Top 5 Custom Home Addition Ideas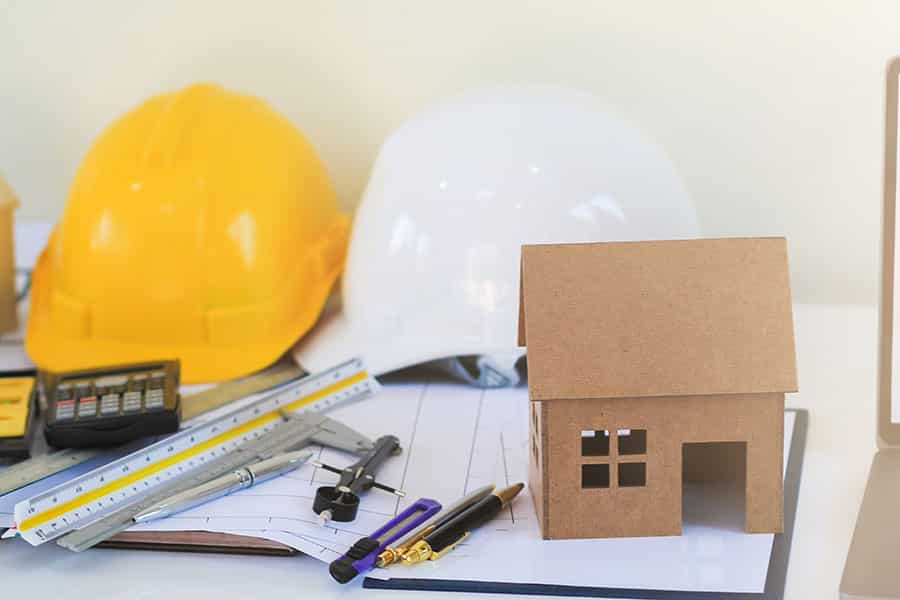 Is your family beginning to feel cramped in your current home? Sometimes it can feel like you and your kids are stuck inside your four walls and doomed to live without spatial freedom. In some cases, all you may need is to take on custom home addition ideas to make your existing place feel unique and open.
Depending on the size and square footage of your home, you may have DIY projects available for your home. Adding space in your home can increase your quality of life and the value of your home.
Here are 5 House Addition Ideas from us to improve your home and give you extra space.
1. Home Office
In 2021, many people find themselves working from home. If you do not have a designated office space, adding an office space addition can change the course of your day-to-day life.
Working in a dining room or bedroom often makes it difficult to separate work from home life. You can create a quiet space for your job by adding an office, which will help you check in and out of work mode as necessary and increase your productivity.
2. Dining Area
Mealtime is often central to family bonding and relationship building. Therefore many gatherings with family and friends often revolve around the kitchen and dining areas. If you feel like your home is too small or cramped to have guests over for meals, designing a unique, spacious dining area can help eliminate this problem.
Dining area home improvement may mean building a formal dining room with an extended family table or renovating a small kitchen to include island seating. Regardless, when you design a specific space for sharing meals, it will cause your home to feel larger and more welcoming.
3. Master Suite
Most new home builds include a floor plan with a master suite. Therefore, you may believe your main bedroom is not tailored to your lifestyle and personal tastes for openness if you own an older home. To increase the functionality and comfort of your master bedroom, you may wish to renovate the master bedroom into an interior designed-suite.
A master suite typically includes a decent-sized bedroom, a bathroom built with his and hers vanities, and walk-in closets with ample storage space. By adding this space to your home, you can eliminate storage woes and make your home more desirable for resale later if needed.
4. Entertainment Room
As your family grows, it is essential to have abundant square footage that creates an environment of comfort and relaxation. One living room is fine for a small family, but as children grow or you invite family and neighbors over, you may find that you need another entertainment room.
By adding entertainment space such as a home movie theatre or game room, you can create entertainment spaces for the whole family. This solution eliminates arguments about who gets to control the TV remote and allows everyone to kick back on a relaxing Friday night.
5. Outdoor Space
The addition of outdoor living spaces can drastically increase your home's value and increases your ability to entertain and enjoy your home. There are many options for adding outdoor spaces. These spaces may include an outdoor kitchen for family barbeques or a new patio deck for enjoying a cold drink on a warm summer night.
Outdoor living additions do not mean you must be outdoors either. Building a sunroom allows for additional natural light and an extra living or dining space. An excellent way to expand your home per square foot without doing an extensive indoor demo is to add outdoor space.
Custom Home Addition Advice
These 5 ideas are popular custom home additions to open up your house and make effective space use so you can experience your home's joy afresh. Home additions allow you to decide custom home design changes to your home and make it feel more personalized to you and your family.
However, it may be unwise for you to remodel your current house in some situations, especially if your family plans to move into its dream home. Custom home additions can add flare to a bland property, but an entirely custom-built home opens new spaces that a simple remodel project cannot do.
Our team is happy to answer any questions you have about custom home ideas or custom home building. Give our office a call at (480).626.1555, and we will contact you shortly.
Most of the good things in life happen in your home. Game nights, family dinners, restful Sundays, holiday gatherings, and more. So it's crucial to ensure that you love the space in which you live. Building a custom home is the best way to accomplish this goal. But this can seem out of reach if …