Is Buying a House Advised Now with Rising Mortgage Rates?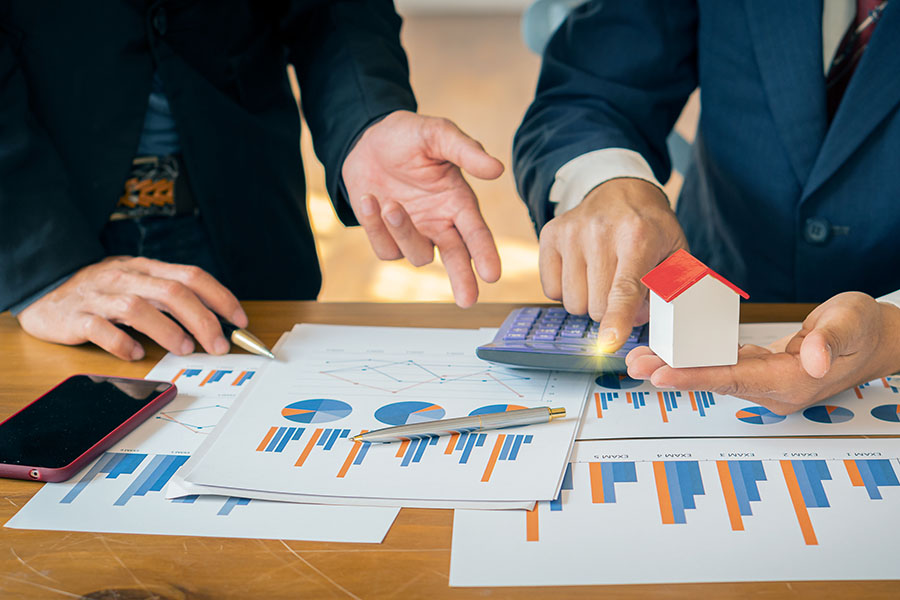 After a record low of 2.65% in 2021, forecasters projected mortgage rates to rise between 3.27% and 3.88% in 2022.
Now they're almost as high as 6% for the typical 30-year fixed mortgages.
Normal variables that affect home-buying decisions may not necessarily apply this year due to unusual market fluctuations. High mortgage rates and other challenges in the housing market, together with the inflationary trend, depict a fuzzy horizon.
Despite rising mortgage rates, we believe you'll be glad in the long run if you build a new home.
Are Mortgage Rates Going Up or Down in 2022?
We saw rates rise at a historical level in May 2022. The federal reserve raised rates half a percentage point, the largest rate hike in decades.
However, adjustable-rate mortgages and home equity loans are among the mortgage products that the central bank directly adjusts. Fixed mortgage rates tend to follow decade-long Treasury yields.
Chief economist Mike Fratantoni suggests that a plateau in mortgage rates is likely at current levels. He expects potential home buyers to re-enter the housing market after the climbing mortgage rates settle down.
Competing forces, such as slow economic growth, have pushed average rates higher in a tug of war for the short term. As we've already stated, it's difficult to predict where the home construction market will turn for the rest of 2022, let alone 2023.
No matter how you look at the current landscape for rising mortgages, it is clearly the end of the low rates that followed the 2008/2009 global financial crash.
How Hot is the Competition for Home Buying?
The supply chain of homes for sale is another complicated aspect of the current market. According to The Census Bureau, new home sales dropped 12.6% in March 2022 than the same month in 2021.
In spite of the figures in the paragraph just above, the competition for home buying continues to be hot. Supply and demand stoke the flames of bidding wars when a smaller number of homes are for sale.
Although homes sold more quickly in April 2021 compared to the same week ending April 24 in 2022, current home sellers are seeing an advantage.
55 percent of the sellers were paid more than the listing price compared to 45 percent the same week in April 2021.
Is Now a Good Time for New Home Construction?
The competition for building homes is flaming hot because our nation is smack in the middle of a historic housing shortage.
But because of spiking interest rates and record costs of buying a home, home builders have less confidence in the ability to sell homes they build.
For a single-family home, builder confidence is the lowest it has been since June 2020, which followed 6 months in a row of decline.
Freddie Mac recently reported that our country is about 4 million homes shy of what's required to keep up with the demand. Home prices have climbed significantly in recent years.
Therefore, it may be in your best interest to build rather than buy a residential property, even considering higher mortgage rates.
Is Now the Best Timing for New Home Builders?
It's harder to afford building a home since mortgage rates have gone up but rent prices have also skyrocketed, rising almost 20% year over year.
Considering exorbitant rent costs, even with the shortage of homes and spiking mortgage rates, buying a home is likely the right move for those who can afford it.
Mortgage bankers, real estate agents, and custom home builders have seen construction schedule delays, increased construction costs, and higher building materials, among other trends.
We'd be glad to advise you personally on the fluctuating market and whether you should build or not.
Build with Confidence with Morgan Taylor Homes
If you are thinking about building a home, we're here to help. Our team of architects, designers, builders, and other experts can assist you in navigating the ever-changing home building market.
We'll prepare you for timeline deadlines, difficulty obtaining building materials, and other roadblocks. And you can trust us to build you a reliable real estate property that is imprinted with your family's personality.
Builders from Morgan Taylor Homes can help you with new custom home construction and get you started today. Call us at (480)-613-8584 to begin the process of creating a spec, semi-custom, or custom home tailored to you.
Most of the good things in life happen in your home. Game nights, family dinners, restful Sundays, holiday gatherings, and more. So it's crucial to ensure that you love the space in which you live. Building a custom home is the best way to accomplish this goal. But this can seem out of reach if …