Best Ways to Save Money When Building a House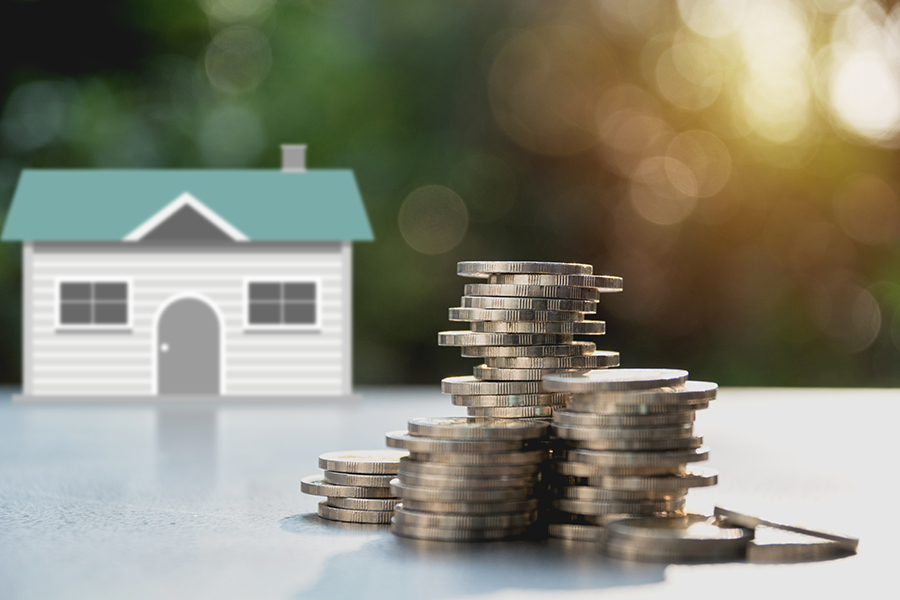 Building your custom dream home is an extremely exciting endeavor! When you've been saving up and making plans for any period of time it can be tempting to go all out and opt for every upgrade and perfect finish that you've always dreamed of. If that is affordable, then go for it! But sometimes when you are building on a budget it is difficult to know where to go big on costs for high quality materials and where it is okay or even wiser to simplify.
At Morgan Taylor Homes we specialize in building dream homes that are unique and tailored to you. But we know that most families want to build their dream homes without breaking the bank therefore we have put together this list of the best ways you can save money when building your custom home.
Stick to a Budget
Our number one piece of advice is to set a strict budget and stick to it as if it is a law. In the long run, this is the best way to save money because it will help you to spend ample time up front deciding how much you can spend on each item, rather than making expensive quick decisions.
Having a detailed budget not only helps you to stay in your price range but also helps you to get the exact must-have features that you wish to include in your home. Thinking about your must-haves versus your wants up front is the best way to make budgeting decisions.
Select the Right Home Builder
When custom home building, it is extra important to select a builder that has a reputation for producing high quality homes while maintaining high quality service and customer satisfaction. You can save thousands of dollars by choosing a builder who knows how to work on time and with a budget.
Think Smaller
Before any design or building decisions are made, you can start cutting costs with the floor plan that you select. When it comes to house plans and saving money, bigger is not necessarily better. Now, this does not mean that you have to compromise your dreams, but small decisions can go a long way when saving money. The cost of building materials is typically calculated in square footage therefore if every room that you design is just a few feet smaller, the savings can add up.
Additionally, building your home with an open floor plan that has multi purpose living spaces will allow for these smaller spaces to feel large and useful. Most visitors will never know or notice that you cut costs by combining rooms or resizing.
Re-Think Features
When choosing the features in your home it is sometimes an option to choose more cost effective features than what you've originally planned. For instance, if you love the look of hardwood flooring but are not set on needing to have the real thing, faux wood or realistic looking tile are excellent alternative features that require much less upfront costs and even less expensive upkeep.
This same idea applies to hardware and finishes. Sometimes handles, lighting, knobs and more at the base price may not be the exact color or style you are looking for but could easily be replaced later down the road if it is more important to increase savings now.
Search for Sales & Discounts
Likewise, those materials that you are set on having don't always have to cost the price you are originally quoted in the bottom line building cost. Being involved in the process of finding the materials can help you save money if you are willing to do the research to find deals and discounts. For instance, waiting for specific items to go on sale at hardware stores, searching for codes online, or simply having a heart-to-heart with your builder to ask what discounts they may be able to extend to you could go a long way.
DIY (Where You Can)
This option may seem extreme at first glance but it does not mean that you must learn construction or how to tile and wield a hammer. There are simple options that can save you money to do-it-yourself. For example: if you have found a front door that you love, it may cost less for you to purchase it unfinished from a wholesaler and stain or paint it yourself rather than finding an already finished version from a retailer.
Utilize Energy Efficiency
This option doesn't necessarily save you money up front but the savings will be extended to you nonetheless. Opting for energy efficient appliances will help you to save money by reducing your electricity or utility bills once you have moved in. Also, opting for lighting fixtures that run on solar power can help cut costs tremendously over time.
Your Reputable Builder
Morgan Taylor Homes has a reputation for not only building high quality custom homes but for staying on budget and working directly with home owners to design and create dream homes. The satisfaction of our homeowners is our number one priority. Therefore you know you are in good hands when you choose to partner with Morgan Taylor Homes.
If you would like to save money when building a custom home, call us today to schedule your first meeting towards bringing your dream tailored home to life.
Most of the good things in life happen in your home. Game nights, family dinners, restful Sundays, holiday gatherings, and more. So it's crucial to ensure that you love the space in which you live. Building a custom home is the best way to accomplish this goal. But this can seem out of reach if …