Will Home Building Costs Go Down in 2023?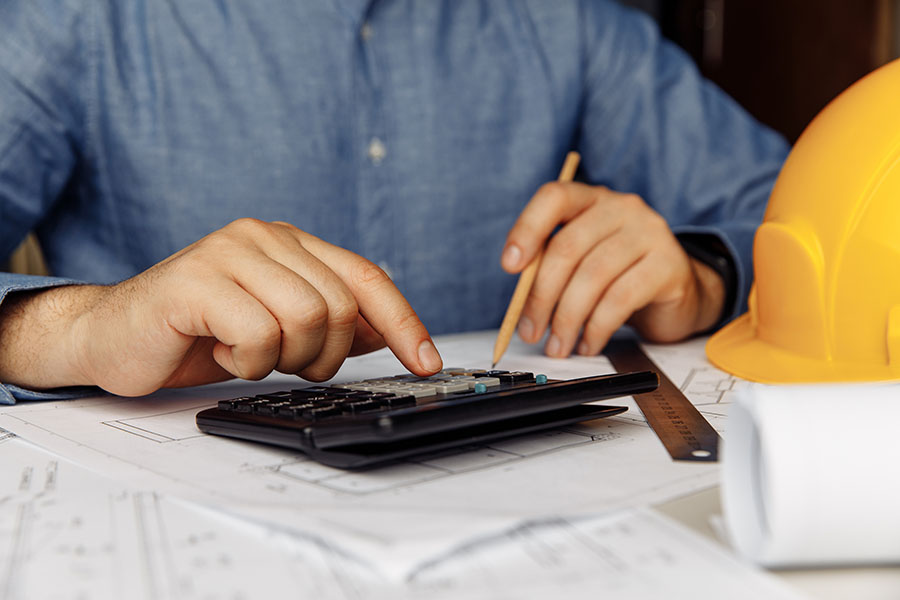 The home building industry has undergone a tremendous upheaval in the past 2 years. COVID-19 and other contemporary events have shaped the course of building your dream home by making it more challenging.
Some people are comparing the rising interest rates and building costs to the 2008 real estate crash. Remembering those bleak real estate years, it can be frustrating whether you'll gain or lose equity on the home your family's always wanted.
Or you might fear jumping in now with construction delays and materials scarcity.
The question in everyone's mind is whether home building will continue to see a decline or whether the issues will settle. Zillow and Fannie Mae have written their opinions based on previous and current data trends.
We want to give our forecast as custom home builders to know what to expect. You should stay informed as to the costs to build a house in 2023 and whether construction costs will go down in 2023.
Are We Entering a 2023 Housing Market Crash?
Before preparing for a potential great recession, you'll need to consider various factors that affect the market.
We recommend looking at existing home patterns based on what's going on in 2022. They dictate home building as a whole and whether home prices, interest rates, and building costs skyrocket or cool off.
While our team doesn't believe home building will crash in 2023, you should still be aware of future upsetters.
Inflation
According to supply-demand principles, more people turn away from building a home as inflation increases. This could lead to a downturn on the market and create higher building costs in 2023.
Unsustainable Market Prices
Most buyers looking to grab a home for less than $300,000 experience sticker shock from outrageous prices in the real estate market.
They can't afford their dream home and bidding wars ensue, raising supply chain costs across the entire construction industry.
Or investors jump in with cash offers, raising rent for this population.
Rising Mortgage Interest Rates
The home buying market is escalating just as much as home building and creates mortgage rates reaching as high as 5%. Home price growth has also shot up, even for median prices of states with low square foot properties.
Pandemic
COVID-19 and the global pandemic have driven home building costs along with construction timelines and material availability.
When workers don't show up from sickness, loggers can't obtain wood and other construction materials. And the entire industry flips upsidedown with crazy demand and scarcity from every supplier.
This shows itself in lumber prices, semi-conductors, and other materials.
Campaigning
United States presidential campaigns start in 2023 for the 2024 election, which could raise or sink home building costs.
Traditionally, we've seen prices increase but they've dropped around 15% in recent years.
National Association of Home Builders 2023 Forecast
According to the National Association of Home Builders, they believe families should expect increased interest rates and market turmoil.
"While most forecasters, including NAHB, do not predict a recession during 2022, the risk of a recession next year is rising. The Fed's (Federal Reserve) intended aggressive policy path for higher rates would guarantee an economic slowdown and risk an outright recession in 2023.
They released this statement in April 2022 after the Federal Reserve raised the federal funds rate by 25 basis points.
Our Housing Market Forecast for 2023
Unlike other home builders, Morgan Taylor Homes is not quick to give a comprehenisve analysis. We believe the industry needs to go through a few months to accurately forecast consumer costs and savings.
Our team doubts that the current upheaval is similar to the 2008 market crash. Demand on the housing industry is higher than it's been in 47 years and gives unique variables that weren't present back then.
You need to consider the prevalence of low home availability and investors cutting in front of potential buyers with cash offers.
Reselling, in general, has become much larger than new home sales, which also drastically affects custom, semi-custom, and specs home building.
Custom home builders are taking a massive hit to their business and must raise costs as a result. As a result, we do not expect house prices to go down in 2023.
Prepare for 2023 Costs with a Custom Home Builder
We're ready to brave the uncertainties of home building and help your family find security in our prestigious semi-custom and custom homes.
Even if you're unsure if it's the right time to build, we can help you dream with different floorplans and models.
You and your family can get a feel for luxurious custom home features that are right for your dream home. Or you can see the long list of personalized features we can put into the home you've always wanted.
Let us tailor your home. Call our custom home builders at (480)-613-8584 today.
Most of the good things in life happen in your home. Game nights, family dinners, restful Sundays, holiday gatherings, and more. So it's crucial to ensure that you love the space in which you live. Building a custom home is the best way to accomplish this goal. But this can seem out of reach if …