The 13 Custom Luxury Home Features in 2022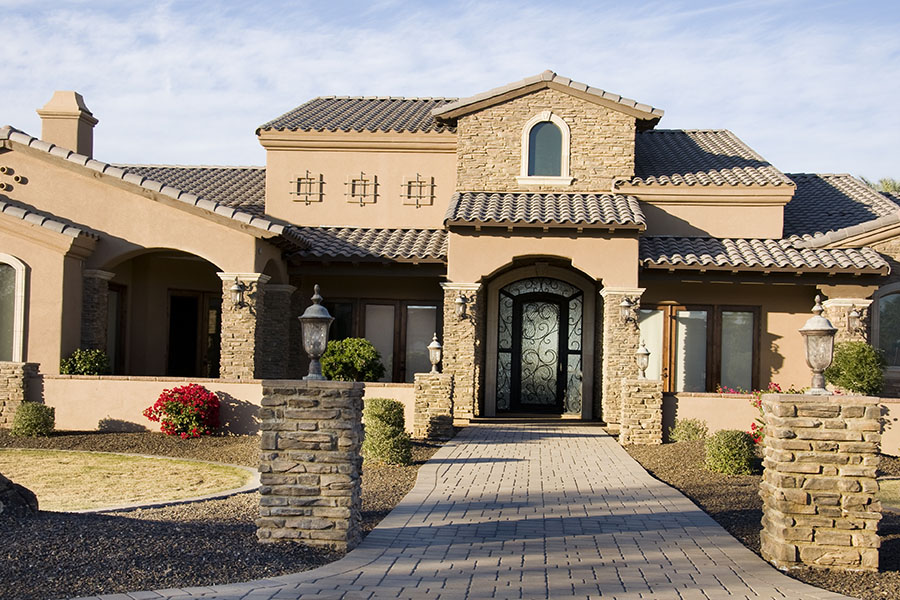 You and your partner deserve to relax and enjoy the wealth you've acquired over the years. Common society is not willing to put in the hard work and dedication you have to acquire funds for a luxury home.
This means you have more than enough license to spoil yourself with all the luxurious amenities that a custom home building has to offer. You can enjoy the most exquisite interior design trends and amenities of 2022 during the uncertainties of COVID-19 without leaving the comfort of home.
Check out our favorite custom home features list for luxury properties to see in your mind's eye the limitless possibilities for creating a space that's uniquely yours.
1). Home Theater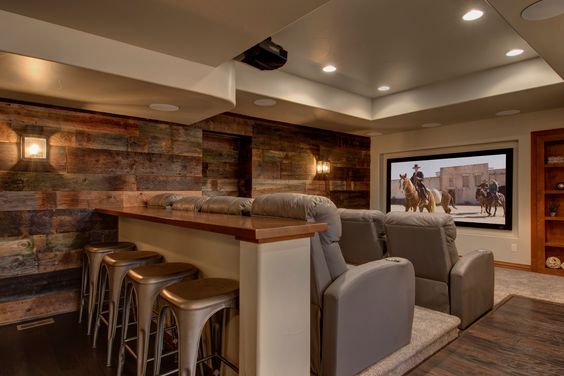 After rising in corporate and executive success, you have the opportunity to install a personalized home theater. This is a convenient way to savor the newest Hollywood films instead of driving to a packed venue.
We recommend working with an expert designer to select accentuated lighting and leather seating to match the rest of your home's interior. A massive projector or modern television with surround sound and a popcorn machine will give your family unforgettable movie nights.
2). Master Spa Bathroom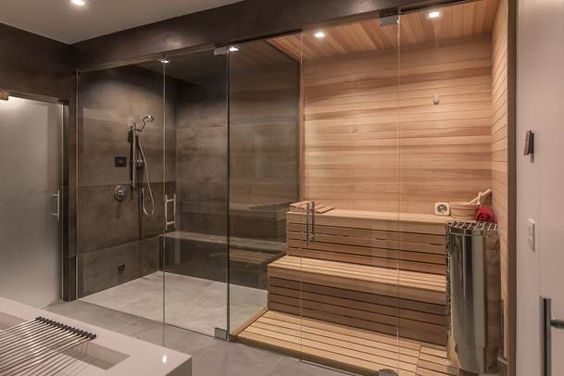 Soaking head-to-toe in your custom master spa bathroom can release stressful workdays in the midst of a peaceful, heated fog. Most luxury homes today offer a comprehensive sauna room package for you and your partner to have the maximum relaxation experience.
Exquisite stand-alone tubs can be minimalist additions to your spa and walk-in shower, following recent top trends for design aesthetics. You can choose whatever feels the most relaxing on any given day and soak in your luxury master bathroom.
3). Hidden Room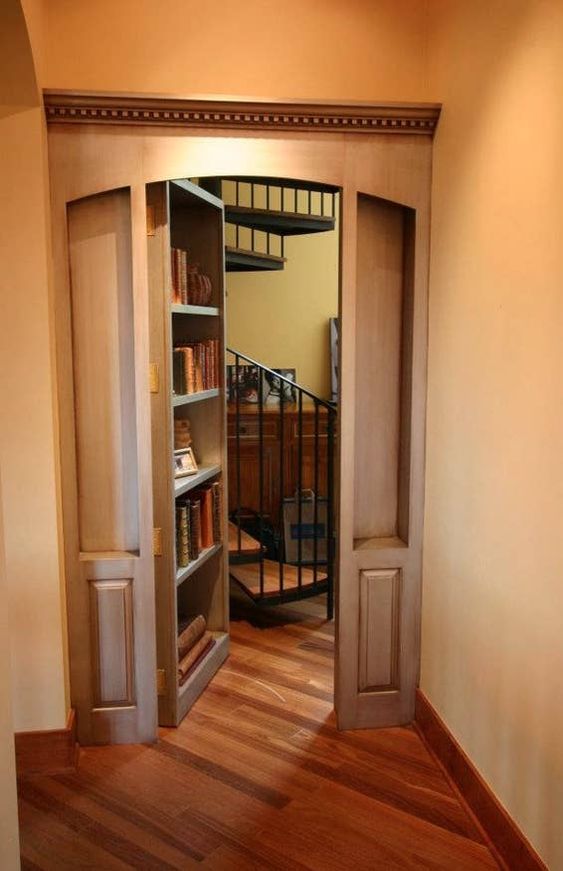 Hidden rooms are intricate additions to custom floor plans that regular homebuyers cannot afford. However, you possess the monetary success to install entire residential subsections behind built-in shelves from a bookcase.
These unique spaces can be secure storage rooms for extra cash, guns, and other valuables you would need in case of an emergency.
They also serve as private entertainment rooms and closed-off spaces that a luxury designer can touch up to match the rest of the home. Finally, home offices and remote working spaces can exist outside the normal spaces of your luxury custom home to separate between work and play.
4). Outdoor Kitchen/Lounge Setup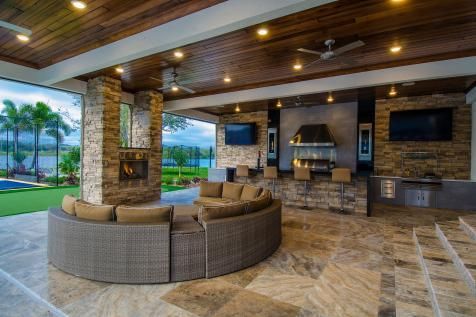 Exquisite kitchen and lounging areas do not only exist inside: you can choose to move them outside too. Take advantage of your local geography by designing custom, multi-functional outdoor living spaces.
For example, you can arrange decorated seating around a cozy fireplace for engaging conversation with guests. Everyone can toast a birthday or career achievement at the outdoor kitchen bar and even partake in meals together.
5). Wine Cellar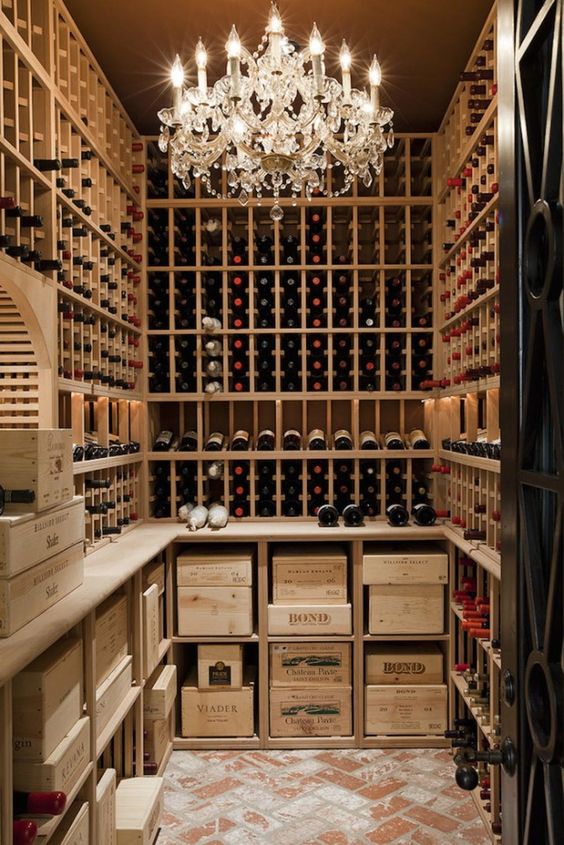 Wine connoisseurs can glorify their collections by working with a custom home builder to create a luxurious storage and presentation room.
Keep bottles organized by red and white, country, price, and other categories, and pull out whatever you'd like for special occasions. And you can extend the shelf life of your collection with smart home technology that monitors temperature and humidity.
Dashing wine cellars allow you and your partner to live the lavish lifestyle you've always dreamed of when building a custom home.
6). Home Bar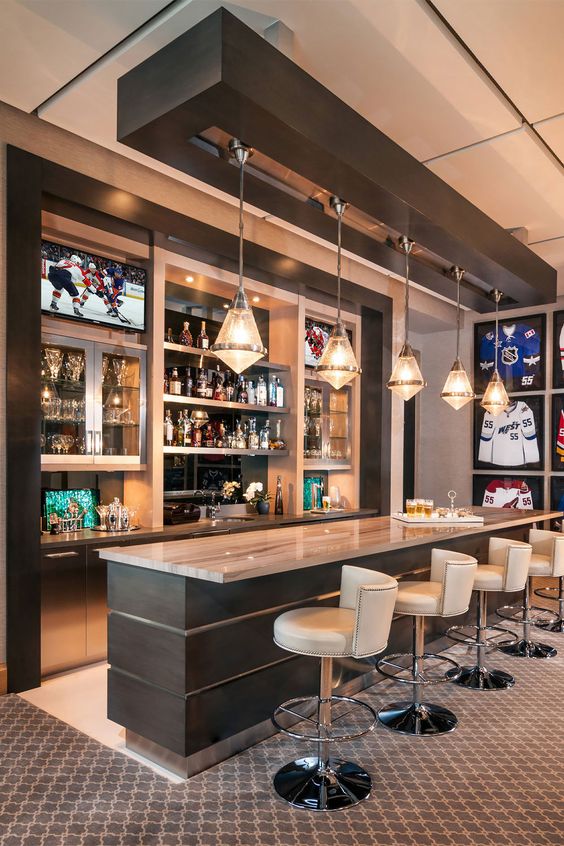 If you and your friends enjoy craft drinks with the highest-quality liquors and shots, then a home bar is a grand amenity to pursue. A comprehensive alcohol selection and bartending tools open limitless possibilities for casual get-togethers without exorbitant wait times.
Hire a bartender to make drinks while you entertain guests for casual or large gatherings, such as weddings and family reunions.
7). 360 Walk-In Closets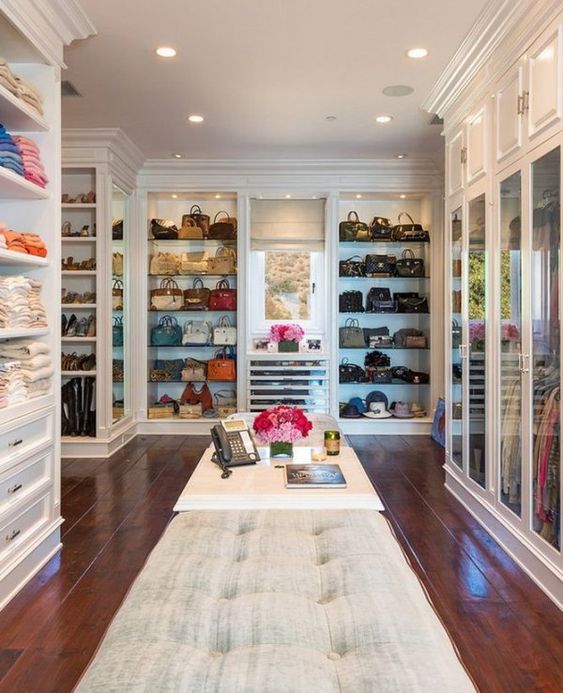 Our team suggests investing money into unique walk-in closets for each partner to relish in their own design and clothes storage. The top luxury closets in 2022 display 360-degree rooms, so you are not confined when trying on outfits and fitting suits.
Ornate mirrors can go on the walls to see how different outfits look and hold enough room for bridal parties too. Master bedrooms get a dashing new look with luxurious features like custom-built closets.
8). Full At-Home Gym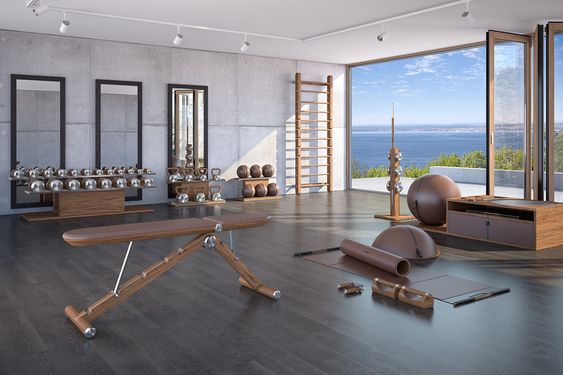 Skip crowded gym spaces and build your own luxury gym from home. Most people cram at-home gyms in their garages on a budget, but you can craft a customizable facility all on its own.
With the latest in modern gym equipment, you can bike, lift, and squat with everything you need for optimal performance. Exercising on your off-days can help keep you fueled for further growth in your company and personal leadership.
9). Personal Library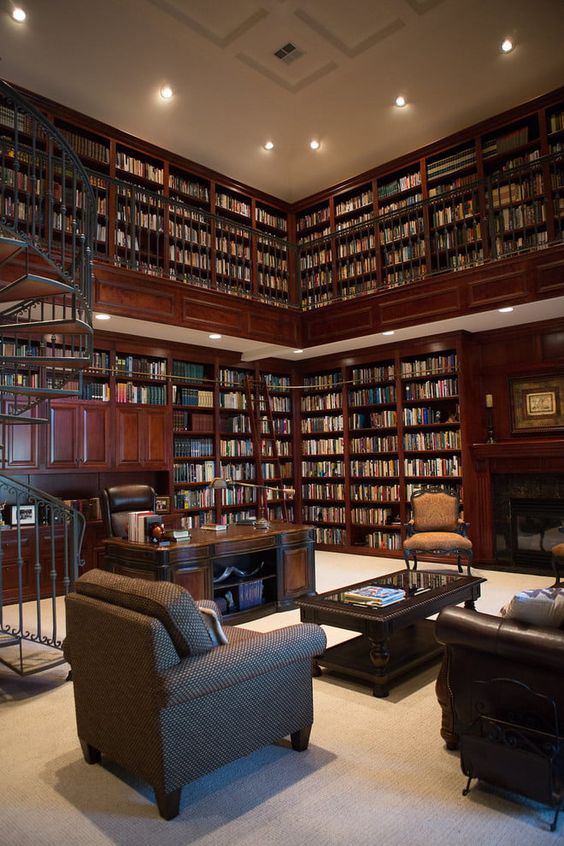 Capture what most avid readers and writers dream of by building a gorgeous resting place for your rare book collection and novels. You can escape to fictional worlds or step into the autobiographies and philosophies of great men of the past.
Our team envisions walls of books with a raging fireplace and comfortable reading chairs and couches. Soundproofing is another luxury amenity to block out screaming kids and other distractions to read without disturbance.
10). Indoor Waterfall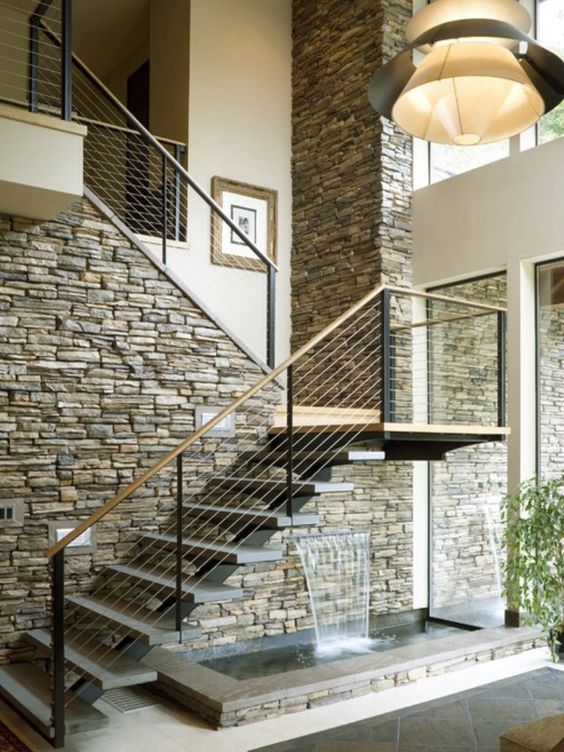 The best conversation starters are nature inspired centerpieces that catch a guest's eye upon entering the home. Indoor waterfalls draw your family and friends' attention with a wonderful first impression of the dream home.
They are significant focal points that show off your personality and individual flair for what they should expect in the rest of the living spaces.
These aquatic systems can run on their own with minimal maintenance that hired help can care for. By coordinating with a luxury home designer, they can match the indoor waterfall to your outdoor aesthetic choices, such as a koi fish pond or custom pool architecture.
11). Oversized Garage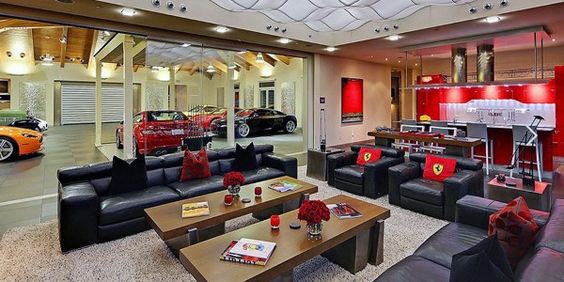 Sports cars and RVs have numerous parking spaces inside a high-class garage. Temperature control and proper ventilation can protect these display pieces from seasonal changes and create a unique entertaining room.
In addition, you have the ability to build luxury guest rooms and sports memorabilia rooms with a flexible oversized garage plan.
Do not settle for the average tool and lawn equipment space when your career success calls you into crafting the garage you've always wanted.
12). Bowling Alley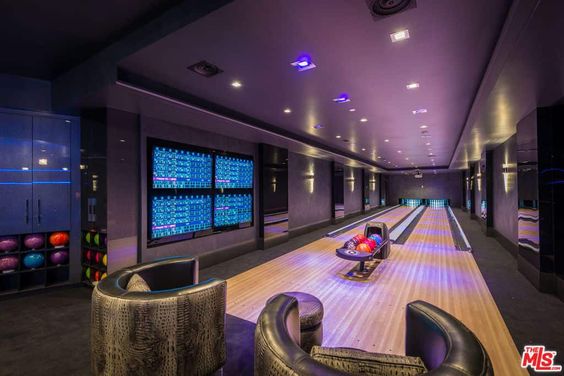 Similar to the home theater, bowling alleys are excellent amenities that can work together as entertainment sectors of the home. We suggest working with a designer that arranges them in one place, such as the basement, for a natural fluidity between spaces.
Single or multiple lanes can both bring excitement to a night of drinks and with coworkers and executives. Your kids can invite friends over for game nights and make your home their number one destination.
13). Catering Kitchen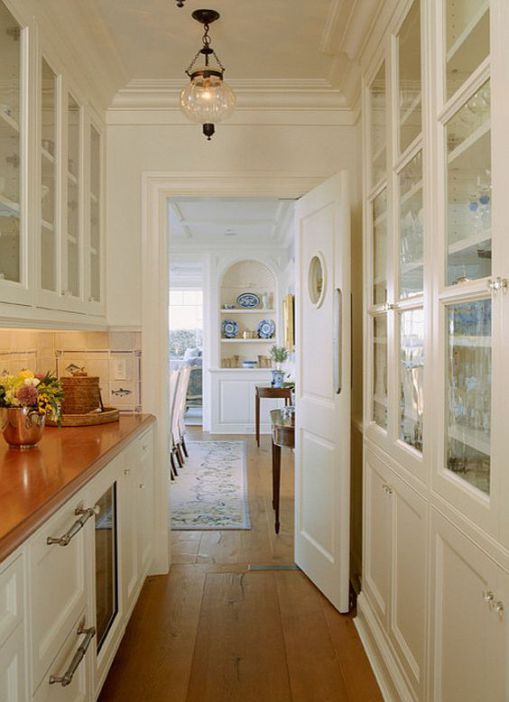 With what pretentious society referred to as butler's pantries, you can host weddings and corporate functions without bleeding into your personal kitchen. They are separate food and drink spaces designed for hired cooks and caterers to prepare delicate food platters.
You can relax knowing the daily kitchen will remain untouched with the addition of a luxury catering kitchen.
Step into Your Dream Luxury Home
The world of luxury home custom features is available to you for the taking. More than anyone, you and your partner deserve the finest that residential spaces can offer, especially when they enhance entertainment and allow you to destress.
Our team is made up of uniquely gifted designers, architects, and luxury home builders that make your dream luxury home a reality. We've constructed some of the world's most beautiful homes and have a high-profile history working with celebrities and professional athletes.
Morgan Taylor Homes carries a distinct artistic portfolio that surpasses other builders you may have spoken with. You can trust our experts to capture what is in your mind's eye and translate that into the final blueprint.
Call our luxury designers and architects today at (480).626.1555 and we'll get back to you shortly.
Most of the good things in life happen in your home. Game nights, family dinners, restful Sundays, holiday gatherings, and more. So it's crucial to ensure that you love the space in which you live. Building a custom home is the best way to accomplish this goal. But this can seem out of reach if …