Custom Home Kitchens: Design Ideas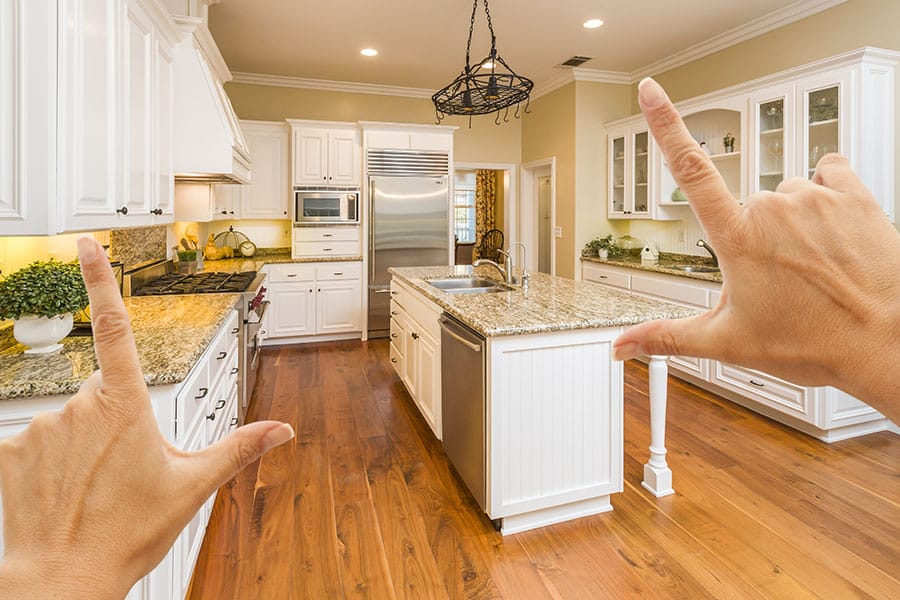 They say, "the kitchen is the heart of the home," making it no surprise that homebuyers pay extra attention to the kitchen when looking for a new home. The kitchen tends to be one of the most utilized rooms in the house, as it is here where family and friends congregate to cook, create, and socialize.
That being said, your time spent in the kitchen can be significantly affected by design and functionality. We have put together a few custom kitchen design ideas to help you evaluate your options when it comes to designing your dream kitchen.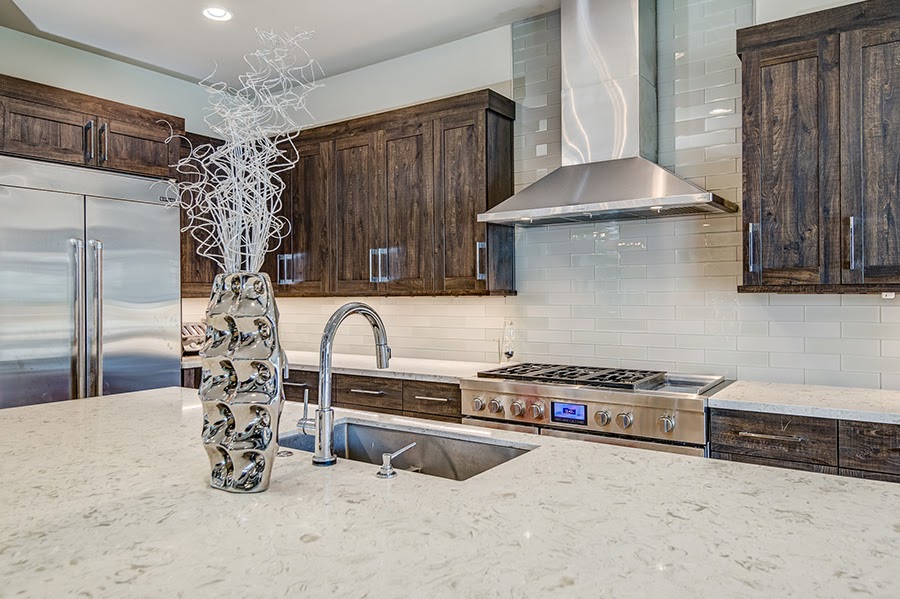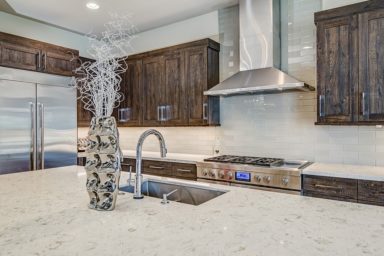 Style
Before making any decisions, the first step is to evaluate your interior design style. Consider questions like:
Do you gravitate towards traditional or modern design?
Is your preference to have custom cabinet doors or more standard shaker cabinets?
Do you prefer the look of Quartz or Granite countertops?
Will tile, carpet or wood flooring fit your lifestyle the best?
There are many styles and materials to choose from, and the best way to decide is by focusing on what you love and desire for your custom home.
Kitchen designs are constantly evolving, but in 2021, many popular trends combine styles. For example, you might use mixed metal hardware and fixtures or combine light and dark wood accents for a natural finish. This means you can decide from many options and combinations, meaning the likelihood of your choice being "out of style" is very slim.
Though style choices are essential, they are often not decisions that need a quick answer upfront. As long as you have done some research on the type of style you like, you have time to make specific decisions. In the meantime, you should be able to move forward with the beginning phases of the kitchen design process.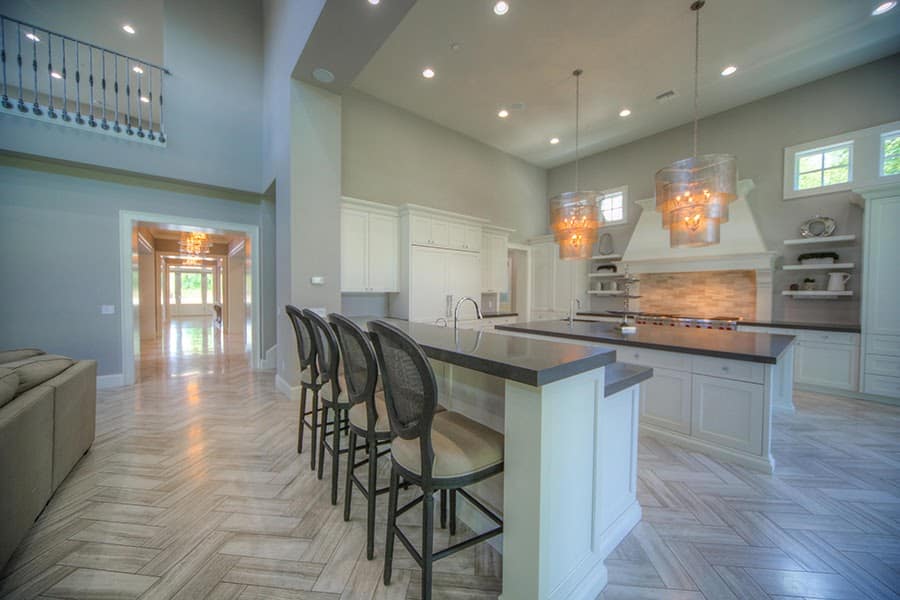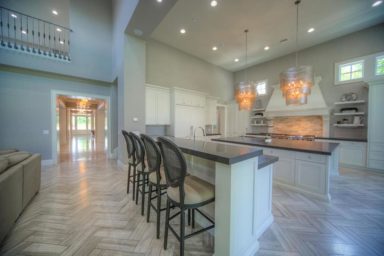 Layout
The kitchen layout is of the utmost importance because it can make or break your experiences in the kitchen. Designing the right layout for your kitchen ensures that you avoid a lengthy and frustrating kitchen remodel in the future. The structure of your kitchen should first suit the layout of the home.
If your home is open concept, the kitchen should follow suit with high ceilings, optimal window lighting, and seamless transitions such as continuous hardwood flooring into its neighboring space. Open concept homes are often designed where the living room and kitchen transition into one another. Therefore design elements such as lighting fixtures, hardware, paint, and tile colors should flow throughout the entirety of the home.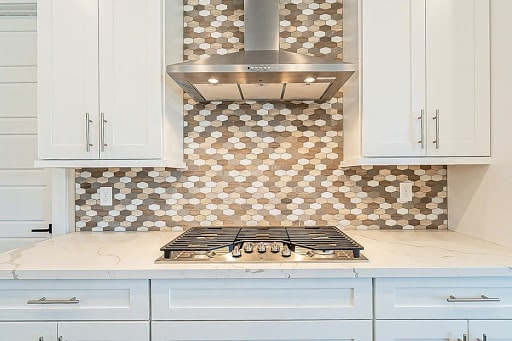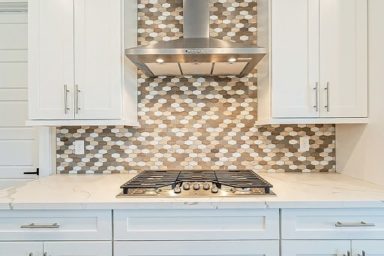 Storage
Storage design is another element of kitchen design that significantly impacts layout functionality but needs its own focus. Ensuring that you have ample room to store cookware, appliances, pantry, and refrigerated items is one of the most crucial parts of designing your kitchen.
Modern kitchen renovations often include open or floating shelving options to display beautiful kitchen sets and appliances. This is a creative way to boost the aesthetic of the kitchen. However, it is important to remember to include plenty of kitchen cabinets and drawer space below or stacked to hide away items you do not want on display.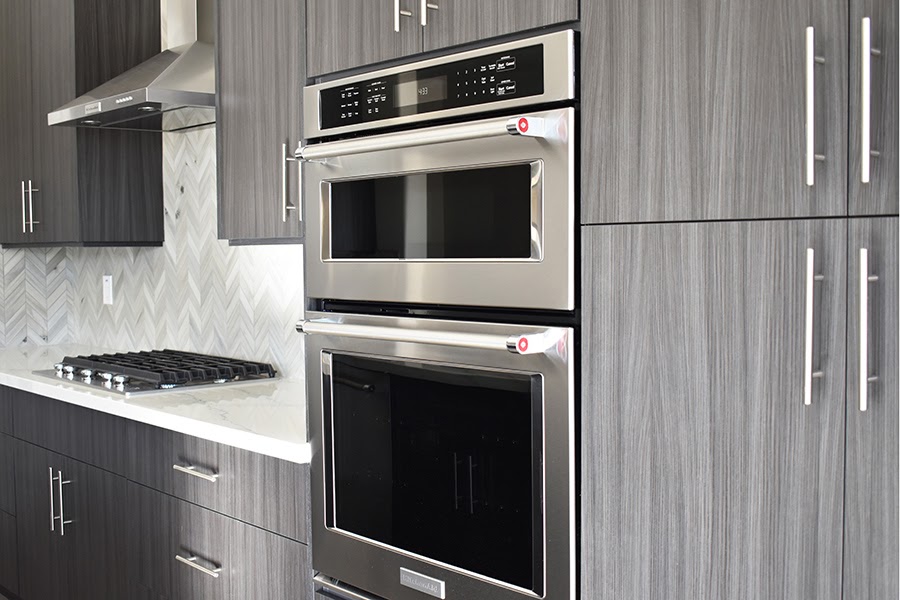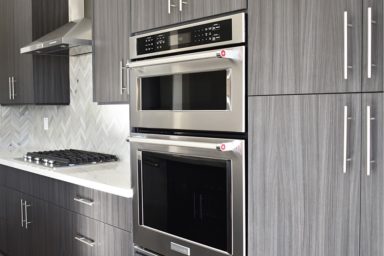 Appliances
There are so many modern options when it comes to kitchen appliances and increasing your quality of life. Stainless steel appliances are very durable, easy to clean and elevate the look of the kitchen. Including a double oven makes hosting gatherings much easier when feeding large groups of guests. A popular trend that is currently gaining traction, are refrigerators with custom doors that match the surrounding cabinets in order to streamline the kitchen appearance.
It is also essential to assess your lifestyle when selecting appliances. If you do not often eat microwaved food, opting to have a microwave hidden under a cabinet or in a pantry may better suit your needs. If you prefer cold drinks, installing a pellet ice maker might be a perfect finishing touch to your dream kitchen.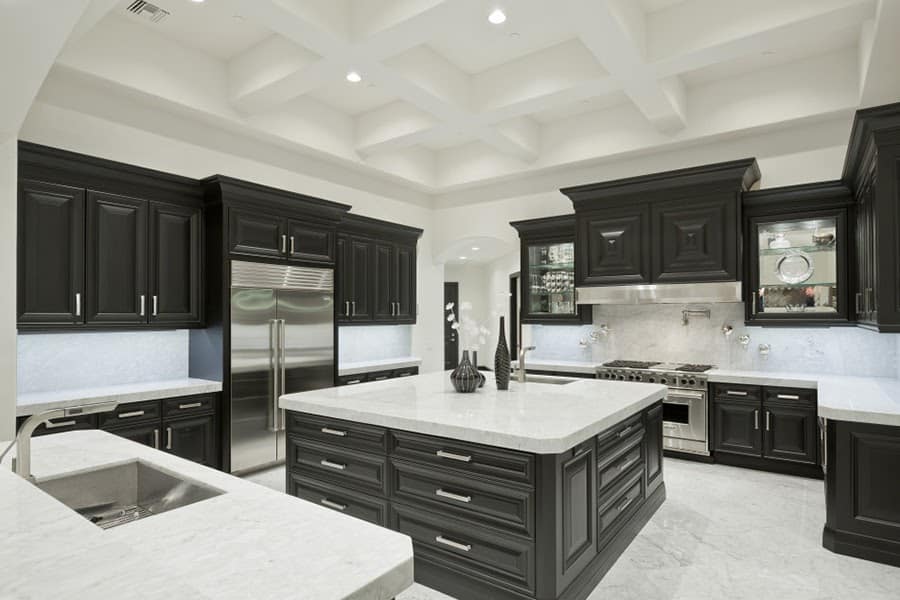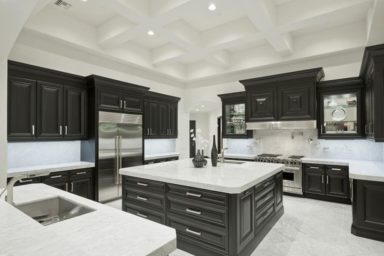 Smart Technology
Incorporating smart technology into the kitchen is a modern convenience that aids in the dream home experience. There are many ways to integrate tech into the kitchen, such as Bluetooth-operated recessed lighting, smart appliances, and wireless sound systems. Many families are also opting for eco-friendly design when it comes to no-touch water faucets and motion sensor toe-kick lighting.
There are ever-evolving ways to introduce technology into the home and the kitchen is no exception.
Designing Your Custom Home Kitchen
At Morgan Taylor Homes, we work with experienced architects and designers to ensure that your kitchen's layout and functionality are of excellent quality with modern features and timeless style. In our design studio, you can see and touch the finishes we have available to turn your vision into a reality. With various styles and price points, we are confident in our ability to personalize the dream kitchen for you and your family.
Contact us at 480-626-1555 to begin the process of meeting with a design expert at Morgan Taylor Homes today.
Most of the good things in life happen in your home. Game nights, family dinners, restful Sundays, holiday gatherings, and more. So it's crucial to ensure that you love the space in which you live. Building a custom home is the best way to accomplish this goal. But this can seem out of reach if …