How Much Does It Cost to Build a House in Arizona?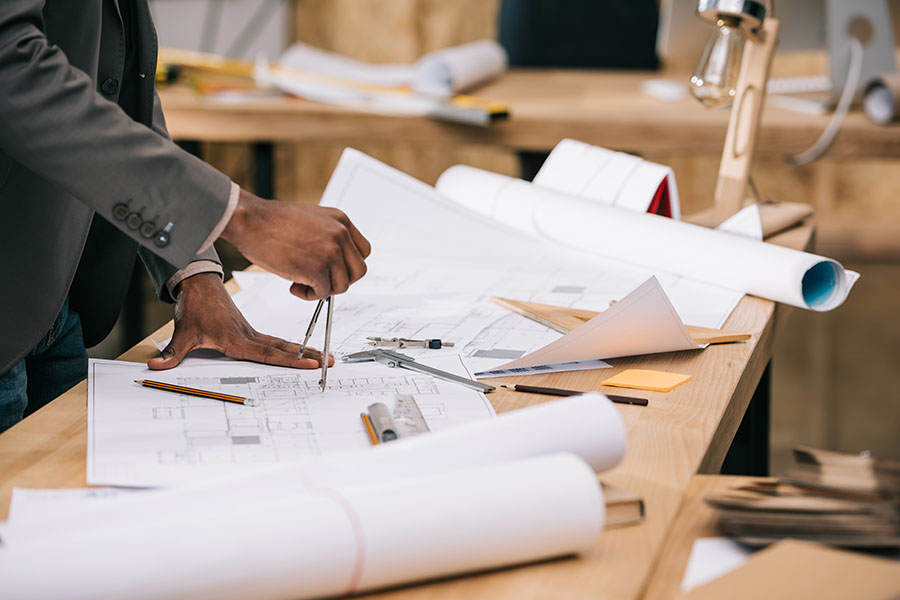 Homeownership is a very exciting and rewarding milestone in life! Many decisions come with the territory, but the first to decide: To Buy or To Build?
At Morgan Taylor Homes, we have a team of experts for every step of the homeownership process, from architects and designers to contractors and realtors. We desire to assist you in moving into the home of your dreams, whether you buy or build. We understand that one of the main factors in this decision between the two comes down to the cost estimate.
What is the Cost?
In Arizona, the cost of building a new home varies greatly. It is determined by what type of real estate you desire. Buying an existing home or building a spec home from a builder is typically the most cost-effective. Designing your dream custom home with a personal touch is the priciest option. Building a semi-custom home with flexible options to choose from is perhaps the middle-ground option.
The average cost to build a home in Arizona ranges from $170,000 to $480,000 for a 2,000 square foot home. Depending on the location, square feet, and customization of the house, that price can increase significantly, but the general rule is to calculate the price per square foot. In Arizona, the average cost per square foot is $170.
What Determines the Cost of Building a Home?
Because the numbers for a new build vary widely depending on preferences, it isn't easy to give a specific estimate for what it costs to build a new home. Here is a breakdown of some elements that determine the cost of any new build:
Land
Picking the right lot to build a house greatly determines the cost of building a new home. Many options are available, such as building in a developer neighborhood, building on a lot that a home construction company has already purchased and cleared, or buying your own land on which to build.
Finding land that has already been surveyed, permitted, excavated, and leveled or that already has access reduces costs out of your pocket significantly.
Architecture
The decision of what type of house you desire to build can significantly increase or reduce home costs. Selecting from pre-designed floor plans with a home builder keeps costs low. Hiring an architect to design a completely custom home can cost thousands of dollars more.
At Morgan Taylor Homes, we have options available in all ranges, from diverse floor plans with the opportunity for semi-customization to 100% customized homes. Our staff includes dedicated architects to assist you with designing a home unique to your style and preferences.
Shell
This is where the bulk of the construction costs of a home is found. The shell of a home accounts for roughly one-third of the cost. It encompasses all building materials, walls, windows, and doors. This price includes hiring a general contractor and paying for the labor to build the home as well. The cost of your home build overall can vary greatly depending on the quality of materials used and the building team's reputation and quality.
Major Systems
Adding all major utility systems to the home, such as plumbing and heating and cooling, is essential to any build. There are also many energy-efficient and eco-friendly options to choose from though availability may vary dependent on location. The cost of purchasing and installing basic plumbing and air conditioning typically begins at $35k and increases based on preference.
Finishes & Appliances
The final and often considered second largest cost involved in building a new home is the inside of the house. This includes the finishes such as cabinetry, flooring, and interior design. It also consists of kitchen appliances and bathroom fixtures. This is where you can make the most cost-saving decisions as the homeowner of either a semi-custom or customized home.
Building a Home with MTH
A Morgan Taylor Home is a home built with you in mind. We have a specialized team of professionals for every step and aspect of home building, whether you decide to build a house on your lot or ours. We have home options available for every budget. Our goal is to be transparent and upfront about determining our team's cost to help you design the home of your dreams.
If you've been wondering, "How Much Does It Cost to Build a House in Arizona?" call us at 480-626-1555. We would love to talk with you about your home-building dreams today!
Most of the good things in life happen in your home. Game nights, family dinners, restful Sundays, holiday gatherings, and more. So it's crucial to ensure that you love the space in which you live. Building a custom home is the best way to accomplish this goal. But this can seem out of reach if …