Natural Textures in Custom Homes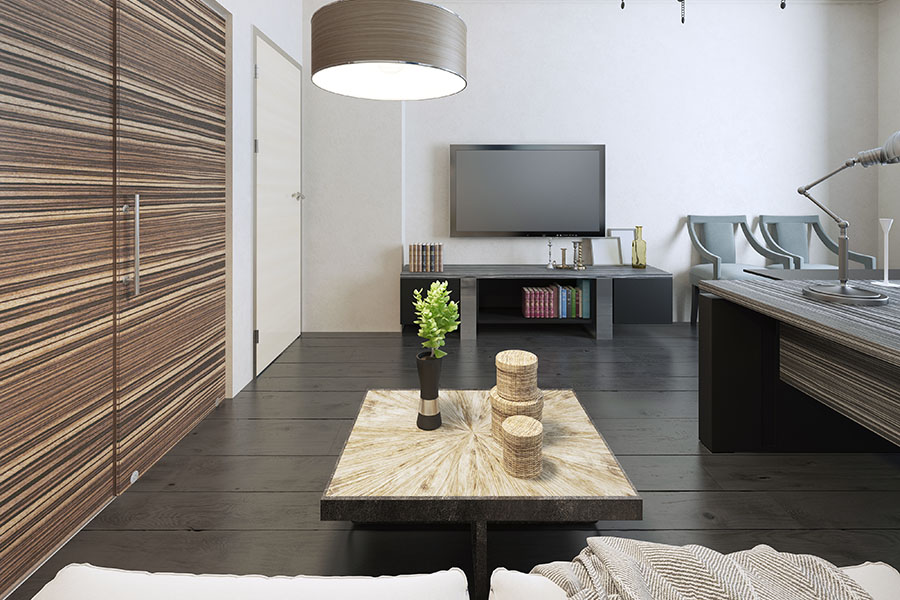 While custom home design trends wax and wane, natural beauty remains among them as one of the most popular options. This sentiment rings true for modern interior and exterior living spaces. Many custom designers are incorporating natural textures and other materials into their design studios to give builders key design inspiration as they assemble your tailored-home. Their goal is to bring the flourishing outdoors into your personal quarters to transform it into a peaceful oasis.
Including natural elements into your home interior will add texture and focal points to your living areas that stand the test of time and do not fade as the years go by. At Morgan Taylor Homes, many of our tailored homes incorporate naturally textured interior design choices which result in a truly beautiful work of art.
Below are a few design elements that are found in custom modern homes to give you some interior inspiration and decorating ideas:
Wood
Throughout the ages, homes have been made with and decorated with wood, but utilizing wood elements as interior finishes will never go out of style. The use of natural wood in modern years has brought natural texture into living rooms and kitchens with mantle pieces and kitchen islands. Bright woods such as bamboo make a home feel light and airy while dark stained oak or cherry wood bring a distinct moodiness and comfort into your living space.
Incorporating reclaimed or live wood finishes into the home decor also creates unique features. The knots, grain and rough edges ensure that each piece is uniquely yours and sets your home apart for a custom designed feel.
Stone
Incorporating stone into the interior of a home can be a bold or subtle statement. For instance, a grand focal piece such as a lime washed fireplace commands attention in the center of a room. On the contrary, grey granite used for kitchen or bathroom tile creates a seamless and peaceful flow throughout the home.
These materials are durable and create a neutral slate for you to design the remainder of your home around.
Greenery
Accenting your home with greenery may not be a custom home element, but knowing your future plans for indoor plants and vegetation will help pull all of your indoor design ideas together. When builders create spaces for indoor greenery, it not only compliments your room furniture, but brings an additional natural texture element into your home.
Aside from common houseplants, there are many modern ways to decorate with greenery such as the inclusion of a vertical or indoor garden inside a sunroom.
Natural Textures in Morgan Taylor Homes
With the various choices available at Morgan Taylor Homes, whether semi-custom or a truly Tailored experience, you have the ability to introduce many natural textures and elements into your new custom home.
It is our desire to create a home with you that you will cherish and enjoy for years to come. If you would like to speak with a MTH Designer or view the elements available in our Design Studio, schedule an appointment today.
Most of the good things in life happen in your home. Game nights, family dinners, restful Sundays, holiday gatherings, and more. So it's crucial to ensure that you love the space in which you live. Building a custom home is the best way to accomplish this goal. But this can seem out of reach if …