Homeowner's Checklist for Building a House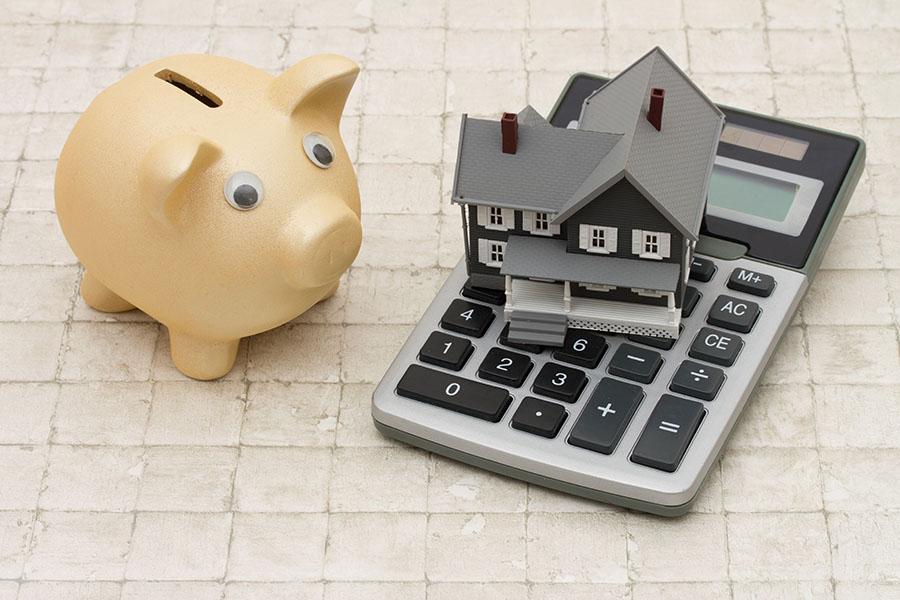 Custom home construction is an exciting adventure! Getting to choose where you live, what type of house you want and all of the little finishing details truly means your home can be unique to you and your family. But when it comes time to build your custom home, the actual process of making decisions can seem overwhelming.
It is wise to do some research and reading on what those steps are to help you stay ahead of what is coming. Many decisions may be quick no-brainers but others may require more time and consideration. Building a house checklist is a great way to help keep your mind and choices in order so we have put together a basic list to help get you started in the right direction.
1. Budgeting
The very first step to building your home comes way before selecting any materials or locations. Before you can choose a home, you must know what type of home you can afford. Setting a strict budget and knowing how much you can or cannot budge will help you to make the best choices and help to save money in the long run.
2. Hire a Home Builder
Once you know your budget and the general type of home you can afford, it is time to find a custom home builder that fits your style. Not every home builder is the same therefore knowing how to choose a home builder that suits your needs is a big decision. Some aspects to consider are reputation, quality of work, and communication throughout the process. You want to be able to trust the people working on your home and know that you are in good hands. Some builders are also able to help you find land and locations, while others only specialize in building.
Morgan Taylor Homes has an experienced team member for every step of the home building process, from securing a lot to closing and receiving the keys. We also have various floor plans and customization options for every budget. We specialize in tailoring your dream home to you.
3. Purchase Land
This step can be switched with the previous depending on how you choose to proceed. You may already have a piece of land you wish to build on or you may decide on a builder with a real estate agent that will assist in choosing the location of your new home. The most important aspect of this step is finding a lot that feels like home to you.
4. Design the Home
Now that you have a quality builder and location for your home, the fun part of designing begins. You will select a floor plan that can be customized or start from the ground up with an architect that will bring your dreams to life. Though every idea you dream up may not be possible due to budget restrictions, physics, or engineering standards, this step is where you can bring up every idea and dream to find out the possibilities. Informing your architect builder of your desires for bedroom specifications, layouts, storage requirements and more will allow you to customize your home before any ground is broken.
There are many features to consider such as whether you would like an eat-in kitchen or formal dining area, hobby or game rooms, courtyards or mudroom spaces, etc. The possibilities are endless and with Morgan Taylor Home's Tailored Experience we aim to create every space you can dream up.
5. Prepare the Site
This step may be the least glamorous but is absolutely essential to the process of building a home. Preparing the building site involves selecting the placement and orientation of the home on the land, planning for sewage and public utility connections, and clearing and leveling the site to begin construction.
If the land is in a residential neighborhood many of these steps may be more simple than if you choose to live in a more rural area that will require solutions such as a well or septic system. The grading of the land will also be addressed in this step to ensure proper drainage.
The foundation of the home will be poured to support solid construction. This step may include digging deep to build in a basement or footers for homes built with a crawl space under the home.
6. Framing
Construction begins with the framing of the home. This is the first indication that your dream home is truly coming to life. Builders will work with your designed floor plan to construct the walls and roof and frame out each specified room. This stage will include many wood beams and exterior materials such as brick or stone. This is the shell of your home.
This frame will include all windows and doors you have selected, as well as any porch features you design. When this stage is complete, your home will truly look like a home from the outside.
7. HVAC System & Electric
On the inside though, much work still needs to be completed. Once the framing is in place, the building team will bring in their experts in heating, ventilation, air conditioning and electric wiring. These features need to be put in place before any drywalling or insulations can be installed.
Many modern homeowners design homes with energy efficiency in mind. These decisions need to be made in advance so that the correct wiring can be put in place before the interior finishing of the home begins. If you are unsure of what features you currently want but know that you'd like to go green eventually, it is a good idea to spend the time and resources for efficiencies such as solar wiring throughout the home in the beginning, rather than doing a remodel or tear out in later years.
8. Plumbing
Plumbing fixtures for the home's water supply are also installed along with HVAC and Electric before the interior walls and ceilings are completed. This includes adding all water for amenities such as: sinks, tubs, laundry rooms, kitchen appliances, and more.
If you wish to include special features such as double shower heads, a sink in the laundry room, or fountain features, those ideas will be included in the architect's plans to ensure that they are built during the plumbing stage.
9. Interior Finishes
After all the framing and utilities are installed, the process of making your home reflect your style begins. The interior of your home will begin with drywall installation and end with painting, light fixtures, and accent features that bring your home together.
This stage requires the most decision on your part because you will select bathroom tiles, flooring, paint colors, cabinetry, and appliances. In the Design Studio at Morgan Taylor Homes, we have designed an experience where you can see and touch all of the features to choose from so that you can truly experience what the inside of your home may reflect. Our designers will hear from you on what you desire and can help to tie all of your visions together to reflect a cohesive flow and style.
10. Exterior Finishes
Last but not least, the exterior of your home will be completed. The concrete or gravel for driveways and patios will be laid, and the landscaping will be designed and installed to complete your perfect dream home.
Your Checklist
Now that you have a basic idea of the steps it takes to build a custom home, it is time for you to build your own checklist with all your dreams and ideas included. If you are ready to begin the process of building a custom home contact Morgan Taylor Homes at 480-626-1555 to begin.
We are available to answer any questions you have about custom home building and a homeowner's checklist for building a home and would love to partner with you.
Most of the good things in life happen in your home. Game nights, family dinners, restful Sundays, holiday gatherings, and more. So it's crucial to ensure that you love the space in which you live. Building a custom home is the best way to accomplish this goal. But this can seem out of reach if …