Safety Features for Custom Homes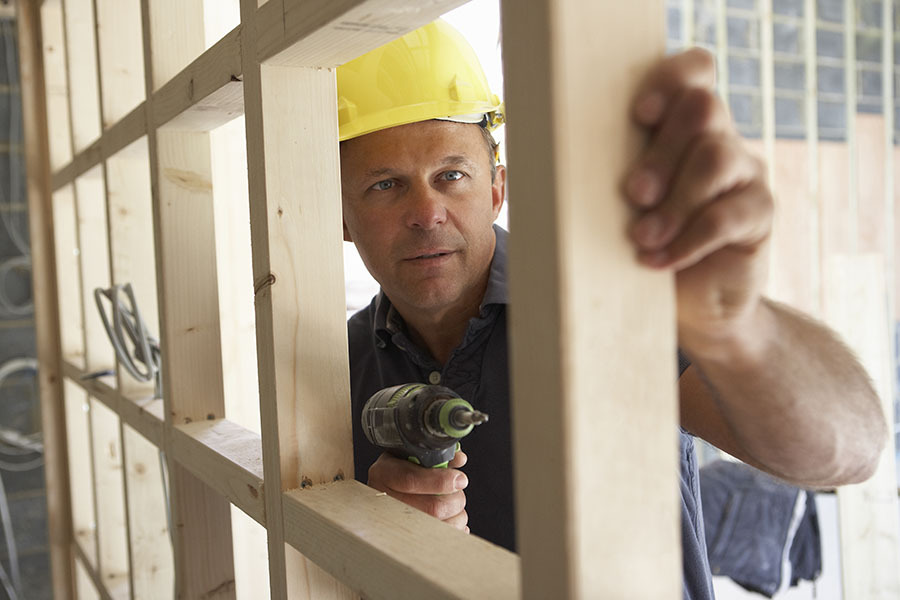 Your home should be your haven, your place of safety and rest. When building a custom home, you have the unique position of ensuring that your home is truly that. By adding special features and custom safety aspects, you can guarantee that you have peace of mind while living in your new dream home.
Below are some examples of safety features you can include in your custom home design:
Safety in Construction
Because you are building from the ground up, you can keep your family's safety in mind before construction on your newly built home even begins. When working with your custom home builder, it is wise to orient your home on the land where you have close proximity to a fire hydrant or body of water in case of fire.
You may also choose to implement features into the architecture such as pre-treated or fireproof materials. It is also possible to create a floor plan that includes a safe room if you live in an area where weather disasters are common such as tornadoes and hurricane winds.
General Home Safety
There are some features that make for wise choices in every home, custom or not, but when building a custom house you get the option of upgrades and extras. This includes: additional smoke or carbon monoxide alarms, fire extinguishers on every floor of a multi story home, installed flood lights in the yard, and a custom gate around a pool or water features.
Safe Technology
In the 21st century, there is an ever growing list of technological features that can be added to improve your home, and safety features are no exception. Popular options are including a coded or remote entry keypad with individual timed codes to better monitor who has access to your home such as housekeepers, babysitters, or even family members.
Installing a front door camera that connects to a smart phone or computer is also now a common feature found in most homes. This camera can also be part of a series of security cameras across the property to allow for visuals on every section and angle of property.
Child Safety:
For homes with children, there are many technological options to include in your new custom home. These include motion sensors on outside doors or non child-safe spaces such as medicine cabinets, gun safes, or tools and equipment areas. These sensors can be set to alarm or notify a smartphone when movement is detected in a specified area or during a specified time.
Indoor nursery or nanny cameras can be installed inside the home to monitor young children who cannot be left alone. This is also a great option for older children who may arrive home after school before you return from work. These features help you to know that your loved ones are safe even when you are not present.
Aging in Place:
Many seniors and caretakers are taking advantage of modern technology in order to assist in the process of aging in place. For instance, you can include smart medical technology such as movement or bed sensors, digital pill dispensers, smartphone controlled thermostats, or digital EKG monitors. These options are helpful for aging individuals to remain safe while also maintaining some sense of independence.
Four Legged Friends:
For homes with pets, there are many safety features that can be installed to help keep your home safe while assisting in your four legged friend's quality of life. Installing a smart pet door that is activated by a sensor in a collar, allows your pets to be able to go outdoors as they please without compromising the security of your home.
Also, implementing an automatic feeder allows for you to know that your furry loved one is cared for on evenings when you are caught at work or out of town for an evening.
Morgan Taylor Home Safety
At Morgan Taylor Homes, we pride ourselves on building safe and secure custom built homes that give you peace of mind. We are experienced in using safe building materials and taking on the challenge of implementing safety technology for every level of home.
If you are ready to begin the discussion of designing a safe custom home, schedule an appointment with us today.
Most of the good things in life happen in your home. Game nights, family dinners, restful Sundays, holiday gatherings, and more. So it's crucial to ensure that you love the space in which you live. Building a custom home is the best way to accomplish this goal. But this can seem out of reach if …