Arizona Homes with RV Garages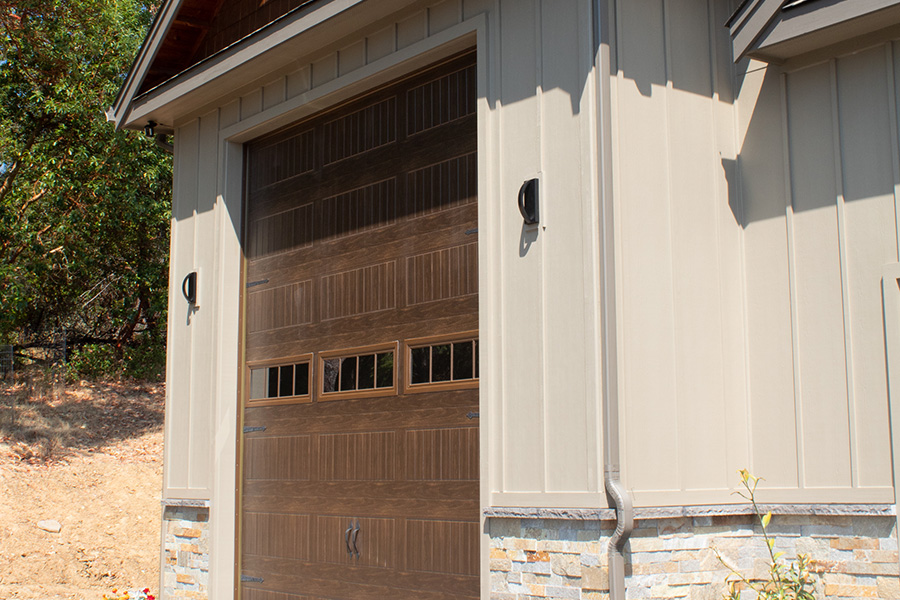 RV garages are the craze in Arizona for local vacationers and snowbirds alike. You want to protect your decked-out RV so you can take your family on future trips. But it won't last as long while exposed to the elements in your backyard or outside your neighborhood home.
It can be difficult to find the right RV garage family home, depending on your unique needs. For example, you may want space to park your RV during the off-season while storing ATVs, boats, and other recreational vehicles. Kids have cars that need garage space too and it's not always convenient to park tandem.
You may have heard that RV garages cost a fortune to build, but that stereotype has changed in recent years. Indoor insulation, temperature control, and other features are also available to personalize your garage area. And they are cheaper than they have ever been before.
We believe learning more about the different types of RV garages in Arizona will give you an idea of what you're looking for.
RV Garage vs. Parking
Some move-in-ready homes for sale advertise RV parking as included with your dream home. However, RV parking and garages are not the same and you might be disappointed visiting the home. If you don't understand the difference, the RV garage you desire cannot be guaranteed as accurate to the picture in your head.
RV garages are what you're envisioning: an attached or detached residential area devoted to storing your vacation vehicle. Your family can find an RV Garage home locally or build your own with a spec, semi-custom, or custom home.
On the other hand, RV parking for Arizona homes is a broader term that includes RV garages, but could also include a parking pad on your property. You would purchase a home with a spot for your RV, but it would not cover overhead protection from heavy rain and thunderstorms.
A concrete slab may be all you need and there are many homes in Phoenix and the greater area with these included. But an RV Garage is a more intentional purchase for regular vacationers and avid RV-ers.
Regional multiple listing services may not have what you need, which is why you need to speak with the owner or attend an open house.
Attached vs. Detached RV Garages
It's possible to assume they all garages are separate from your actual home if you haven't started looking at RV garage homes in Arizona yet. What's great is that Phoenix, Scottsdale, and similar cities are known for having both kinds with dozens of styles that meet your family's needs.
For example, you may only require RV access if you're gearing up for a vacation, so it wouldn't make much sense to pay thousands attaching it to your home. You and your partner might take weekend trips with your kids, so having RV garage entrance from the home could be more feasible.
We recommend checking with your home lender on the home's price in relation to the RV garage type. Some overall home values may include the detached garage while others may not. And home inspectors will ignore most detached items on the property while VA Appraisers might include them.
Side-Facing or Front-Facing
The last primary distinction of RV Garages are whether they are side-facing or front-facing, which change the dynamic and feel of your home.
Traditional homes usually have the door and garage facing the street so you have easy parking access away from the elements. The problem is that exterior design trends have changed in the past few years and this standard has become boring. Front-facing RV garages (and garages in general) don't make your home stand out from your neighbors.
The new alternative in 2022 are side-facing RV garages that preserve your home's welcome presentation while hiding the mess inside your garage. You and your kids can mentally separate the garage from the front door for a unique first impression to visitors.
Be bold this year and try something your parents may have never tried and watch as you catch the eye of your family, visitors, and neighbors alike.
Different Kinds of RV Garages in Arizona
You should take these RV garage elements in mind while shopping online for homes or speaking with a custom home builder. But there are common RV garage builds that bring these design elements to life and further accommodate you and your kids' lifestyle.
RV Garage Only
For budget purposes or personal preference, you may only want an RV garage without anything else. These run cheaper than any other RV garage and are a fantastic place to start if you want something simple without additional amenities.
The downside is there could be more to be desired, especially with a larger family or teenage drivers. You'll want to protect their cars and your own just as much as the family vacation vehicle, but you can't do that with an RV garage alone.
RV Garage with Car Space Tandem
A step up from the standard RV garage is a similar build but with additional space and an extra door for sudan and truck parking. This provides overhead shelter to daily drivers and could be worth the investment if you own expensive vehicles.
Tandem parking might be an issue if you and your partner arrive and leave the at irregular, unpatterned times. But it could also be a cost-effective solution if your lives are scheduled and in sync with each other.
RV Garage with Plentiful Car Space
The wonderful news is that you can get as much parking space as you'd like with your RV garage and remove the tandem aspect. Your floor plan would increase as you include more vehicles, but a pre-made or custom home could compensate.
More money would be required and this could be a retirement or late-in-life option. But it is the most comfortable RV garage set up you can purchase and is likely not something you would regret.
Most buyers in Arizona wish they hadn't cheaped out on their home and turned down what they truly wanted.
Separated RV Garage & Car Garage
Combining the RV and regular vehicle spaces may be appealing to you, but if you don't require constant RV access, you might opt to separate them.
Some homes have both on one side or one on each side of the house. A custom home builder can be much more flexible in how they are laid on your property, depending on your aesthetic eye and family preferences.
Where to Buy an RV Garage Home in Arizona
Real estate listings and custom home builders are the two primary ways couples search for RV Garage homes in the digital age. Most people assume Google is the quickest and easiest route to find their dream RV Garage. But both have their benefits and drawbacks.
You and your partner may be fine taking whatever RV garage is available, given it fits your RV size. And this might be the most convenient option if you have trouble with a work-life balance and want the process to finish quicker.
However, you would sacrifice customization and getting what you actually want. We believe the worst thing you can do is buy an RV garage you'll regret, wishing you had space for a vehicle or that it had additional amenities.
Custom home builders may not be your initial instinct, but they can assist with creating the dream RV garage in your mind's eye. They can pay special attention to everything you want, from attached to the house to the type of garage door before anything's ever built.
You get a full say in how your RV garage turns out and still retain a lot of control, even with semi-custom homes. Approaching a home builder means connections with construction companies, designers, and home loaners all in-house without working with several parties.
Arizona Home Builders for RV Garages
You can take your northern winter/Arizona vacationing to the next level with the right RV garage that makes your vehicle last even longer. And it can also function as storage for other vehicles and combine with your normal garage space.
If you want your custom home dreams to come true, we recommend speaking with a home builder.
They can meet your family's individual needs and help craft a home your kids can come back to for the rest of their lives. You and your spouse can retire knowing your RV is safe and takeoff when your vacation calls. And customization is not an issue, with endless options to choose from.
We'd love to answer your questions about RV garage homes and see if they'd be a good fit for your situation and hobbies. Give our team a call at (480).626.1555 and we will touch base with you shortly about personalizing your home.
Most of the good things in life happen in your home. Game nights, family dinners, restful Sundays, holiday gatherings, and more. So it's crucial to ensure that you love the space in which you live. Building a custom home is the best way to accomplish this goal. But this can seem out of reach if …