Simplified Buyer's Guide: How to Build a Custom Home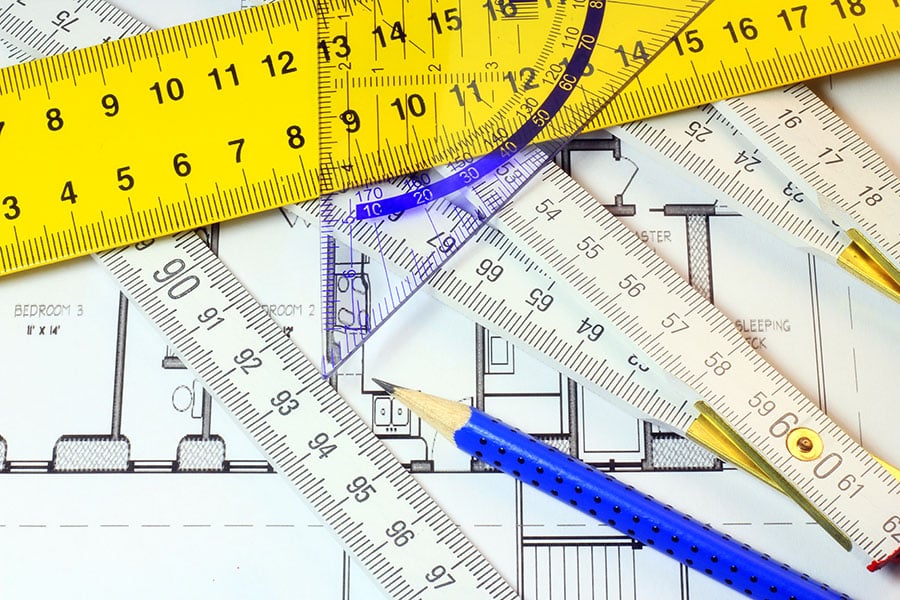 It can be daunting for you and your family after you first decide to construct your gorgeous dream home. With a modern kitchen aesthetic that matches natural textiles and other desirable additions, you can picture it in your head. However, it is challenging to begin the process of getting it on paper and into construction.
It is even more so when you start from the ground up by creating and designing your home from scratch. But the process is so much more rewarding, and the finished product is a unique home that is tailored entirely to you.
Many builders specialize in one aspect of the home building process, but at Morgan Taylor Homes, we have an incredible design team and construction crew that does it all. We can assist in finding a lot, explaining your financing options, creating architectural plans, building the structure, and everything in-between.
We've also put together this simplified buyer's guide for How to Build a Custom Home.
Phases
The custom home building process consists of three phases: researching, designing, and building. It is a good idea to be familiar with the workings of each step because deciding to build a house is not a small decision. We believe in informing you on what that decision means for you.
Researching
Before you sign the paperwork, hammer the nails, or select the tile, there is quite a bit of research involved in building a custom home.
Budgeting:
The number one aspect of researching your premier custom home build is knowing your budget. Having a grasp on what you can or cannot spend helps narrow your search for a builder, your options for location, and the size and materials of your build. Keeping a budget handy with a must-haves list will help you not go over budget before you begin.
Finding a Lot:
Finding the location for your dream home is dependent on the type of lifestyle you live. Do you wish to be in a suburban neighborhood? Are you hoping to be surrounded by mature foliage and nature? Do you desire to live close to the city?
These are all factors that significantly impact the type of lot you buy for your home. You have the option of purchasing or inheriting a lot before finding a builder. Another consideration, as is the case with MTH, you may find a builder who has an assortment of already surveyed lots available for building.
Selecting a Builder:
Finding a home builder that is trustworthy and produces quality work is extremely important to a positive home building experience. These are the general contractors that will be working on every aspect of your home and you want to know that you are in good hands. Researching the reputation of builders through word of mouth, reviews, and recommendations is the best way to know that the builder you have selected is dependable.
Designing
The most labor intensive yet fun aspect of building a custom home for the buyer is the design phase.
Hiring an Architect:
Depending on your design ideas, you may desire to find an architect that works in your style and submit plans to your builder or perhaps you chose a builder because of the designs and styles from their in-house architect. In any case, you will work with the architect to design or select a floor plan that best suits you and the needs of your family.
At Morgan Taylor Homes, you can choose from an array of floor plans that can be customized for a semi-custom home or you can work with an architect to design your dream home from scratch.
Designing the Interior:
After architectural plans have been drawn up and construction has begun, you will work with an interior designer to select the finishes and style of your home. This is the phase of custom home building that can be utilized to truly reflect you and your style. From selecting the style of flooring to the color of tiles and bathroom fixtures, each selection can be unique to you and your vision for your dream home.
Building
The final stage of building a home does not depend much on you as the home owner but is the exciting phase where you will finally begin to see the fruit of your decisions.
Communication:
Though you will not be present for much of this phase unless you choose to DIY portions of the build, it is absolutely essential that you choose a builder who will keep you involved in every step of the building process if you desire to stay informed. Communicating with your contractor will ensure that you are updated on progress throughout and are aware of delays and dates that will affect your life, such as inspections and move in.
Final Inspections:
The final step of your involvement before you are handed the keys to your gorgeous dream home is the final inspection. This is where you are given a walk through of your completed build. You may be eager to rush through and begin life in your new oasis, but this step is essential to ensuring that the home you receive is everything you dreamed.
Inspecting every inch of crown moulding, peeking behind every door, and checking every light switch are to ensure you are dazzled with the finished product.
Your Custom Home Builder
At Morgan Taylor Homes, it is our goal to partner with you to create the home of your dreams from start to finish. We understand all of the decisions and costs to build a custom home and are available to help you every step of the way from designing your floor plan, securing a construction loan, and submitting final walk throughs.
If you are ready to begin your journey towards building a premier custom home, contact us at 480-626-1555.
Most of the good things in life happen in your home. Game nights, family dinners, restful Sundays, holiday gatherings, and more. So it's crucial to ensure that you love the space in which you live. Building a custom home is the best way to accomplish this goal. But this can seem out of reach if …